Street Fashion- Empire State of Mind
---
Posted on
Street Fashion- Empire State of Mind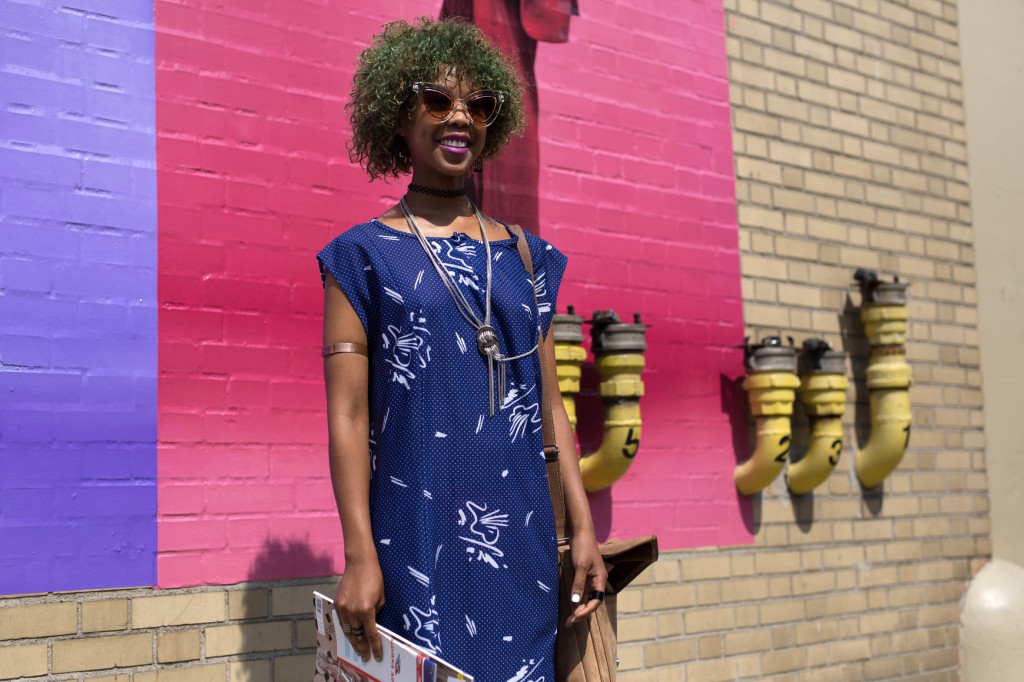 Summer dresses are a staple this time of year and this one stands out against its brighter backdrop thanks to its soft scattered pattern. Accessorised with chunky silver jewellery, whilst pink lipstick matches the frame of her sunglasses.
Tailored to perfection, these guys ditch their jeans for a pair of smart trousers. Whether worn with a t-shirt or paired with a blazer, both outfits are finished with quirky shades and fedoras to create street styles that stand out.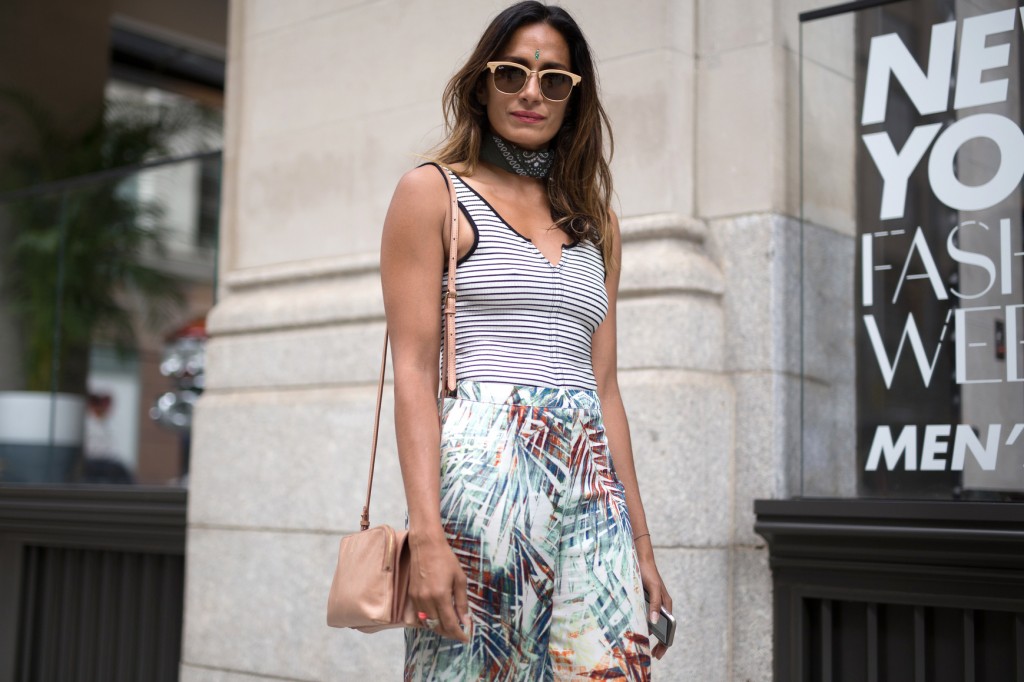 Choosing prints in different scales is key when pairing patterns. As the stripes on this vest are virtually a pinstripe, the top can be successfully pieced with a larger trouser pattern and printed neck scarf. Handbag and sunglasses are chosen in neutral nude shades.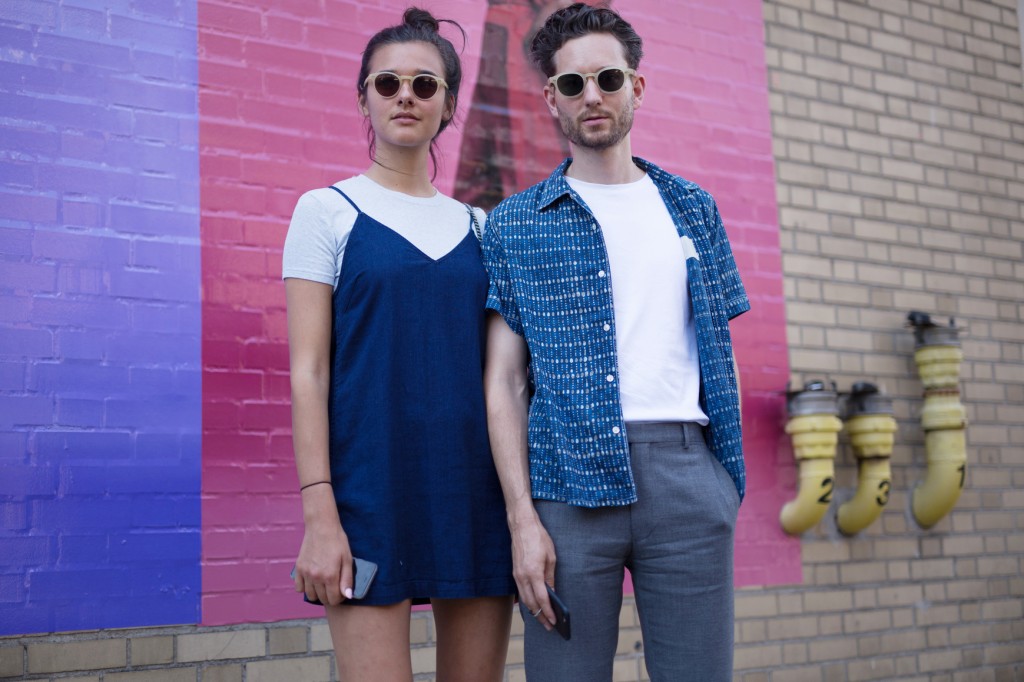 Couples who match their wardrobes are often frowned upon, however this pair are colour co-ordinated and seriously cute. Opting for similar styles and matching shades, this couple even prove how in sync they are by adopting the same stance. Adorable!
Street Fashion- Empire State of Mind
---