Street Fashion – Effortlessly Edgy
---
Posted on
Street Fashion – Effortlessly Edgy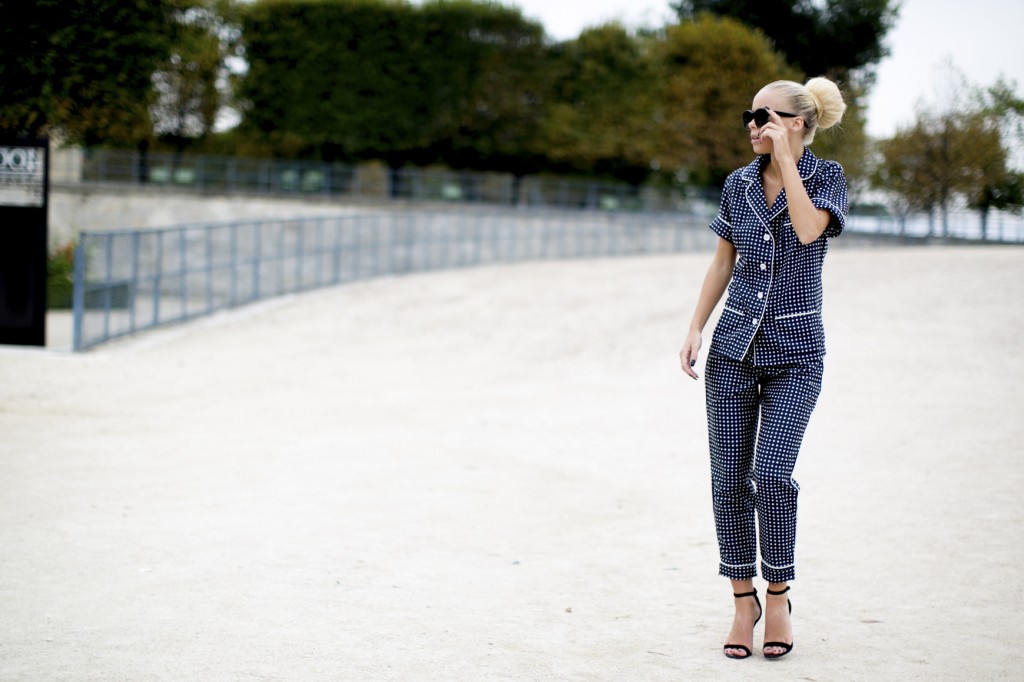 Taking nightwear from the sheets to the streets, this look proves being edgy doesn't mean compromising pretty. Delicately dotted and made of luxurious navy materials, this sleep inspired chic is dolled up with sunglasses and a simple heel.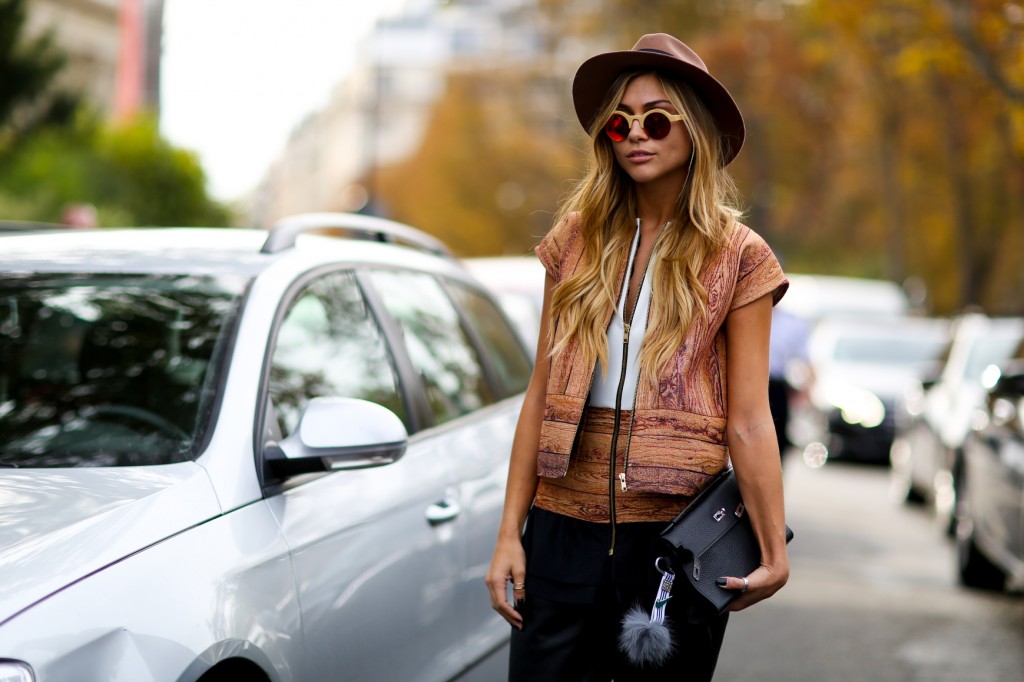 Summer style is being inspired by the Seventies, and the eras previous preference for folk styles can be seen motivating the above outfit. Reflecting a love for the planet through the jacket and tops earthy wooden patterns, the look is finalised by a chocolate fedora and wavy hairstyle.
A leather jacket with skin tight jeans, this look demonstrates the rock and roll vibes synonymous with being edgy. Contrasting the soft velvet of the slippers and faded black denim , the look is toughened up by the leather's heavy embellishment belted buckles.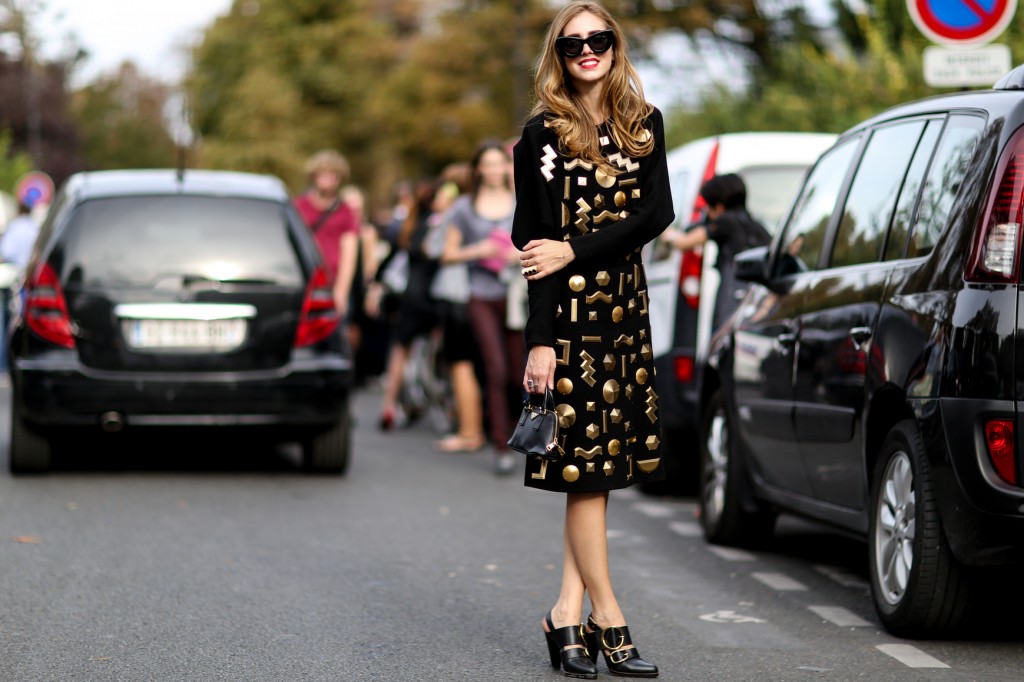 Contrasting edginess with an overall sense of delicacy, this dress is funky and feminine. Bordering on punk through the hard metal shapes patterned across the dark material, the zipped handbag, silver jewels and buckled shoes see a continuation of the metallic mood.
Street Fashion – Effortlessly Edgy
---