Street Fashion – Dressing Up
---
Posted on
Street Fashion – Dressing Up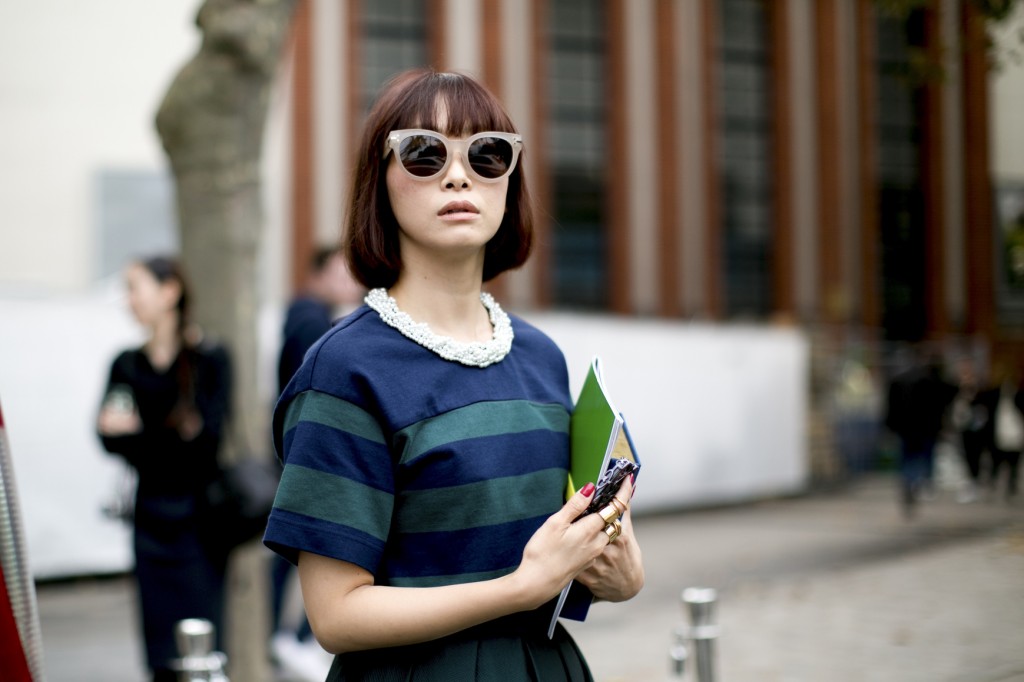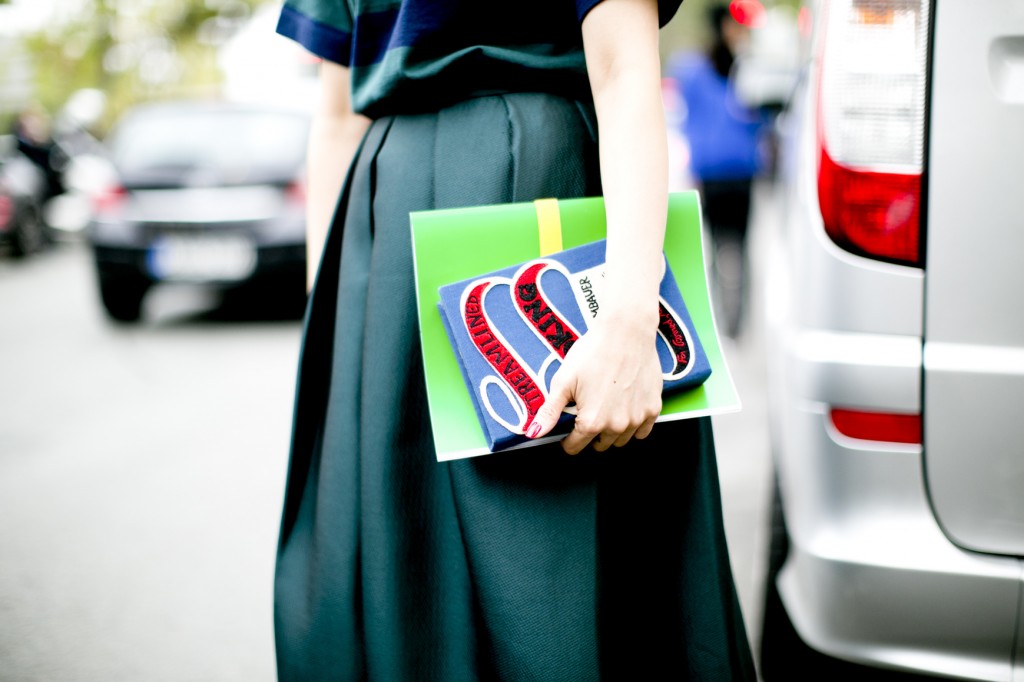 Featuring a striped green top and pleated emerald skirt, it's the smaller details that truly define this look. Whilst it's main components encourage admiration by themselves, the jewelled trim of the tshirt, stacked gold rings and that unique book-style bag are what amplify the outfit.
The Spring and Summer seasons bring with them sunshine and life, and this outfit sees this lady co-ordinating with Spring itself. Detailed with a bold daisy print and accessorised by staple stiletto sandals, the sheerness of the material offers a youthful and interesting twist.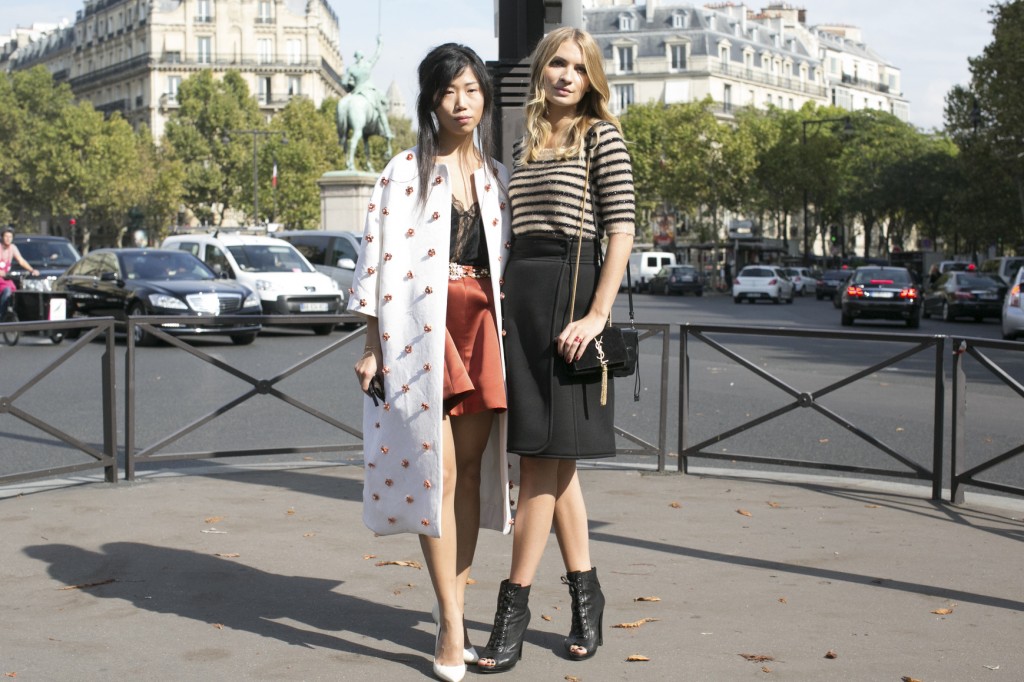 They say the women in Paris are some of the most fashionable in the world and these two ladies do a good job of proving it. Bringing glamour to the every day streets of Paris, whilst one lady continues France's penchant for stripes, her fashion forward friend matches a silky burnt-orange skirt with the coat's floral embellishments.
'Everyday is a fashion show and the world is its runway' – or so the saying goes – and this lady loved practising the twists and turns we've to associate with the catwalk. Featuring some simple black shorts, stiletto heels and boxy handbag, the overlaying scalloped top and its detailed hem provides this look with a beautiful finishing shape.
Street Fashion – Dressing Up
---