Street Fashion- Couples
---
Posted on
Street Fashion- Couples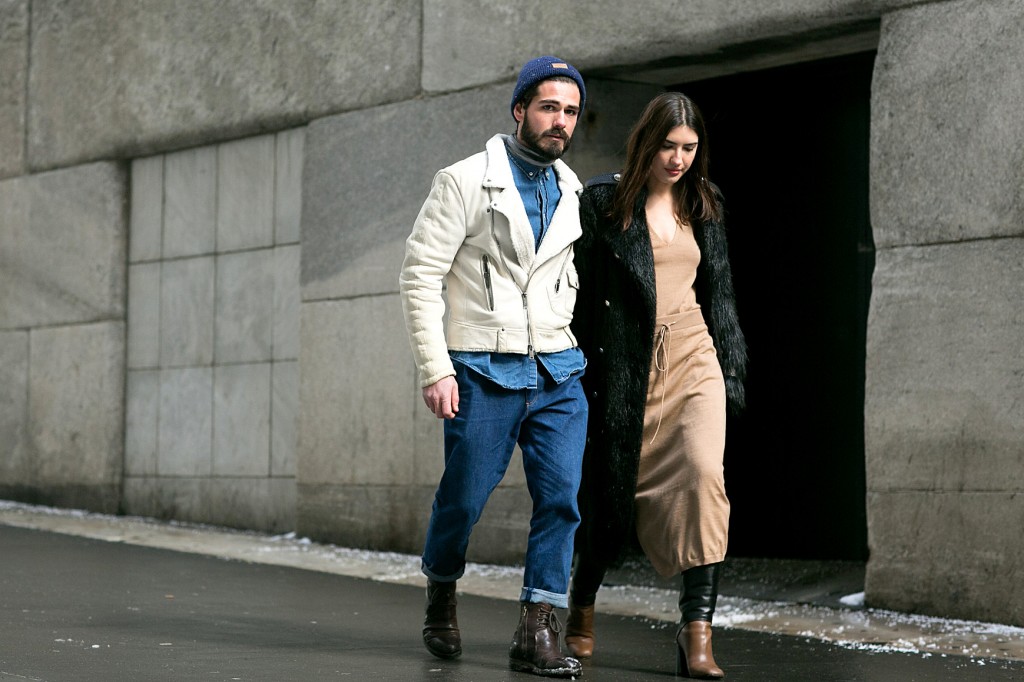 Cool in their demeanour, this couple nail casual, city smart outfits. Contrasting double denim against an all nude palette, this pair add a rockier edge with biker boots and heavy jackets.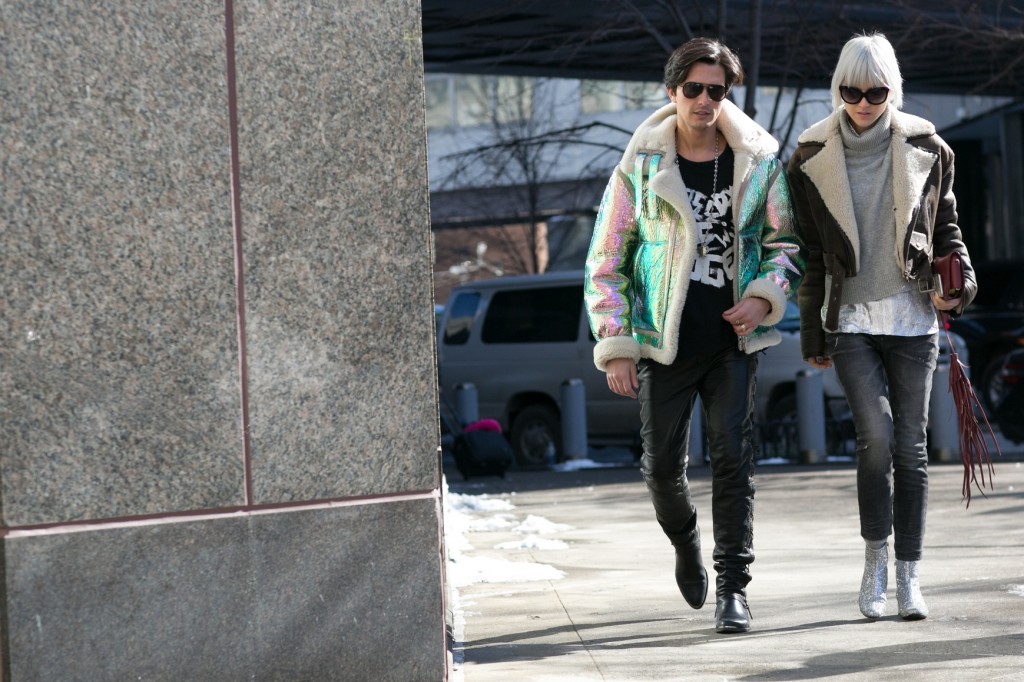 Tuning in on a sci-fi, glittery theme, these two combine deep denim hues with sparkly staples. Matching up in sheerling jackets, sharp haircuts are paired with dark black sunglasses.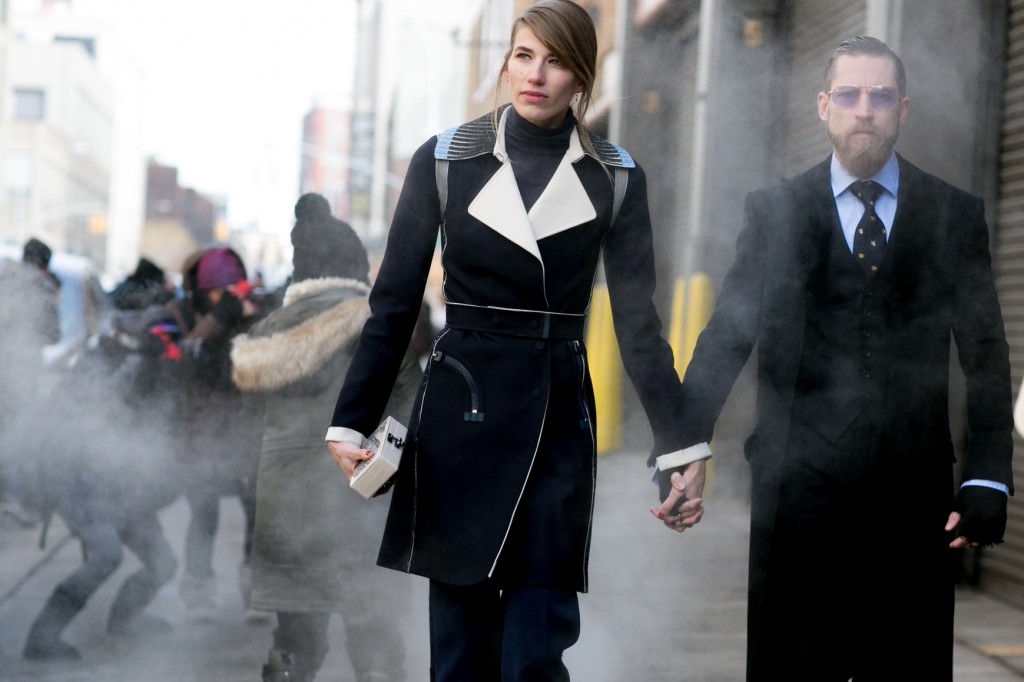 Choosing smart and tailored cuts, these all black garments ooze sophistication. Whilst allowing their clothes to do all the talking, both also pay close attention to creating equally as sleek hairstyles.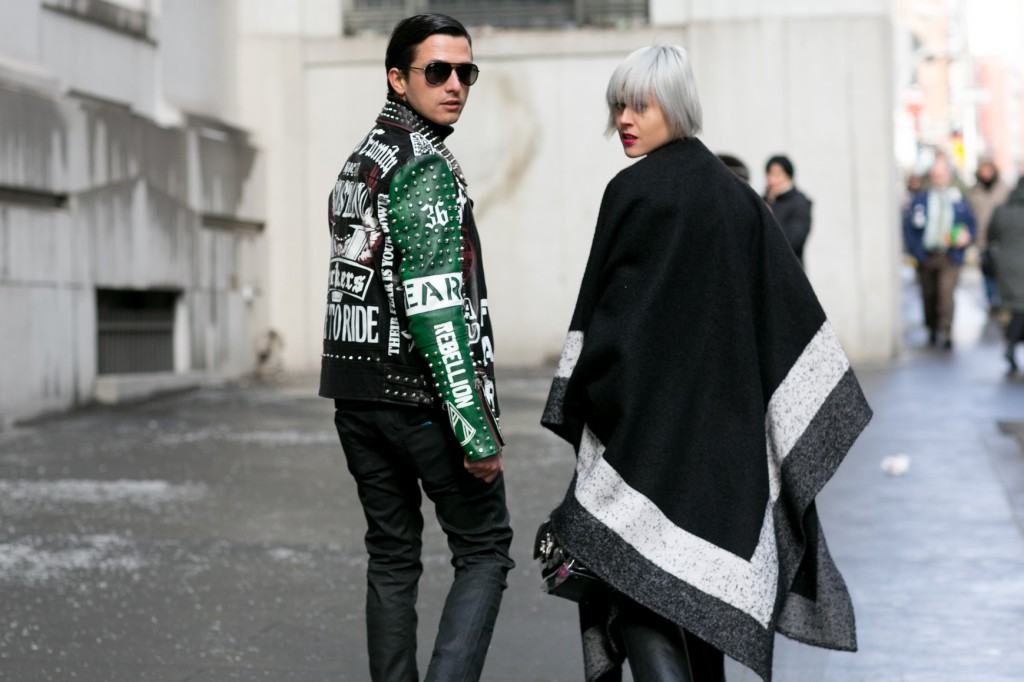 Rock and Roll styles are rarely out of fashion and these two act in unison to showcase the trend. Whilst the masculine side features a heavily embellished leather jacket and takes on a more traditional style of the genre, the feminine features a more hippy like vibe through the charcoal poncho and long silver style hairdo.
Street Fashion- Couples
---