Street Fashion- Add a Layer
---
Posted on
Street Fashion- Add a Layer
Skirts and jumpers is a winter classic and these ladies also stay true to the Parisian's love of navy jumpers. Considered a staple item in the French's capsule wardrobe, the star print skirt and silky culottes keep the looks quirky.
At first glance she could be mistaken for Kate Moss. Keeping it youthful with Adidas trainers, a staple grey suit is dressed up with a leopard print raincoat and a black patent bag.
Featuring an embellished jumper and floral stitch skirt, this outfit gains another layer of colour and texture through a striped cape. Customised with a fur collar, accessorises are kept minimal with pastel stilettos and pearl earrings.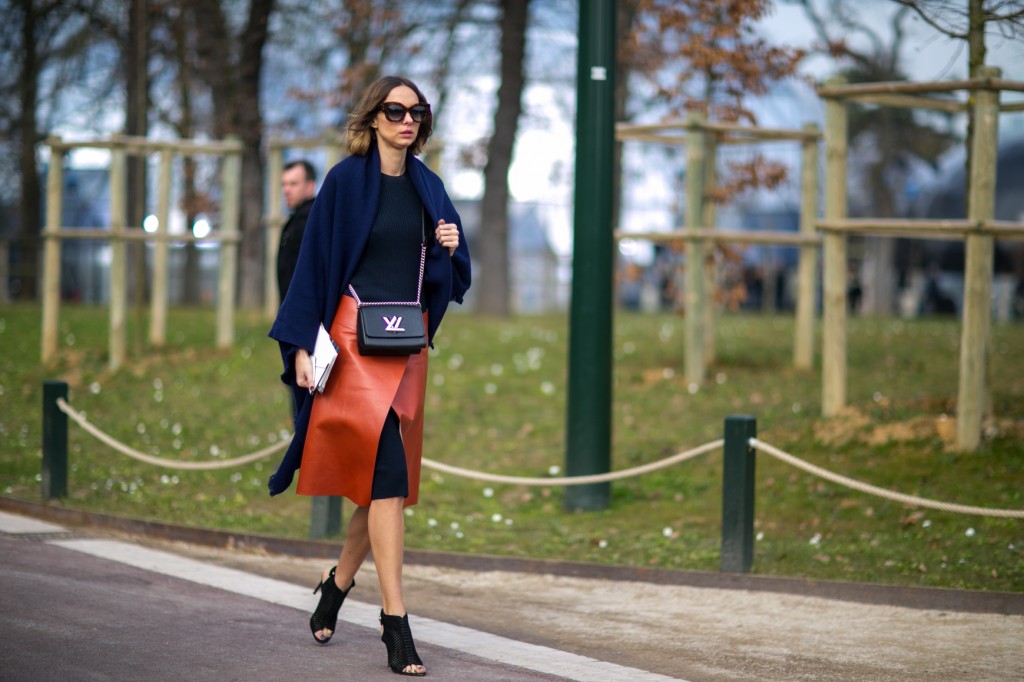 Letting her Louis Vuitton bag do the talking, this lady keeps it classy through a rich colour scheme.Contrasting the burnt orange leather against deeper shades of navy. warmth is provided through the final navy wrap layer.
Street Fashion- Add a Layer
---