Street Fashion – Boy meets Girl
---
Posted on
Street Fashion – Boy meets Girl
A relaxed look for winters in New York, this outfit merges functional boyish pieces with a kind of retro femininity. A safe and simple elongated black coat is paired off with thick woollen tights and burgundy boots, before linking in ladylike qualities through the leopard print handbag and fur throw.
To achieve boyish styles, masculine coats are a must have item. Channelling the styles of Francoise Hardy and Alexa Chung, these looks succeed in shaping the feminine form through tight, girly garments before ultimately drowning it in looser, longer coats. Finish the look with shaped Chelsea boots and dark sunglasses.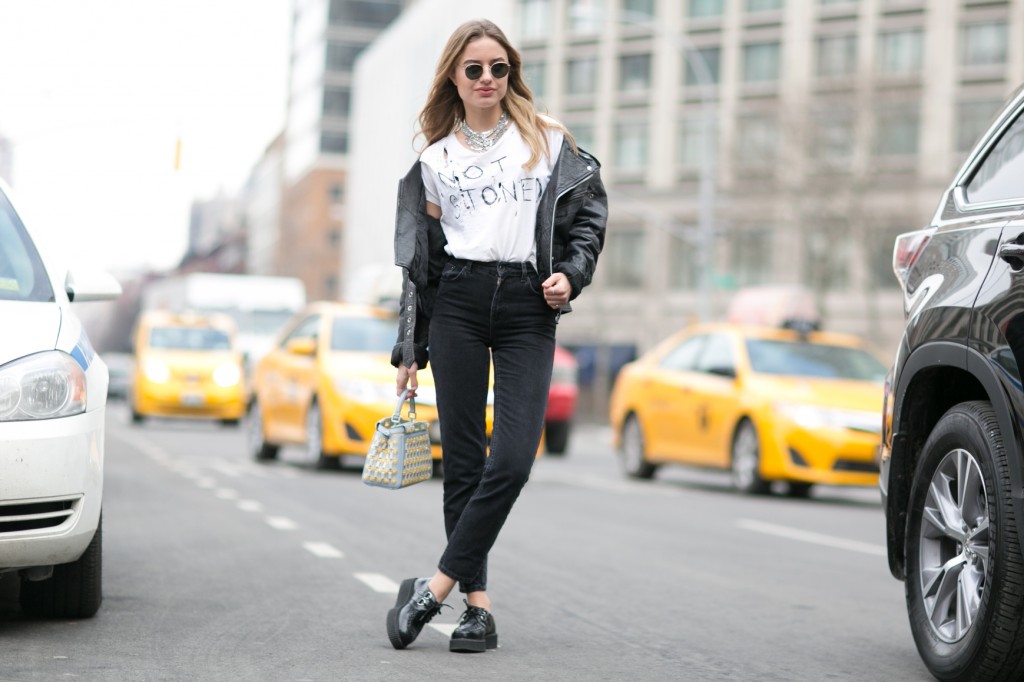 Turning back time to looks famed by T-Birds and The Ramones, rocker styles are ideal for blending boundaries. Shaped by high waist black jeans and classic creepers, as the belted leather jacket draws inspiration from the boys, the slogan white tee, studded handbag and silver necklace add ladylike motives from the girls.
Street Fashion – Boy meets Girl
---