Street Fashion- Eccentrics
---
Posted on
Street Fashion- Eccentrics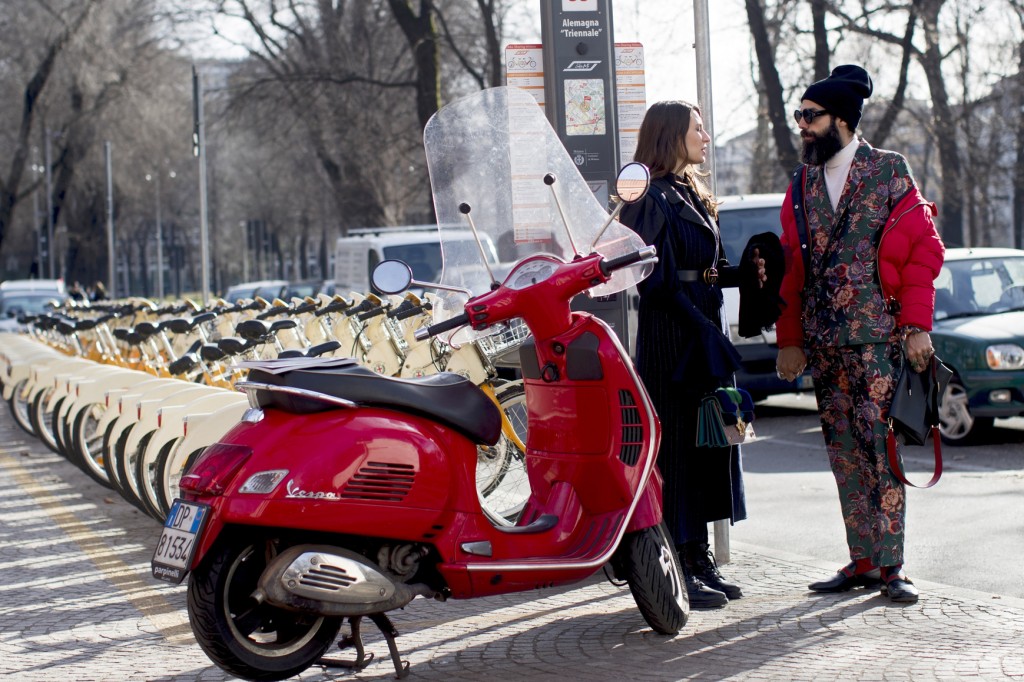 Straight off the Gucci runway, this floral suit becomes funkier through a red puffa and beanie. Worn with Gucci loafers.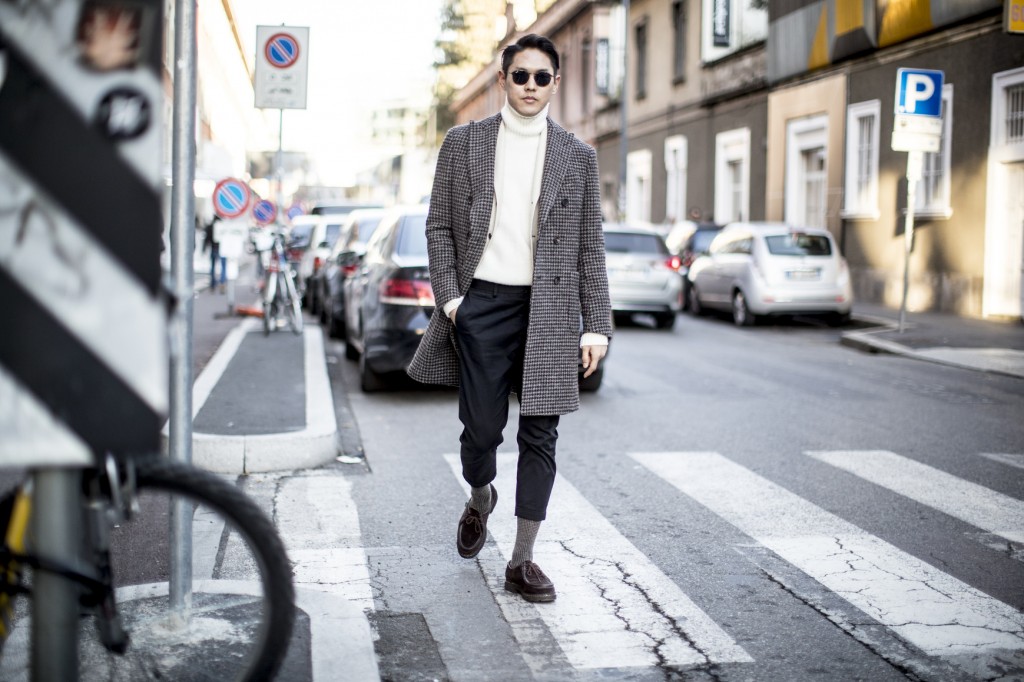 Mid length trousers, once paired with woollen socks and a thick polo neck, create a smart but quirky ensemble. Styled with a tweed overcoat and boat shoes.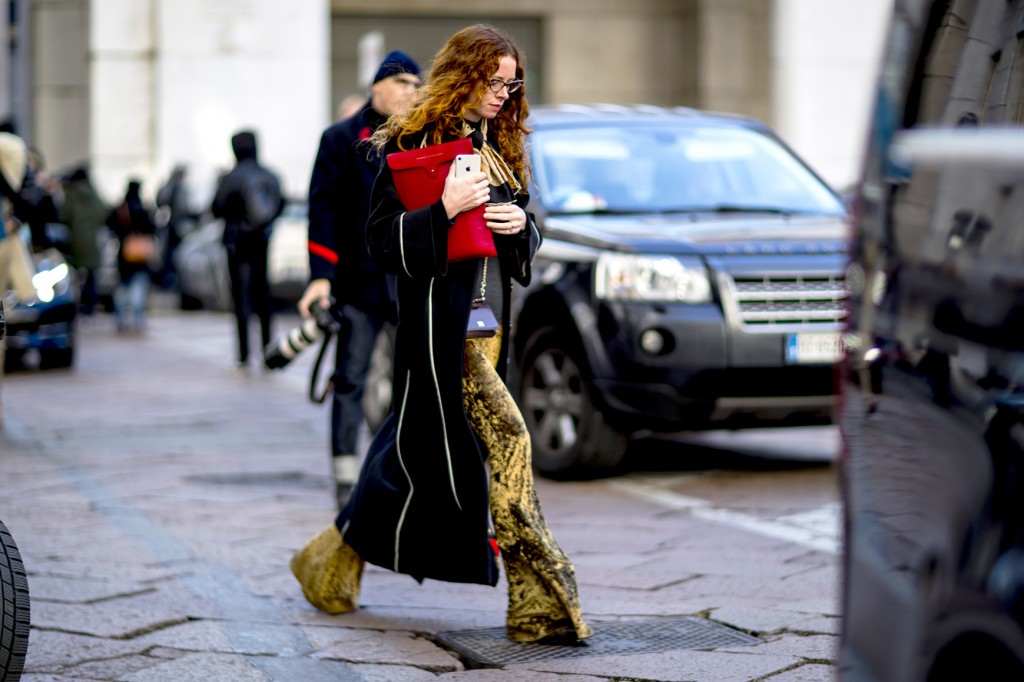 The eccentric nature of these snake print flares is moderated through a dressing gown styled jacket. Bold red envelope bag used to compliment the vibrant hair colour.
Showcasing their similar styles, this duo are stylish in sheepskin. Jackets are worn over jeans and patterned trousers, along with printed sweatshirts and Rayban glasses.
Street Fashion- Eccentrics
---