What's Up With IPL Hair Removal Devices?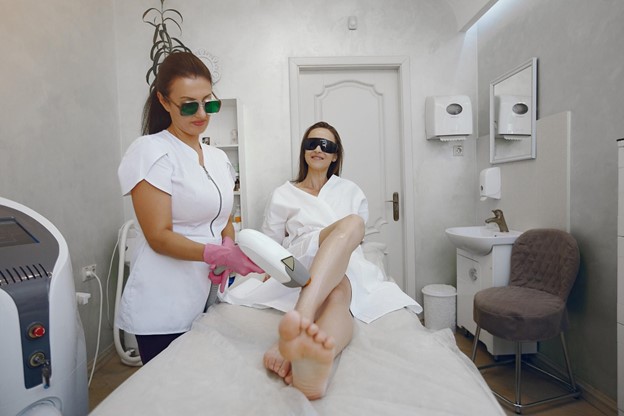 Unwanted body hair can be a pain, especially when traditional hair removal methods are time-consuming and inconvenient. Enter Intense Pulsed Light (IPL) devices: technology's answer to long-lasting, painless, and easy-to-perform hair removal. The following is a rundown of the best IPL devices for smooth skin in 2023.
1 – Ulike Air3 IPL device
The Ulike Air3 IPL headset is supported by over 30 international safety certifications, ensuring its clinical safety and FDA approval for all health risks. This painless, secure, and efficient device features a hands-free auto glide mode that delivers flashes every 0.7 seconds, enabling you to achieve a hair-free body in under 7 minutes. Choose Ulike IPL devices for a seamless, painless experience.
2 – Philips Lumea Prestige
The Philips Lumea Prestige is hailed as a game-changer in the IPL hair removal market. Its cordless design and unique attachments for different body parts make it easy to use. It also features the innovative SmartSkin sensor that tailors the treatment to your skin tone.
3 – Braun Silk-expert Pro 5
The Silk-expert Pro 5 from Braun promises visible hair reduction in just four weeks. Its automatic skin tone sensor adjusts the light intensity for safer use. Plus, it offers a gentle mode for beginners or those with sensitive skin.
4 – SmoothSkin Bare+ Ultrafast
Renowned for its rapid treatment time, the SmoothSkin Bare+ can deliver 100 flashes per minute, enabling a full-body treatment in less than 10 minutes. Its 'gentle mode' and continuous skin tone checking ensure the treatment remains safe and effective.
5 – Tria Beauty Hair Removal Laser 4X
While not technically an IPL device, the Tria Beauty Hair Removal Laser 4X is a noteworthy competitor. It uses professional diode laser technology, has five power settings for personalized treatments, and boasts an easy-to-navigate digital display. Click this post for more insight into at-home laser hair removal devices.
6 – Panasonic ES-WH90
The Panasonic ES-WH90 is an efficient IPL device with unique body and face attachments. The device also has a sliding mode for faster treatment on larger body areas. With this device, you can get full-body therapy in just 20 minutes.
7 – Remington iLight Pro Hair Removal System
The Remington iLight Pro offers professional IPL technology for home use. A skin tone sensor and five energy levels provide a personalized and safe experience. Additionally, it features a quick flash rate and a larger window size, allowing for fast treatment of larger areas.
8 – Veet Infini'Silk Pro Light-Based IPL Hair Removal System
The Veet Infini'Silk Pro is FDA-cleared, bringing the professional IPL experience to your home. It offers five light energy levels to accommodate a range of skin types. Its skin color and contact sensors ensure a safe and easy hair removal process.
Final Thoughts
Choosing an IPL device should be based on your personal needs, hair color, skin tone, and the level of sensitivity of your skin. The effectiveness of these devices varies, and results take time, but with regular use, you can achieve significantly smoother skin.
In 2023, we're spoilt for choice regarding efficient, easy-to-use, and safe IPL hair removal devices. These eight devices stand out as the best on the market, providing professional-standard hair removal in the comfort of your home.
---