What Do Your Jeans Say About You?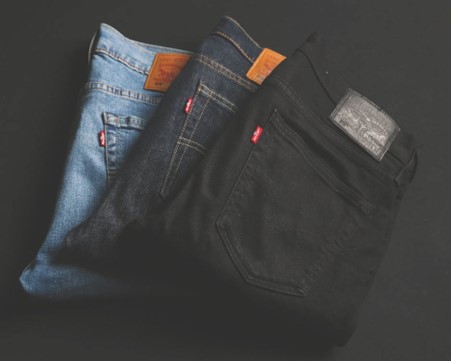 Jeans are some of the most popular and worn pieces of clothing in history. With a variety of jeans on the market, buyers have many options to choose from.
Jeans can actually say a lot about your personality. Each jean type gives off a different impression and contributes differently to your image.
Selecting a pair of jeans can say a lot about your personality, depending on the style that you select.
In this article, we will explore some of these different jean styles that exist and tell you what they reveal about your personality.
First of all, there have been very different denim trends since the very first pair of denim blue jeans was created in 1873.
Depending on your preferred style of jeans, you might be more of a 20s, 50s, or 90s type of person.
For example, if you are attracted to denim jeans with more flowery patterns or hippy-style symbols, you might be more of a 1960s person. The 60s, with the free-love movement and anti-war messages, saw a rise in "bellbottoms and low-rise hip-huggers" jeans.
These jeans will enhance your silhouette and features while still giving you a more relaxed, open, and comfortable look.
Because of their 60s and 70s vibe, bellbottom jeans, wide leg jeans and flared jeans, are usually worn by vintage lovers who love to hunt for hidden fashion gems in local flea markets.
If straight jeans are your preferred choice, you might be drawn to more classic fashion styles and inspired by famous fashion icons of the last century.
Straight jeans are the default cut and are easy to accessorize.
These jeans can help you create a timeless, chic and no-hassle look.
If you are drawn to boyfriend jeans, you are probably someone who is looking for a more relaxed and comfortable look while remaining stylish.
Boyfriend jeans tend to sit "mid-low on the waist" and have a slightly oversized look.
They are wider around the legs than skinny jeans and lower around the waist than high-waisted jeans.
They were made popular in the 60s after Marilyn Monroe donned a pair of them in one of her films.
If you are more of a skinny jeans wearer, you are probably looking to draw attention to your legs and features.
Skinny jeans accentuate your legs and curves. They are 'sexy' and stylish clothing outfits.
Skinny jeans can be very comfortable but others not so much. Because of this, most skinny jeans wearers tend to prioritize style over comfort.
As skinny jeans were particularly trendy in the 2000s and 2010s, most of today's wearers tend to be young millennials.
For those of you who love wider, loose, baggy jeans, you are probably fans of 90s culture, hip-hop and grunge. These jeans were all the rave in the last decade of the 20th century and are still largely associated with hip-hop, RnB, rap music and street culture.
If you like wearing baggy and wide-cut jeans, you are most likely interested in combining comfort and style.
You might also be a more 'rebellious' type of person, looking to highlight your desire not to conform to the norm.
Baggy jeans are returning en force with many Gen Z'ers associating these loose fits to the current "body positivity movement".
Somewhat similar to baggy jeans, distressed jeans send the message that you are more on the rebellious side.
However, unlike baggy jeans, distressed jeans are not as popular in hip-hop and rap culture.
Distressed jeans or ripped jeans imitate the baggy jeans in their shape and cut. They reveal more skin through rips in the fabric.
These rips, depending on the pair of jeans, can give wearers a sexy and relaxed look.
Particularly popular in the 70s with the "cultural punk movement", these pairs of jeans have made an impressive return over the last few years.
If you are drawn to distressed jeans, you might be a relaxed person, interested in highlighting your anticonformity approach through a strategic fashion look.
You might also be drawn to the 70s and punk music culture.
In this article, we have discussed different styles of jeans and what they say about your personality type.
---