Types of Dresses All Women Should Stock Up On for Their Closet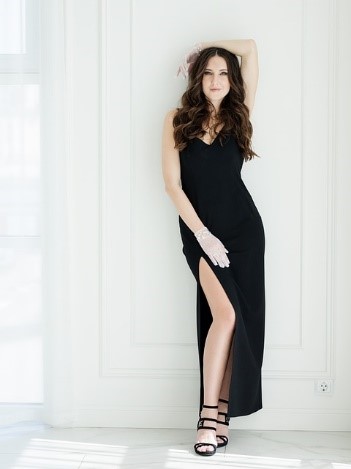 Dresses come in handy for a wide variety of occasions and can suit all the seasons when chosen and accessorized correctly. As such, it pays to have at least a few different versions in your closet ready to go, so you're set for any outing.
Whether you're off for brunch with friends, drinks with a date, a summer barbecue, or a winter wedding, read on for some of the types of dresses it's worth stocking up on.
Little Black Dress
Hundreds of magazine and blog articles have been written about the pursuit of the perfect little black dress or "LBD" for a reason – this kind of product in the closet is invaluable. A little black dress can suit a wide variety of casual and more formal occasions and get you out of tricky situations where you're unsure what to wear and don't have time or money to purchase something new.
Wear an LBD to a work function, a first date, drinks with friends, an evening barbecue, and much more. Ensure your staple black dress doesn't show too much skin so that it can take you from office and family wear through to times with friends and dates, and try to pick an option that showcases your favorite body part.
Maxi Dress
Whether you're a tiny size and consider buying from the children's wear department or are a bigger build and wear fashionable plus-size dresses you buy online or in brick and mortar stores, you're going to want to have at least one quality maxi dress in your closet. You could choose a simple, color-blocked maxi or one with a bold or pretty floral print and get plenty of wear out of it either way.
Pair a maxi dress with wedges or heels and a denim jacket to dress it up for a date or wear with some flat sandals and simple makeup for a day out shopping with friends or at the markets or another laid-back occasion. Maxi dresses are handy because not only are they comfortable, but they also suit all sorts of body shapes and ages.
Casual Summer Dress
Every lady needs a casual sundress in her closet for the warm months of the year, too. These light, flowy, comfortable creations will help you stay cool during summer and are perfect for times when you want to get dressed in something fashionable yet practical ASAP.
When the weather is a little cooler, you can pair this dress with a denim or leather jacket or even layer a t-shirt under it or a mesh top to add extra warmth and dimension to the look. These dresses aren't for more formal occasions, but they're something you'll no doubt rely on for days at the beach, barbecues, and weekends away.
Showstopper Dress
On the other hand, also ensure you have a true showstopper dress in your closet that you can pull out for special occasions when you want to impress. Choose something that will help make jaws drop or smiles widen when you walk into a room. This kind of dress should be reasonably form-fitting to show off your curves and be bold, timeless, and stand out from other simpler dresses.
You can buy a showstopper product with sequins, sheer lace, or even in bright colors or look-at-me prints. Wear this dress to special events such as awards nights, important birthday parties, anniversary dinners, a friend's wedding, and the like.
Wrap Dress
If you're looking for a dress style that can take you from the office to drinks or a date that's both easy to wear and versatile, look no further than a wrap dress. This always-popular style suits ladies with large breasts, small breasts, and everything in between, providing the right product is chosen, and can suit petite and larger builds, too.
Shirt Dress
Another dress that's cute, fun, yet professional when needed is the shirt dress. It is elegant enough for a day at work but also sufficiently laid-back that you can wear it for long walks when paired with sneakers or flats for shopping days, a coffee catch-up with friends, and much more. If you find that the style doesn't give you enough definition around the waist, simply add a belt worn tightly on your waist to cinch the dress in and give you the shape you need.
Some other priority dresses to invest in include a sexy lace or off-the-shoulder dress, a shift dress, and dresses in both plain white and plain red. You don't have to outlay a huge amount of money on all these dresses or even stock up on them all at once. Take your time financially and buy one dress from the above list every so often when your finances allow. From there, you'll be ready for any occasion.
---