Rock Your Look with Stunning CurlyMe Human Hair Wig Styles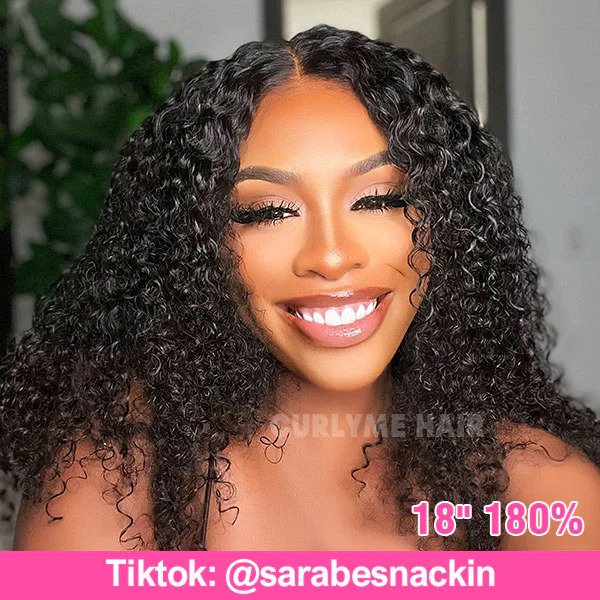 Human hair wigs are considered the most natural wigs online. CurlyMe human hair wig provides high-quality, 100% virgin, human hair for women who desire to change hairstyles or match different clothing styles.
Here are some human hair styles that can be created for your daily. And these followed the guideline of "one plus and one minus", here are the details.
No matter bob, mid-length or long length of CurlyMe human hair wigs, they are all easy to wear style glueless wigs for you to rock your look
Style Human Hair Wig with a CurlyMe Bob
Style your bob wigs with one plus and one minus. One plus means that add the headband or other clips.  One minus is cut bangs to your bob wig.
*Add headband
Wear various types of headbands to add charm to you. They are more fit to wear with a bob human hair wig to the seaside. Of course, the headband is helpful to keep cool in summer if you are sweaty.
*Cut the bangs
Bob human hair wigs, if you desire a cute and playful hairstyle, the bangs can not avoid. Side bangs, air bangs, or straight bangs, not only add texture to your hair to enhance your look but also add the feel of being playful and young.
Style with a CurlyMe medium-length Human Hair Wig
Medium length of hair is enough for summer, not too much hot, and add more hairstyle choices for your overall looks.
*Add curls
Include the blow-dry hairstyle, curly iron, body wave, and other curls that can be created on your wigs. The little curl is the key to keep curls last longer and looks fabulous, if you desire to look pretty, just add the little curls for your wigs.
*Cut layer
The layer for medium-length human hair wigs is three layers, requiring you to follow your facial features to achieve the lay cut. And the butterfly layer cut is more suitable to create for your human hair wigs to modify your facial shape.
Style with CurlyMe Long Human Hair Wig
Long hair is more suited to create the braid hairstyle for your summer styling, not only reducing the trouble for long hair but also adding charm to your summer overall style.
*Add braid
The braid can be created such as a bubble braid, pull-through braid, french braid, or regular braid, to keep cool and comfortable for your summer events. and these braids express a glamorous look through highlighted human hair wigs. Depend on your facial features or preference to determine the braid you desired.
*Reduce the knots
The long human hair wig in CurlyMe is showing high quality, so without any style directly going is ok. The most important is to reduce the knots, applying the wide-tooth brush to comb hair regularly is useful to keep its pretty look.
Bob wigs, medium-length hair, or long hair, are all suitable to add the texture you desire depending on your preference. With their features, determine the hairstyle you desire to create, then dress up with your clothing style and makeup to achieve a colorful summer.
Human hair wigs of different lengths can be created by unique methods. Followed the length of the human hair wig you choose to decide the hairstyles. To earn a cool and glamorous hairstyle, simply select the high-quality human hair wig in CurlyMe and select a suitable hairstyle.
---