Professional-Grade Salon Supplies: Elevate Your Style Game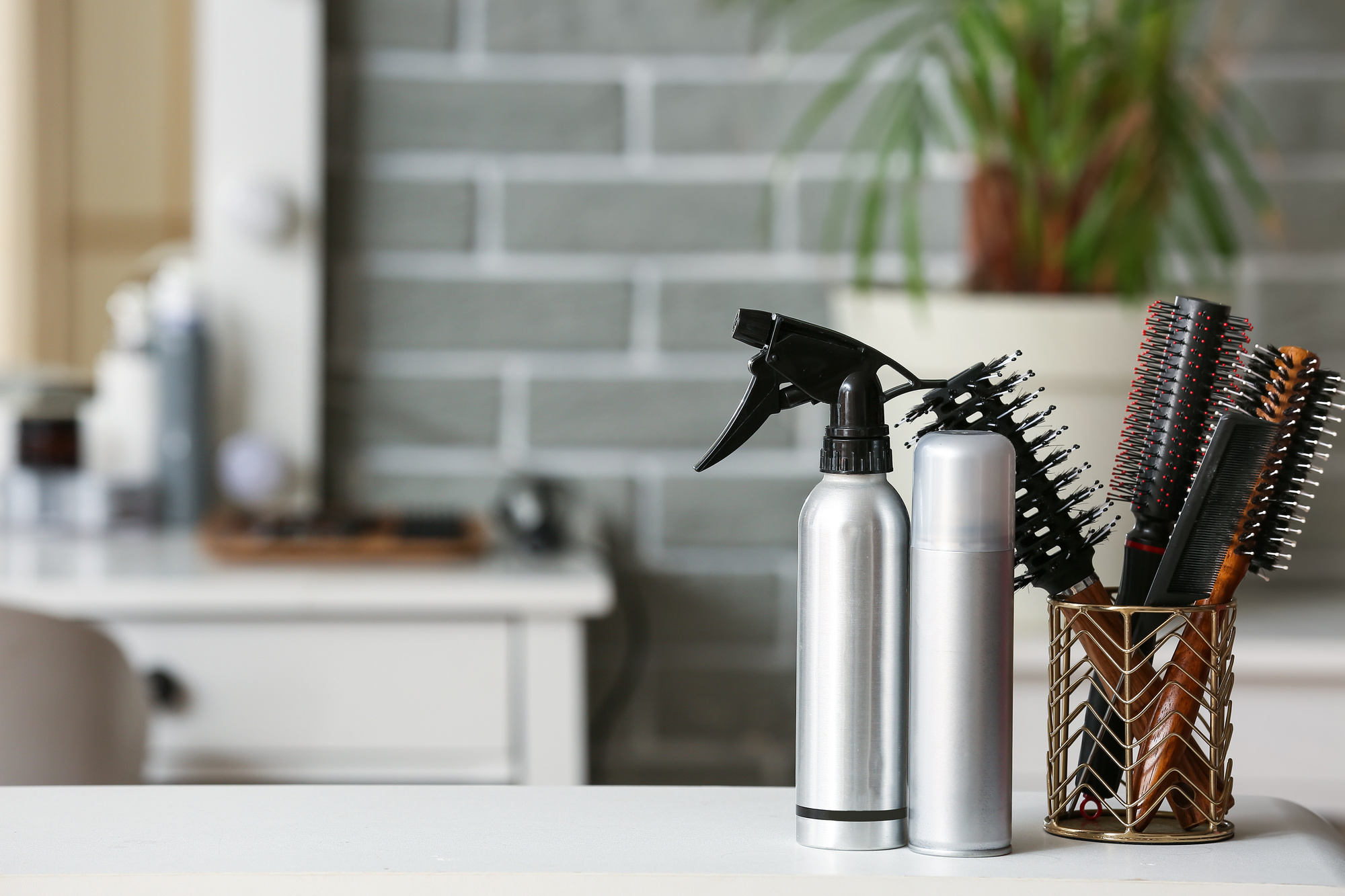 Do you want to achieve outstanding results at home equivalent to salon-quality outcomes? Or do you aspire to create stunning hairstyles and flawless makeup that resembles the work of a professional hair and makeup artist?
Regardless of your motivation, investing in high-quality salon supplies can make all the difference. These exceptional products can provide top-notch results, making it easier to achieve your desired look and maintain it throughout the day, reducing hassle.
In this post, you'll discover six essential salon supplies to help elevate your style game at home. You'll learn the benefits and applications of each product, along with tips for efficient usage. So, read on to uncover the tools you need to transform your beauty routine:
1 – Professional Hair Dryers
A top-notch hairdryer is crucial for achieving salon-comparable results in the comfort of your home. Professional-grade hairdryers ensure even heat distribution and quicker drying time, minimizing the risk of heat damage. Additionally, they come with various attachments, such as concentrators and diffusers, to help you achieve diverse styles.
For example, a concentrator nozzle channels the airflow to a specific area, making it perfect for straightening or smoothing hair. Alternatively, a diffuser is great for creating volume and defining curls.
Always pick the proper heat setting for your hair type to make the most of your hairdryer. Remember to apply a heat protectant spray before styling. Curious about how to choose the perfect hairdryer? Check out a salon wholesale buyers guide online for more information.
2 – High-Quality Hair Brushes
The right hair brush can make all the difference in achieving a polished and professional look. Premium brushes glide through hair effortlessly, reducing breakage and promoting healthy growth. Various brushes serve different benefits and uses. For example, a paddle brush is perfect for detangling and smoothing hair, while a round brush adds volume and creates a sleek finish.
When selecting a hairbrush, consider your hair type and the desired style. For instance, a boar bristle brush distributes natural oils throughout the hair, making it ideal for those with dry or damaged hair.
3 – Professional Hair Clippers And Trimmers
Are you looking to keep your hairstyle fresh between salon visits or try new styles at home? Investing in professional-grade hair clippers and trimmers is the way to go. They provide precision and control, allowing you to achieve a polished appearance.
Hair clippers are great for creating trendy fades and buzz cuts. Picture yourself crafting that perfect hairstyle with ease using professional-level equipment. Conversely, trimmers refine and maintain your facial hair, resulting in a sleek beard or well-groomed moustache.
When selecting hair clippers and trimmers, look for adjustable blade lengths, multiple attachments, and a powerful motor. Compare different devices and find the one that suits you best.
4 – Salon-Level Hair Color
Who wouldn't want vibrant, long-lasting hair color as professionals produce? With premium products, you can achieve impressive results in your own space! These products boast top-notch ingredients that offer better coverage and less damage to your hair. For instance, many products contain nourishing ingredients, such as keratin, argan oil, or aloe vera – giving your hair strength during coloring.
Yet when it comes to home hair color, one size doesn't fit all. To personalize your experience for a stunning outcome, follow the manufacturer's instructions and perform a strand test before applying the product. This process helps you determine the correct processing time to achieve your desired results.
5 – Professional Styling Products
Are you seeking products that can help with the longevity and finish of your hairstyles? High-quality styling products offer better hold and maximum shine, allowing you to create salon-worthy hairstyles at home. A premium hair gel or mousse can help you achieve long-lasting curls or waves, and a flexible-hold hairspray will keep your updo in place without leaving your hair stiff or crunchy.
When using professional styling products, start small – a little can go a long way. Apply evenly throughout your hair and adjust the amount as needed based on your hair type and desired style. Using a curling or flat iron with your products is best to help you achieve a polished finish.
6 – Premium Hair Extensions
Supreme quality hair extensions can be game changers if you want to add length, volume, or a pop of color to your hair. Top-notch extensions, made from materials such as 100% human hair, blend seamlessly with your natural hair and can be styled like your own. For instance, clip-in extensions are a versatile option that can be easily applied and removed, allowing you to change your look in minutes.
When choosing extensions, consider the type of attachment, hair texture and color, and desired length. It's also essential to care for your extensions properly by following the manufacturer's instructions for washing, styling, and storing them, ensuring they remain in excellent condition.
Ready To Master The Art Of Salon Style?
Embrace your inner beauty enthusiast and take your styling skills to the next level with these exceptional salon supplies. Remember, you deserve to look and feel your best every day. With the right tools and products at your disposal, there's no limit to the stunning, sophisticated looks you can create.
So, explore the world of professional-grade salon supplies to always look runway ready!
---