Why You Should Invest in Luxury Watches ?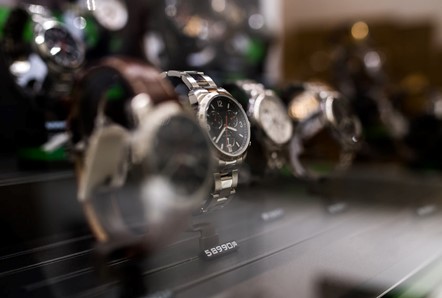 Watches have been around for centuries, but they have recently become more popular than ever before in the fashion world because of the production of luxury watches, which not only tell time accurately but also leave an impression.If you are looking for something special that will increase the value of your collection, then buying luxury watches is the way forward. This article will provide you with reasons why investing in luxury watches is a smart idea.
Reasons to Invest in Luxury Watches
A good luxury watch is an investment in quality. The materials used to make these watches are some of the best in the industry and, when combined with skilled craftsmanship, they can last for years without losing their appeal or falling apart due to poor construction methods. Below are some of the reasons why you should buy a luxury watch.
Durability
Luxury watches are built to last a lifetime. They are made to be worn every day, and they are designed to withstand the test of time. These watches are made with high-quality materials. A luxury watch should feel thick, heavy, and solid on your wrist, which means that it will not easily break or fall apart if you accidentally drop it.
Many people choose their watch as an investment because it will last forever. However, the owners have a role to play in maintaining its durability. By buying a luxury watch roll, you can offer protection to your watches when they are thrown into your suitcase.
Great accessories
Luxury watches can be used as an accessory when dressing up. They add flair to any outfit. Whether it is wearing one as part of your ensemble or pairing one with other accessories such as belts or bracelets, there is no wrong choice when it comes to a luxury watch.
Great conversation starters for businessmen and women
A luxury watch is the kind of thing that people notice. It boosts confidence and gives strangers something to talk about. It is a great way to show off your style on any occasion—whether at work or an office meeting. It creates room for networking, as it helps start conversations with questions surrounding brand type and individual taste.
Multi-functional timepieces
Luxury watches are multi-functional timepieces. They can be used as a form of jewelry, both formal and casual, during the day or at night. Some luxury watches even come in different types of leather, so you can wear them with formal or casual attire.
Conclusion
Luxury watches are perfect for everyday wear because they are not only stylish and elegant but also tell a story about who you are as an individual. For example, if you are wearing a Rolex Submariner with an Oyster bracelet on your wrist, then you would be telling people something about yourself—that you are serious about your career or that you are committed enough financially to afford such an expensive watch. It is all about showing off what makes you unique.
---