Inspiration for design and style students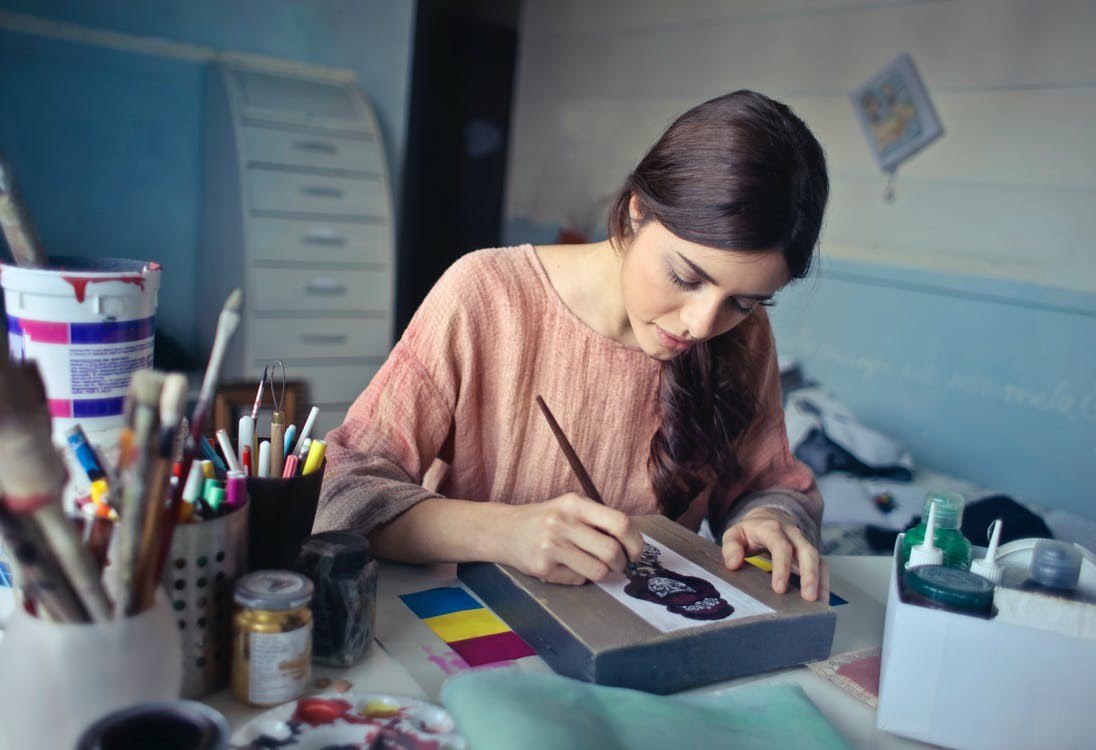 If you are passionate about the fashion industry, then studying design is a good opportunity to do what you love. Whether you are planning to start studying style and design, or you are already a college student, you are probably facing the same problem: where to get inspiration?
Everyone knows, that sometimes studying can be exhaustive and boring. And this causes some difficulties for creative students. When you are overloaded with a lot of complicated tasks, it gets impossible to stay inspired and create new unique designs. Especially during exam periods, when it is hard to manage all the assignments, imagination gets so poor. In this case, you need to delegate some responsibilities to keep generating original ideas. You may ask for help with research paper writing or buy an assignment at professional services. It's up to you what type of support to choose, but in any case, use your energy wisely.
So how to get inspiration if your study is related to fashion? Consider the ideas below!
1: Connect with nature
Nature is so unique in different places that it may give you inspiration for extraordinary color and pattern combinations. Try to spend as much time as possible outside enjoying charming views. You can go for a picnic in the forest, walk by the seaside watching a beautiful sunset, or just notice an amazing treeline on your way to college. Nature is so accessible even in the city. No matter where you live, you can go to the park or spend some time near a pond instead of sitting in a cafe. Buy flowers for yourself to bring a piece of nature to your accommodation. Don't forget to take care of home plants and feel that nature is everywhere around you. All these activities may be a great source of creativity and motivation.
2: Watch people in the streets
If you have a closer look at people in the streets, you'll notice that they are dressed in clothes that could hardly be combined. You may meet people who look extraordinary almost everywhere. Just be attentive to individuals surrounding you. Those who are not afraid of unusual improvisations can be a source of inspiration for you. People often love to experiment with contradictory items like jeans and lace, big leather boots and light summer dresses, or luxurious fur with a crazy color palette. Take pictures of uncommon outfits in the streets to save unique combinations. Undoubtedly, the result may exceed all your expectations.
3: Research traditional clothes
In some countries, people still wear traditional clothes most of the time. Discover what people wear in Asian or African countries to get inspiration. Create a set of their national costumes and think about how you can use it in your own designs. You can also ask someone older from your family about the way they dressed in their childhood. Discuss what was the typical outfit for their parents and what they liked about it. Such conversations can be a source of inspiration for your study as well as for your relatives. This way, you may learn how to incorporate traditional elements of clothes into modern styles.
4: Get interested in art
Visit a museum or an online art gallery to improve your imagination. Pieces of art may inspire you and give a lot of marvelous insights. You can find a local exhibition to get new ideas for designs that you create. If there are no events to visit in the nearest future, you can just go to a local art store. Enjoy watching beautiful paintings and sculptures, but don't forget to make sketches when creative ideas come to your mind. Art can be a source of creativity if you pay attention to color combinations and unusual textures.
5: Look at architecture
The elegance of architecture can be really inspiring. Amazing lines, bizarre patterns, and extraordinary structures help to develop new ideas of design and style. Some architectural sights could also provide insights on color and pattern combinations. Architecture is a kind of art that may give new views on clotheslines and silhouettes. Many famous fashion designers find solutions for their collections in fascinating architectural buildings and incorporate architectural elements into designs. The best thing is that this source of inspiration is always around you.
Looking for inspiration can be quite challenging. It is not easy to generate new creative ideas all the time. From time to time every student experiences a lack of motivation. Most people studying fashion sometimes feel that they are not engaged in the learning process. It can happen because of various reasons, such as mental exhaustion, boredom, or frustration. If you know how it feels, the most important is what you decide to do with that. Instead of being discouraged, try to find your ways of getting insights. Stimulate your imagination with the help of various practices described above. Spend more time in nature, notice people in the streets, make a research about traditional clothes, look at artworks, and pay attention to remarkable architectural buildings. All these actions will help you to get rid of stagnation. Life is a process of getting new experiences, so inspire yourself by doing something extraordinary every day.
---