Ideas on How to Accessorize Your Ruffle Skirt Outfit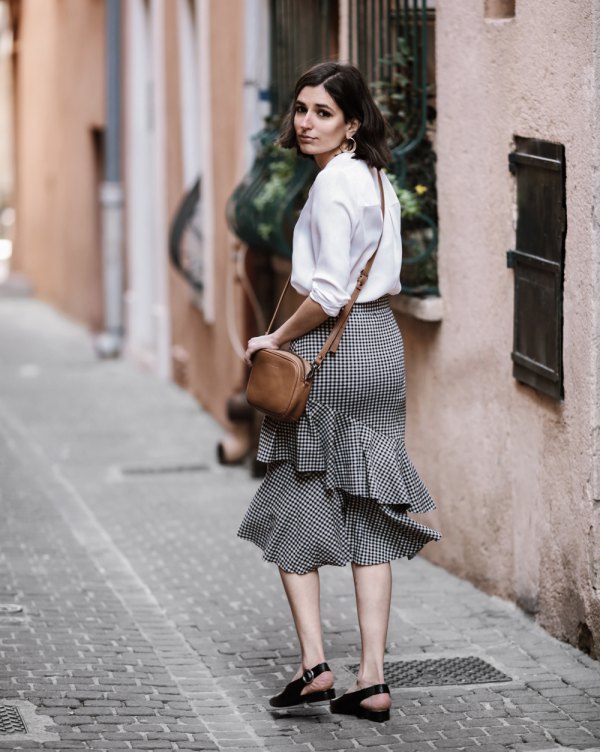 Ruffle skirts are quite the trend right now and they are not just the ordinary layered ruffle skirt. However, they are in different designs and patterns that you have a variety to choose from. Such as the tulle ruffle midi skirt, wrap skirt, denim ruffle skirt, slit ruffle skirt, you can choose one that suits you as the list is endless. Although the ruffle skirt is a style statement in itself, it does not mean that you should not accessorize it to complete your look. There are some tips and tricks that you can borrow from fashionistas that can help you accessorize. Here are some ideas that you can try to accessorize your ruffle skirt outfit.
Pick the right shoes

No matter the outfit you choose to wear. Either it is a skirt that has ruffles with a crop top, a dress, or jeans and a t-shirt. Picking the right shoes to match with this outfit is important. The right shoe should blend well with the ruffle skirt outfit and be comfortable as well, as comfort is key. Also, consider the event you are going to and the activities involved to choose the suitable shoe. Select stiletto heels for special events like engagement parties and sandals for more chill activity like a picnic or hang out with your friends. Consider the inch level of your heels and ensure that they help you maintain balance to avoid walking uncomfortably.
Don't match your outfit too much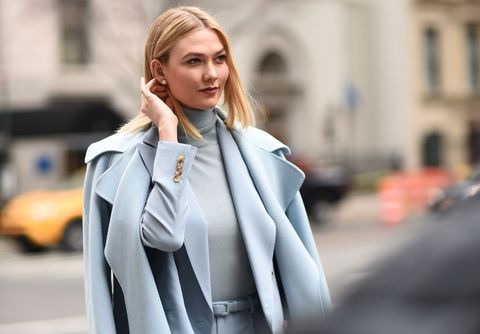 When you love the matchy-matchy look. You mustn't overdo it, especially with a ruffle skirt outfit as it will shift the focus from your outfit. The usual handbag and shoe match is a little bit outdated. Hence, consider pairing your outfit with a statement bag or clutch with a color that is in season. Also, look for a shoe color that is different from the bag to give your overall outfit not only a modern look but also a fresh look too. Some examples that you can experiment with is a plum-colored bag with animal print heels or animal print clutch with black peep toes with your ruffle skirt. This look ensures everything you have on is visible and is an obvious head turner.
Always wear something on your wrists

Another accessory that most people assume and at times forget to use is wearing something on their wrist. When your ruffle skirt outfit seems as if too much is going on, you can try to go minimal on the accessories. Hence, when this is the option you have to ensure your wrists should never be naked. Try wearing multiple bracelets or just a simple bangle from your jewelry box as they give a stylish statement to your ensemble. Also, if your look is too dull like a monotone of black on black. Use your wrist accessory to add a touch of color and vice versa.
You must accessorize a little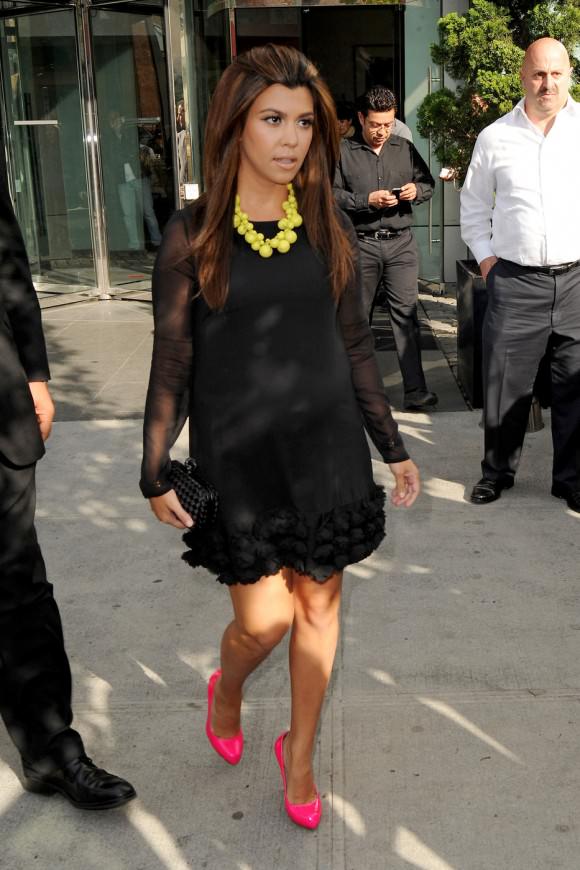 Did you know if you lack to accessorize, it is also an accessory in itself? Therefore, it is vital to accessorize a little to avoid looking plain andsimple. Therefore, perk your outfit by adding at least one statement piece to give it that extra elegance. For instance, you can wear a cuff bracelet on your wrist to make your chiffon ruffle skirt look chic and cool. Additionally, a light patterned scarf with a monotone all black or all white ruffle skirt outfit is a good way to break the monotony. When you are not in the mood to accessorize, do not overthink it, select one big accessory that you have like a clutch, watch, bib necklace and wear it before stepping out.
Get a manicure 
Keeping your nails clean is also part of accessorizing your ruffle skirt outfit. Imagine having to wear a beautiful cocktail ring on undone and unkempt nails? It makes your rings and wrist accessory look out of place and you lack the confidence to show them off. Therefore, ensure that all your fingers are even and neat, either file and clean them, do a quick polish change if you have no time for a full manicure. Short nails are also trending if you don't want all the hype with exaggerated long nails. Just apply a top coat to protect them from snags and breakage and they are a perfect accessory. Remember, unkempt nails are always the center of attention even though you wear a gold oversized ring to shift focus.
Choose an appropriate neck accessory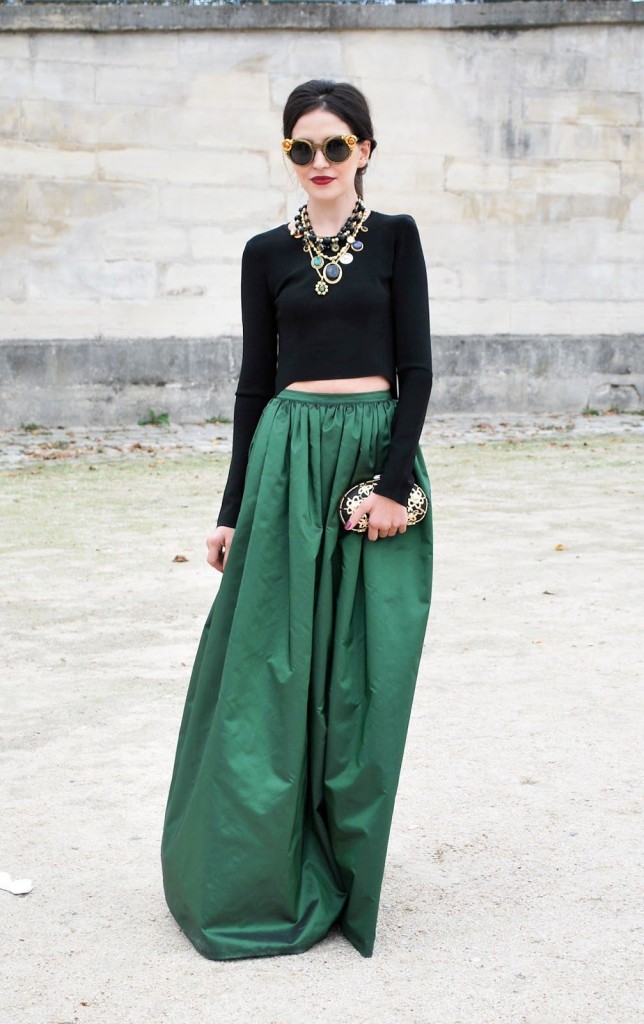 Depending on how you have paired your ruffle skirt. You can easily choose the right neck accessory that will kick your look up a notch. The important thing to remember when choosing a necklace is that it should work for you and not the other way round. It should give you a boost in body confidence. Hence, when in doubt, select a longer necklace that hits below the bust area as it makes you appear leaner and taller. Either way, choose one that suits your ensemble even if it is a choker neckpiece or a pendant necklace.
Consider where you are going

Importantly, do not accessorize blindly even though the style rules in today's society are lenient. As you need to take into consideration the function you are going to, to know how best to accessorize. Since there are many types of ruffle skirts that you can choose. If you wear one to work you need to keep the accessories on the low as you do not want your jewelry flashing on everyone's face. However, you can try wearing jewelry that has a shimmer to a night at the bar with friends as it is best to attract people there than in the office.
In summary, you must know how to accessorize your ruffle skirt outfit. Whether you like it toned down or an expensive look by using accessories. All this is possible by knowing how to accessorize appropriately. Upgrade your look with accessories no matter how minimal as it is not right to lack at least one accessory to compliment your outfit.
---