Greenpeace welcomes Levi's pledge on chemicals ban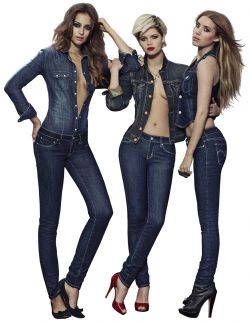 "The commitment by Levi Strauss is a victory for the local residents of the production plants directly affected by this pollution and also for the countries where this label is found," the environmental group said in a statement.
Levi Strauss said this week that it was committed to "zero discharges of all hazardous chemicals from the whole supply chain and all production procedures".
To this end, the giant manufacturer said 15 of its biggest suppliers, most of them in China and Mexico, would make a public disclosure by June 2013 of hazardous chemicals used, followed by another 25 suppliers by the end of the year.
Earlier this month, Greenpeace said two Mexican factories that supply clothing for fashion brands including Levi Strauss & Co, were dumping toxic chemicals.
The company confirmed at the time that it worked with both factories but said it had developed a Restricted Substance List to ban chemicals that could harm consumers, workers or the environment.
Greenpeace launched its Detox campaign in 2011 to put pressure on big clothing brands to stop using textiles treated with chemicals that can be dangerous to health.
It urged other brands Thursday to follow Levi Strauss' example.
---