Best Ways Women Can Women Style Leather Jackets This Fall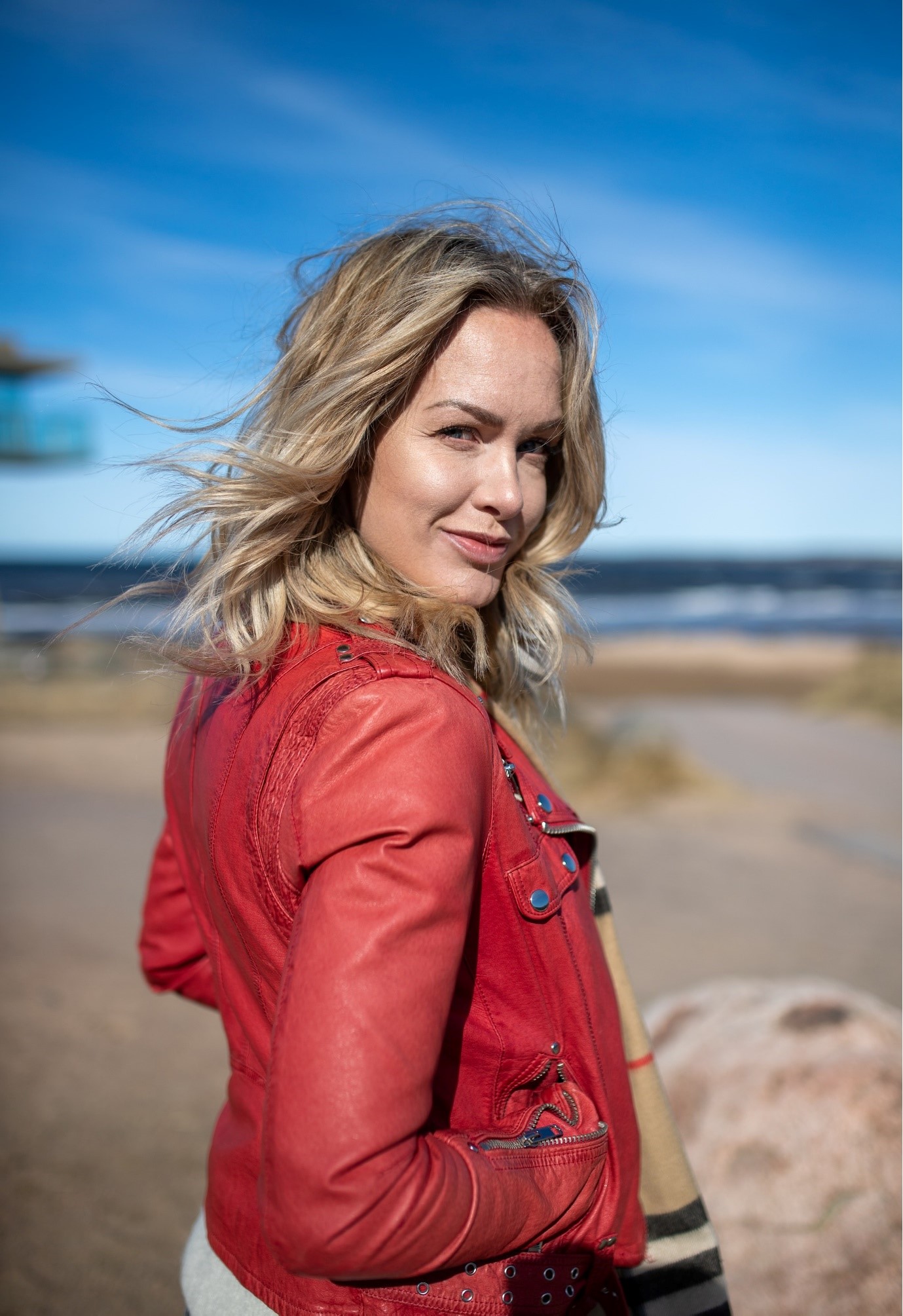 Every one of us is aware that layering an outfit for women is vital to style it fantastically. When it comes to the essential clothing pieces in your wardrobe, a leather jacket is the best option to have. It is a staple piece that could elevate the style quotient of any outfit and be used on different occasions.
Whether you are planning to go out on brunch with your girls or up for a date dinner; the leather jacket is the right layering piece. Many women like to wear a casual ensemble pairing leather jacket with jeans and a t-shirt, while some may layer it over a dress. You can gear up your styling game with a leather jacket in multiple ways. A wide range of leather jackets for women have the perfect feminine look to make you feel confident and help you pull an edgy look.
Leather is a versatile material that is always in fashion. It is an investment that can be used for years and years, if done right. The best part about the jackets is that they can be used at all times, not only in winter. Lightweight jackets with a breathable lining can be worn over spring and summer outfits. This article discusses how you can style right with your leather jackets this fall.
1 – Leather Jacket with Jeans
A pair of denim pants is an item that every women's closet possesses. All types of your jeans are capable of much more than you think. It is always a good idea to pair your leather with the right jeans and t-shirt for a street fashion inspired look.
If you are styling for a casual street look, pair it with slim fit jeans with your chunky white sneakers. Put on your black leather jacket, and you are good to go. If you want to try something out of the box, you can go for a blue leather jacket for women or a red one. The dark colors of the leather jacket can be combined with light color jeans and pastel, tie and dye, and graphic t-shirts. You will make a great combination.
Moreover, you can also dress up all sexy for a party. A monochromatic look will be better than ever. Choose ripped black jeans with a cool plain black top. Layer it up with your black leather jacket. Your black leather heeled sandals will add the right feels.
There are several ways your leather jacket and jeans can make you look trendy and cool. Partially tuck a long t-shirt in your jeans, or go for cropped t-shirts, the styling opportunities are multiple.
2 – Leather Jacket with a Dress
Dresses are an all-time favorite item for women. Be it the long dresses or the short ones, the floral dresses or the party ones, you can layer them all with your leather jacket. Pairing up your leather jackets with a dress gives an effortlessly bold and sexy look..
If you are off to a casual lunch with your girl gang, wear your colorful floral printed long dress. Add your cropped leather jacket to the top. You can carry your cross-body bag to make it chic. For the eye-candy looks, put on your sunglasses, and some statement jewelry.
For a formal date night, you can go for a short red dress layered up with a black leather biker jacket. If the weather is not too chilly, you can leave your leather jacket resting on your shoulders. For a bold and beautiful look, black stilettos will be the appropriate final touch. Make cute, bold, and sexy looks with your collection of dresses paired with a leather jacket. Looking an epitome of perfection, you will definitely get a lot of admiring stares at the event.
2 – Black Leather Jacket
When it comes to black, there is a lot of appeal, confidence, and infallible style involved.. Black is an incredibly versatile color that goes with anything and everything. If you are ever confused about what to wear, wear black.
Regarding jackets, it is never wrong to go for a black leather jacket. Black jacket is a class in its own. It is contemporary yet classy, yet the perfect staple to look bold and sexy. Whether it is spring, fall or winter; your black jacket is always there to save your day
For a simple yet ravishing look, pair your black leather jacket with light blue jeans and a white t-shirt. If going for a prom, you can choose your black jacket layered over a sultry dark-coloured dress.
There are tons of looks that you can create with the pair of your black leather jacket. Amp up your fashion game with this fabulous jacket. There are many ways you can look trendy with your black leather jacket, such as wearing it over a blingy short dress, or a satin slip dress.
3 – Leather Jacket and T-Shirt
Who does not like going out being cool and fancy with minimal effort? Almost everyone does! You have the best option to rock this fall with a combination of your t-shirt and leather jackets. A t-shirt is the most basic clothing item that every woman has in different colors prints and sizes. You can wear t-shirts for appearances as casual as going to the gym or a walk down the alley. Or use them as a foundation piece for your high end street fashion looks.
Don your white t-shirt over grey sweatpants if you plan to be comfy and carefree. Add a nice charcoal grey leather jacket to the outfit. Use accessories like a scarf, and a back pack to elevate this look.
If you are up for a little fancy outfit, pair white flare pants with a green and white wide striped t-shirt. All you need is to putl on your brown leather jacket and Viola! You are off to rock the streets with your style game. Channel your inner Gigi Hadid using your t-shirts in the best way, paired with your leather jackets. Explore the endless fashion combinations with your t-shirts. For a bold statement, add accessories and jewelry pieces to your look
Conclusion
These leather jackets are the essential pieces for your closet this fall. Creating mesmerizing and versatile looks with it will help you lead your way in the fashion world. You must these trendy fall looks or build new ones with the combination of your jeans, t-shirts, shirts, and leather jackets. The styling possibilities are endless.
---