Anna Wintour on Milan Fashion Week and Versace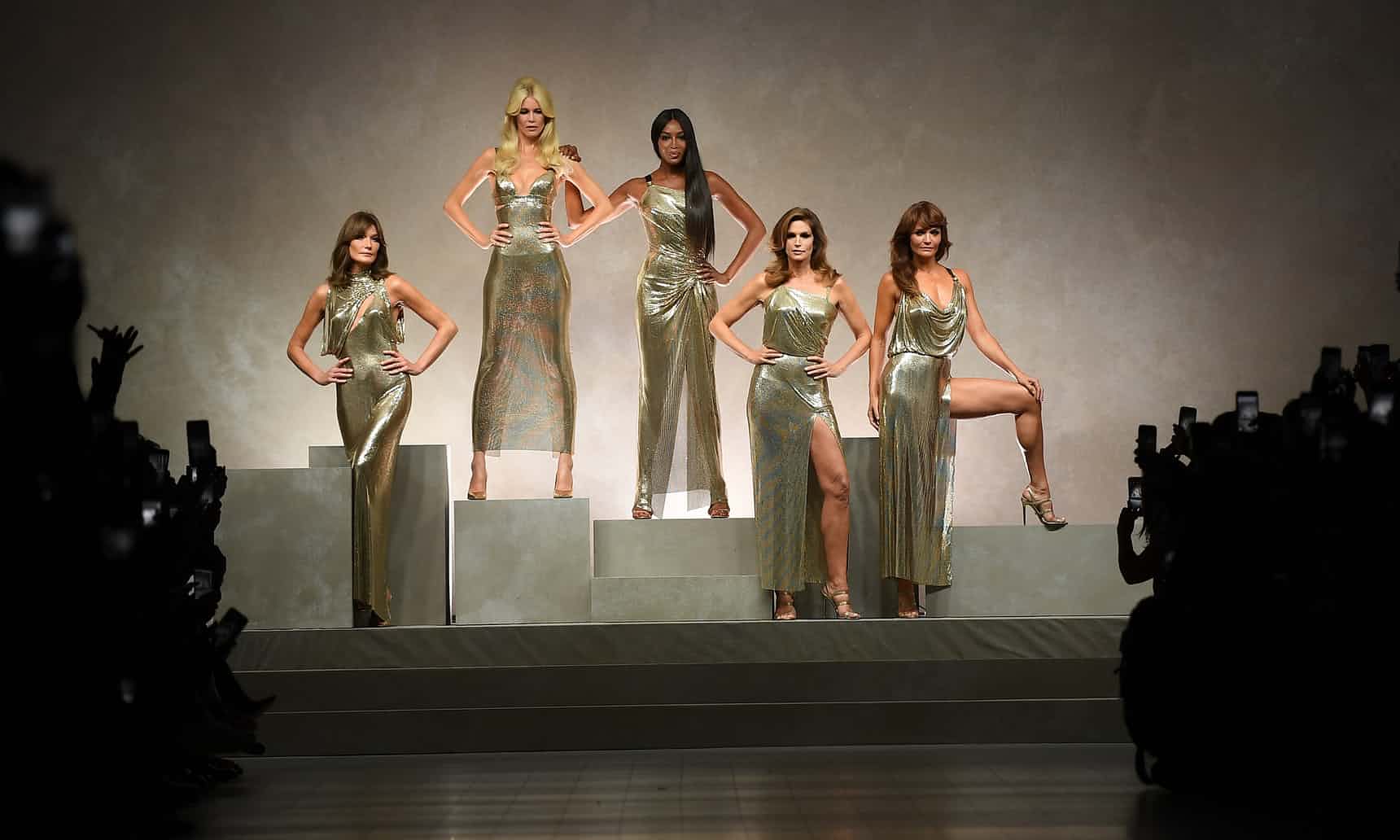 Anna Wintour on Milan Fashion Week and Versace
"I think this time they really threw down the gauntlet," Vogue's editor-in-chief Anna Wintour said regarding Milan fashion week. Positivity and bright colors marked many a collection, especially Dolce e Gabbana, which Wintour cited as looking "very positive and optimistic and upbeat." This seemed to capture the feeling in that vibrant city, and throughout the other collections on display this season.
Donatella Versace's tribute to her brother was mentioned in Wintour's review, a tribute so fitting for a bright, joyous season. Gianni Versace's impact on the fashion world and the multitudinous friendships he left behind after his passing seem to come up in interviews and conversations so regularly, especially with those veteran designers, editors, and models – who graced the runway for Donatella this season.
"I felt it was very much a recognition of his great talent," Wintour explained. "It was very emotional, it was very touching, and then particularly, the last scene when the great supermodels came out, in famous gold mesh dresses, that was just people leaping to their feet and applauding Donatella for such a wonderful, wonderful gesture, that I think we all needed."
Donatella's so-called 'gesture' seemed to come from somewhere different, not necessarily a place so much of hope and optimism, but a place of personal and professional realization and confidence. "I never had the courage to go there before," she told journalists before last Friday night's show, on taking inspiration from her brother's final season. In her tribute to her brother's achievements, Donatella expressed her own takes on the silhouettes of the past, while expressing her brother's talent and vision. "This is a chance for a new generation to see what Gianni was about."
Gianni's work is still considered, to use an overused word, iconic. Supermodels who are still known today as being the epitome stalked the runway, in bright and unapologetic clothing that has only seemed to come back into fashion in fits and spurts, perhaps until now. Hugging styles that emphasize the female shape and called upon older, classic silhouettes and a modern frame at once characterized the house then, and still do today.
Bright colors, vibrant patterns, and striking designs seem to be coming back in a steadier way in the collections on display this September, especially in Milan. "Fashion should be a dream," Wintour finished, capturing the current feeling, "fashion should be positive."
Click here for the full video.
Anna Wintour on Milan Fashion Week and Versace
---