5 Ways To Bring Out The Best In Your Wardrobe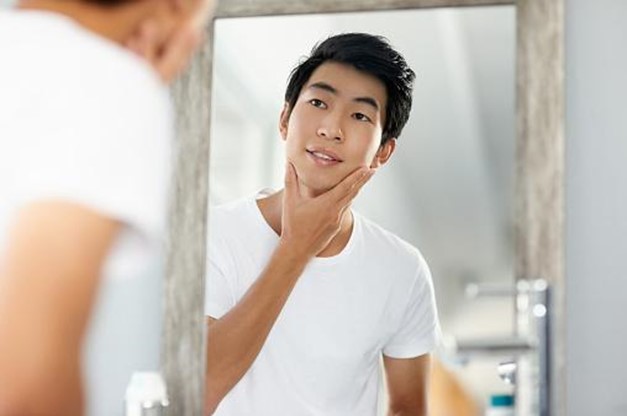 As the summer breeze fades away, the leaves fall from the trees, and the looming specter of winter hides in the distance you might feel like it's time to update your wardrobe. The transition of seasons might seem like a flimsy pretext to update your wardrobe, but when you really sit down to consider things, there's never a bad time to style. Now, don't just toss all your old clothes in a box and put them on your curb. Instead check out what you have and figure out ways to improve your style for the upcoming season. Using a mix of current clothing and some new threads or accessories, you can really step out in style. Here are five ways you can update your wardrobe now.
Get A Fine Suit
The first step to taking your wardrobe to the next level is getting a fine suit. If you already own a suit you might consider getting it tailored and fitted to, well, suit you better. If you're buying a new suit – and let's be honest, who wouldn't? – there are a few things to look out for when making the purchase. According to GQ, you need to define how you're going to use the suit (job interviews, out and about, etc.), make sure you measure it appropriately, accessorize it, and ultimately define your budget. Doing so will get you a great suit you can use for just about any occasion.
Add A Luxury Watch
Wrist watches are an ideal fashion accessory for any man or woman. They compliment just about any outfit and have a variety of uses. Not only do they keep time, but they look good. A luxury watch is a well crafted, often handmade watch with a certificate of authenticity. It also has a very high value, making it ideal for keeping as an investment, keepsake, or family heirloom. A luxury watch shows off your status, exudes personality, and ultimately shows others you have plenty of style. Consider adding one of the many fine and luxurious Omega watches to your wardrobe today. Not only will you get a watch that screams quality whenever someone sees it, but you'll be getting a keepsake that'll last for a long time. Omega watches come in plenty of different types, including chronographs, mechanical watches, and diving watches. All you need to do is find the right watch for you, select a watch band, and enjoy your luxury timepiece.
Focus On Accents
Here's an interesting and unique way of using existing clothing with new clothing to improve your style: focusing on accenting your outfits. But a good outfit is one that ties together well and gets people talking. It begins with knowing the right color palette. You should become familiar with universal colors and the colors that you're going to be accessorizing. Learn which colors work best with others and accent those colors. Taking the time to learn the intricacies of how color coordination works and finding the best ones that work for you can be tremendous fun while also helping you ultimately bring out the best in your wardrobe.
Wear Some Jewelry
Watches make excellent accessories for anyone, but you might want to supplement your appearance with jewelry. A well chosen necklace, bracelet, or earring can truly make a statement. The most important part of wearing jewelry is to be consistent and don't go overboard. After all, you don't want to look like you just threw every bit of jewelry in your collection on your person. If you're wearing bracelets, don't wear pins. If you're wearing pearls, don't wear gold. Stick with a style that matches your outfit. Most of all, just be consistent and have fun showing off your personality with the right jewelry choice
Don't Forget Elegant Shoes
When you're tying your outfits together, don't forget to pay attention to the shoes. They're fun. They're important. They're a part of any stylish wardrobe. Shoes can serve as a status symbol. A good-looking, well-maintained (and designed) shoe shows others that you have style. They're also a way to separate yourself from the crowd because they demonstrate apt attention to detail. Quality, comfortable, and clean shoes ultimately tie any outfit together. Whether you're wearing Oxfords, wing tips, or simple dress shoes, investing in a great pair of shoes is integral to enhancing—and showing off—your sense of style.
---