3 Fashion Tips Every Young Woman Should Know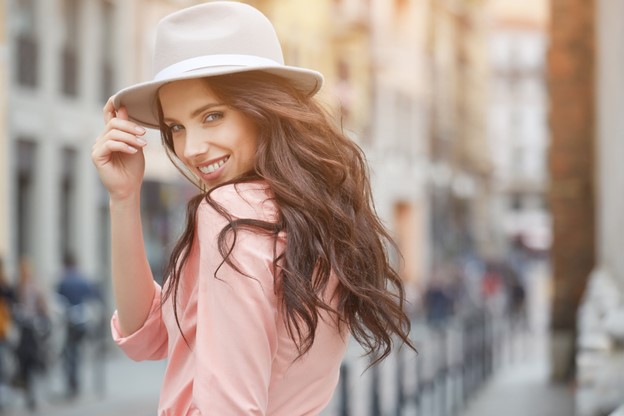 Navigating adulthood comes with tons of challenges that you might not have expected. Learning how to dress professionally, especially in the workplace in your first big job, is definitely one of them.
Young women fresh out of high school or college may find themselves with closets full of loungewear and party outfits, but nothing appropriate for making a good impression in an office.
If you're ready to start building a wardrobe worthy of a young professional, keep reading for three fashion tips every woman should know.
Confidence Starts Close to the Skin
If you're still wearing mix-matched, stained, or ill-fitting underwear, even your favorite outfits are never going to feel quite right—or perhaps look as good as they could, either. Confidence in your skin makes a huge difference in how you look and act, especially when you're faced with a stressful day, like your first day at a brand new job.
To help you feel confident and comfortable in your skin, invest in a set of well-fitting, gorgeous lingerie from a retailer like 3Wishes to wear under your office clothes. Not only will you feel more confident as you're getting dressed for the day, but the right set can perfectly accent your outfit and help you look polished and professional.
A silky camisole or bodysuit can be a modern, sophisticated look under a suit jacket, while the right panties will sit flat against your skin to hide any unsightly underwear lines on that perfect pencil skirt or dress. Knowing that you're wearing sexy lingerie under your otherwise polished office outfit is great for boosting your confidence and perhaps helping you stand a little taller on your first day on the job.
Stick to a Color Scheme
Unless you have an unlimited budget for building a new, professional wardrobe, it's best to opt for pieces that are easy to mix and match to create new, polished looks. Sticking to a single color scheme makes it easy to create multiple different outfits with fewer pieces.
Utilizing a color scheme doesn't have to mean sticking to black and white. Shades of gray, blue, and green, as well as other shades, can also be mixed in, as can a few patterns here and there. As long as most of your items go well together and you don't choose too many contrasting looks, you can build a capsule wardrobe to pull from, and be able to easily add additional pieces later on as those first paychecks start coming in.
Skip the Fast Fashion
When you're leaving high school or college behind and breaking into the real world for the first time, it can be tempting to use your paycheck to splurge on the latest fashions or other items you might not have had the money for before.
But while fast fashion may seem like an affordable way to add to your wardrobe and to create trendy looks, it's a habit that all young adult women should leave behind at some point.
Fast fashion items are often inexpensive, which typically means they are also poorly made. Even if they do hold up after a few washes, odds are that they'll go out of style by the end of the season. Soon, your wardrobe will be filled with items that you'd don't want to wear, and your work wardrobe will be left lacking, or look unpolished and out of date.
Instead of shopping inexpensive, trendy stores for piles of cheap clothing, invest your money in a few quality, timeless pieces. Not only will this elevate your style, but it will also pay off in the long run as you enjoy years of wear out of each item.
Building a Better Wardrobe
Dressing for success is easier than you might think. By opting for items that you feel confident in, choosing quality over quantity, and making your clothing budget go further by sticking to a color scheme, you can build a sophisticated wardrobe perfect for making great impressions anywhere you go!
---