The Eyes of Laura Mars (1970)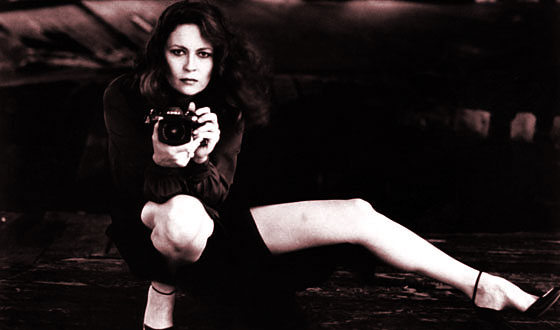 Fashion is everywhere in this film, mainly because Faye Dunnaway's character is a glamorous fashion photographer, but one with a twist. She specialises in stylised violence, so her style is very dark and menacing.
The film, an American take on the Italian Giallo genre, is based on fashion from murder scenes, reproduced to show horror mixed with eroticism and mystery, which is in keeping with the genre. It featured furs and lace, leathers and sheer fabrics, and even the softer, less revealing fashion outside of the shoots held an air of glamour and sexuality.
Fashion photographer Helmut Newton, who was a regular contributor to Vogue and other institutional fashion magazines and specialised in the same genre as the character in the film, supplied the stunning photographs.
---