Sleek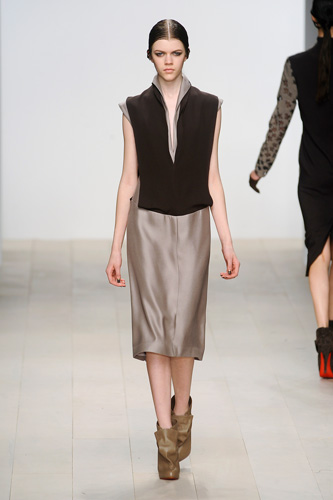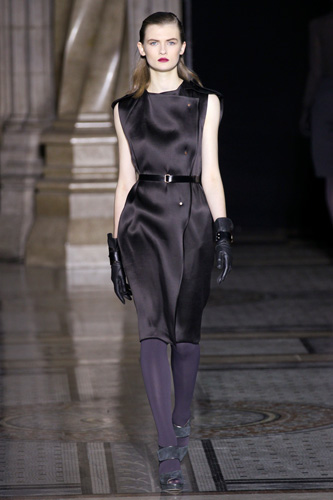 Sleek can describe a silhouette or how a garment looks. When describing a sleek silhouette, the garments will fit nicely on the body without being oversized and will appear neatly placed overall giving a sleek silhouette.
If a garment is sleek it depends on the fabric. Fabrics which normally appear as sleek are silks and satins that take form in tops, trousers and dresses which can give an overall look of being polished.
This was evident for A/W 12. Nicole Farhi presented a casual, sleek, black dress tied off with a belt at the waist showing a feminine flounce. Todd Lynn offered more structure in a below knee, smooth, silver skirt which fitted neatly on the model giving a sleek silhouette.
Can you help us improve this page? Send us your contribution on dictionary@catwalkyourself.com, we will update this page and give you proper attribution!
---