Pleated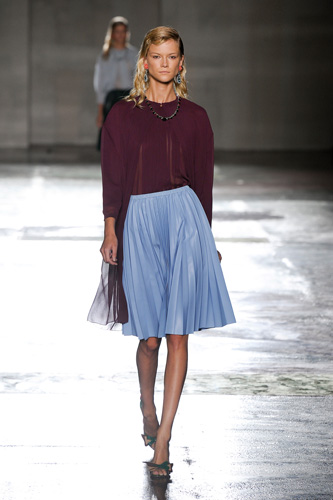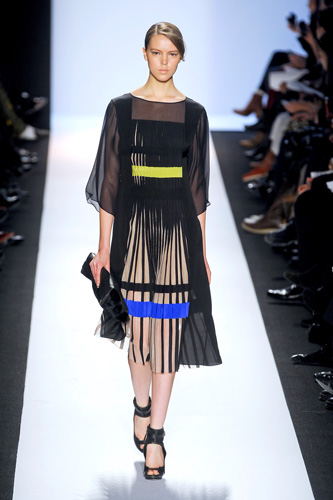 Pleated is a garment that beholds strategically placed folds within it where the fabric has been doubled and stitched or pressed in place. There are 11 types of pleat which includes a knife pleat- mainly used for gathering -and a box pleat which is the same as a knife pleat but is folded the opposite way, creating more fullness. A pleated garment can usually be seen to be formed in a skirt, trousers and a dress or at the back of a shirt where the folds form loosely, shaping around the area to allow room for wear.
Pleating has been used throughout the last several centuries and was destined for 2012 with Prada S/S offering neutral block coloured pleats creating a smooth silhouette whilst Jil Sander S/S turned back to the 1950s with a white, high waisted full pleated skirt. BCBG Max Azria displayed a flattering pleated dress with blues and yellows adding brightness to the black.
Can you help us improve this page? Send us your contribution on dictionary@catwalkyourself.com, we will update this page and give you proper attribution!
---