Nude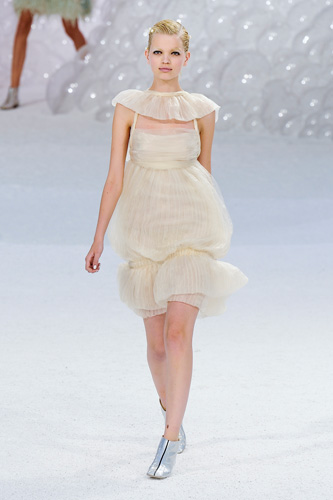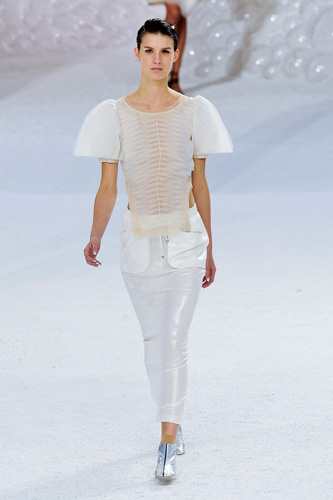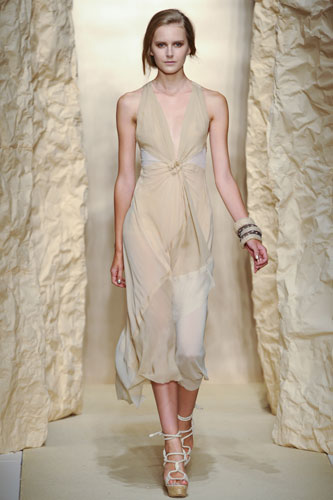 Nude is a look that describes a person wearing an item which matches their skin tone. It can also be an item worn very close to the body, with intricate or little detailing specifically located on the body which gives the appearance of the person being naked or nude.
This was a popular choice of look throughout the 1990s, where women would wear slip dresses in nude colours that could be very suggestive. Women chose to wear nude make up and accessories of nude colours at this time too.
The nude look has come back on trend for 2011 and 2012 mainly showing through dresses. Donna Karen S/S 11 designs a flattering, low cut nude dress which encompasses layering unlike Chanel S/S 12 who uses nude chiffon to disguise the models in a sweet mid length dress.
Can you help us improve this page? Send us your contribution on dictionary@catwalkyourself.com, we will update this page and give you proper attribution!
---