Knee High Boots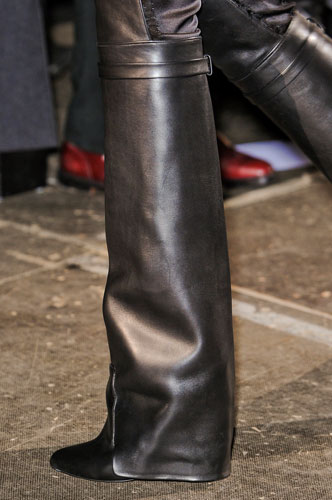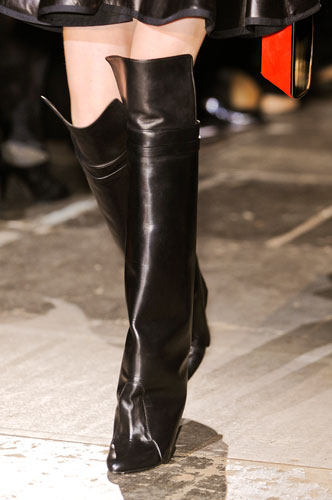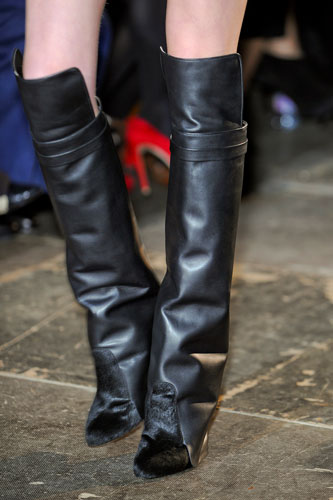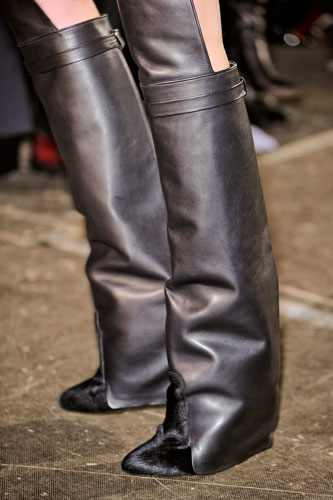 Knee high boots rise to the knee or just slightly below. They come in a variety of styles; some are flat heeled boots and others in different heel heights. The boot is usually made out of materials like suede, different types of leather and much more. The boot itself is tight around the leg shaft and ankle and bit looser at the top for easy walking.
Today Knee high boots are used for casual, formal and business attire. These boots were a popular style of women's footwear in the Nineteenth Century. The Boots were not recognized as a high fashion item until the 1960s when haute couture showcased them in many of their collections such as Balenciaga, Yves Saint Laurent and Dior. They also became a very popular item to wear with the fashionable mini skirt. They became a massive trend in the 1970s, when punk wave was popular and famous icons like Blondie was wearing them. The knee high boot has remained a popular fashion item to wear through the winter months. Many boots today have zips, buttons and buckles shown on the boot for function and decoration. Givenchy shown knee high boots in his autumn/winter 2012/13 collection.
Can you help us improve this page? Send us your contribution on dictionary@catwalkyourself.com, we will update this page and give you proper attribution!
---