High Neckline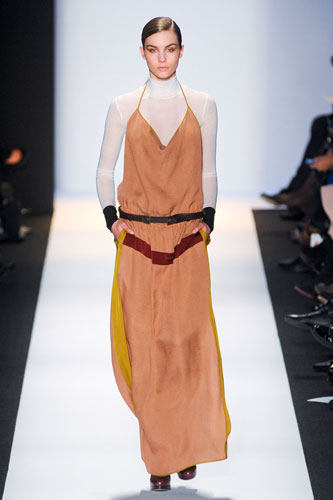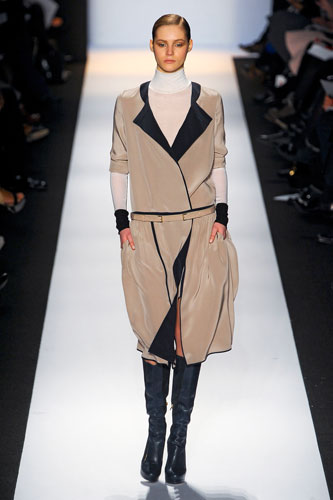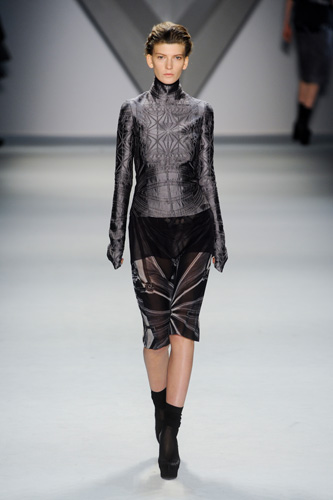 High Neckline describes where the garment begins at the top of the body. A high neckline can be used to determine if the neckline sits at the nape of the neck all the way up to the top of the neck. It was often a feature for the 1900s in which the neckline would be situated at the middle of the neck on elegant, long dresses but for the 1970s and 1990s the neckline was often used for jersey in the form of polo necks which reached from the middle to the top of the neck.
2011 and 2012 can show a keen interest in the high neckline with BCGB Max Azria A/W 11 choosing a traditional snow white smooth polo neck stashed underneath a halter dress, using this trend subtly. Vera Wang A/W 12 chose to use a high neckline as a highlight for a sleek black patterned top, giving the model a strong dominating look as the neckline rests just underneath the chin.
Can you help us improve this page? Send us your contribution on dictionary@catwalkyourself.com, we will update this page and give you proper attribution!
---