Creepers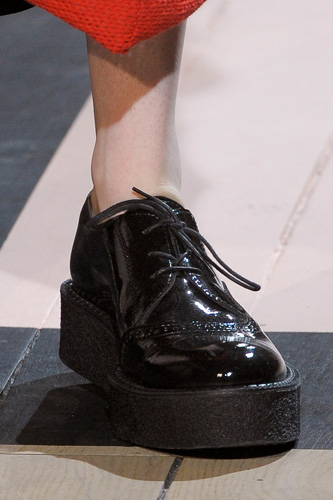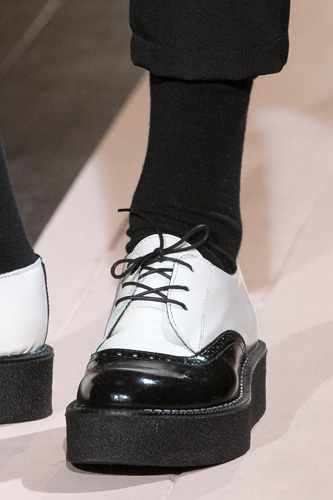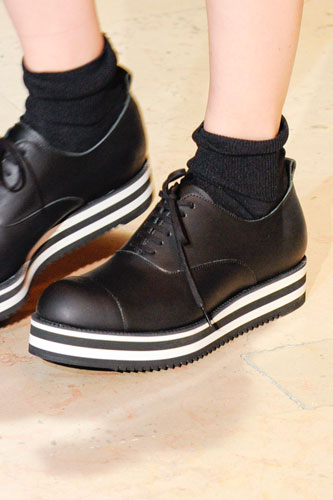 Creepers are shoes also known as brothel creepers. They look like shoes but have a huge platform heel underneath and are usually laced up. They originate from Africa; suede shoes with hard wearing crepe soles made because of the environment and climate.
In 1945 British troops worn them fighting in Africa however it is since those troops came back to England wearing them that they took the name as brothel creepers. In the 1950's these shoes were popular with teddy boys along with their tailored trousers and jackets. Then in the 1970's they were worn by the rebellious punks.
Today creepers are a very popular and made in a range of styles  fabrics, colours and different heights of platform worn by both sexes. Fashion designer Limi Feu spring/summer 2012 collection shown creepers.
Can you help us improve this page? Send us your contribution on dictionary@catwalkyourself.com, we will update this page and give you proper attribution!
---