Chelsea Boots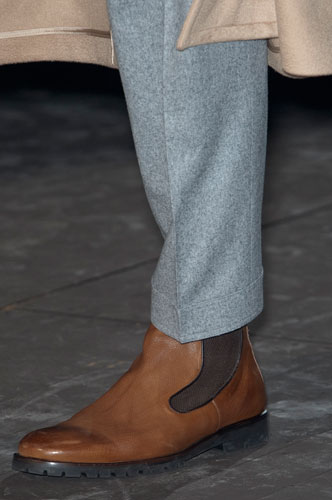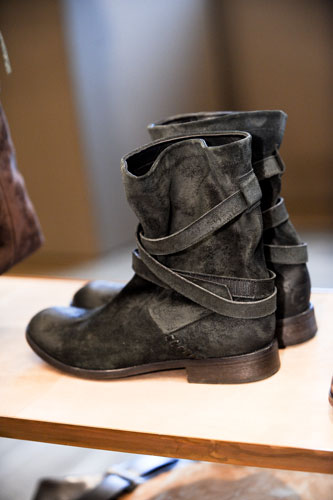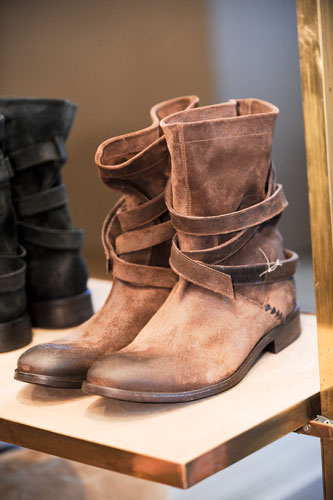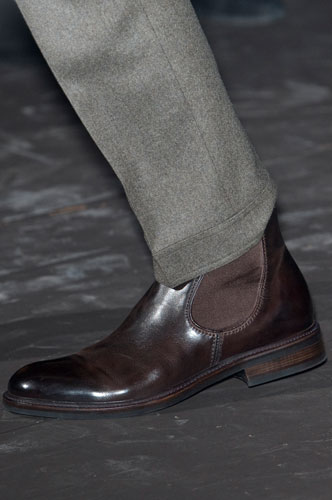 Chelsea boots are boots that reach height up to the ankle and are tight-fitting, around the ankle. Chelsea boots have been around since the Victorian era, and were originally associated with horse riding. The most notable feature of the Chelsea boot is its elastic siding, running from just above the welt to the top of the shoe. The design began as a type of riding boots known as paddock boots or jodhpur boots. Chelsea boots were considered an element of the 1960smods scene and they have recently made a come back in fashion again amongst men and women today. It is impossible to pinpoint exactly why Chelsea boots were seen as the height of Mod fashion, it's thought that influences from French and Italian culture played a big part combined with the then-popular American greaser bikers. Although The Beatles often stepped out in Chelsea boot during the 1960s,  fashion very much came to the fore and mods strolled around in tailored suits, drove customised scooters and wore only the most fashionable shoes with Chelsea boots being the footwear of choice.
Chelsea boots today are very popular with both men and women are been shown everywhere on the catwalks as seen in Corneliani or Trussardi autumn-winter 2011/12.
Can you help us improve this page? Send us your contribution on dictionary@catwalkyourself.com, we will update this page and give you proper attribution!
---