Brogues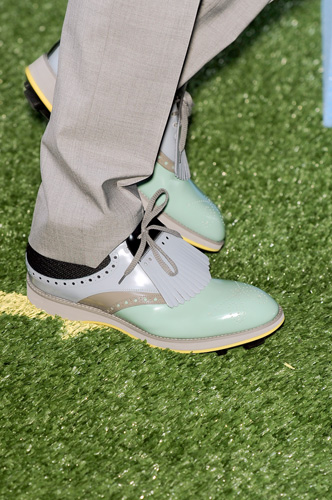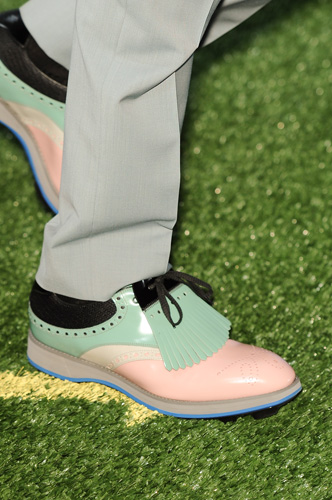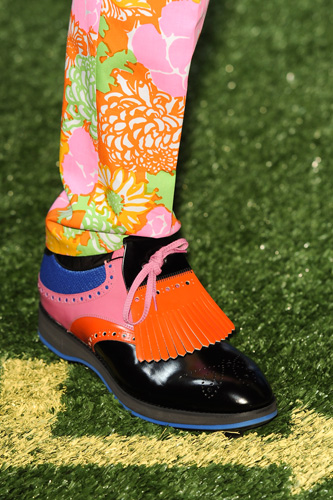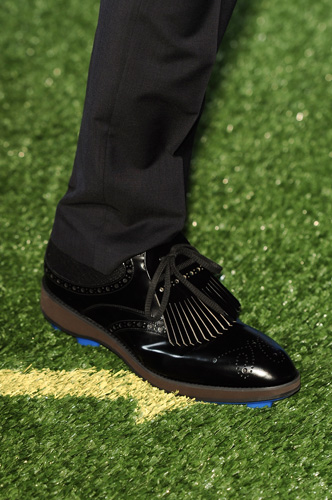 The word' brogue' comes from the Scottish and Irish Gaelic word 'brog' meaning shoe. A brogue is a type of shoe made together with multiple pattern pieces of sturdy leathers. The brogue was introduced in the 1800's and was traditionally made for men; the shoes usually had decorative punch holes along the seams of the pattern which is known as brogueing.
Brogueing was done on the shoes originally for Irish and Scottish farm workers, they were made to allow water to drain out of the shoes when working however today this is used as a decoration on the brogue. In the 1900s brogues were made with a slight heel and became very popular in the dance scene. They then became very popular in the fashion scene when the patterns of the brogue were being used on women's shoes as decoration. In the 1950s they became very popular with the subculture gang called Teddy Boys wearing tailor made clothing. In the 1960s brogues became an essential piece of clothing to the likes of subculture gang mods and rockers. In 1972 George Cleverly, a menswear designer made the first women's brogue after famous icon Twiggy asked him to make her a pair. Brogues then made a massive comeback in the millennium when tailored menswear styles were worn during women's catwalks.
Today Brogues are everywhere and the variety is endless. Many different colours, styles and made out of many materials like leathers and suede. Brogues are very popular today between men and women and have been hitting the catwalks recently in the Dolce & Gabbana autumn/winter 2011 collection, standing out perfectly with tunics and smock dresses or in the Prada spring/summer 2012 collection where the fringed tongue brogues were very bright in50s pastel shades of pinks and blues; very retro style.
Can you help us improve this page? Send us your contribution on dictionary@catwalkyourself.com, we will update this page and give you proper attribution!
---