Boxy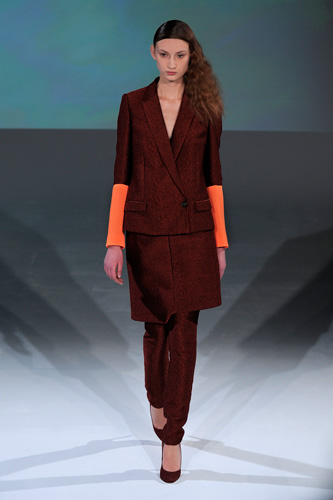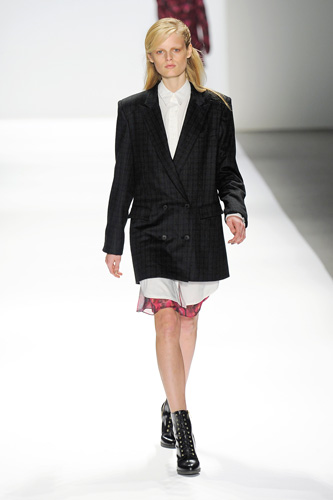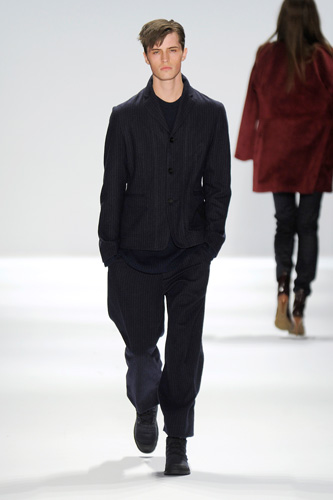 Boxy is a type of silhouette that garments can create depending on the shape of construction; the word is used when the silhouette created gives the illusion of a "box like effect" on a person. This illusion tends to be made on the top half of the body.
It may be referred to with men's or women's jackets or coats, particularly those that have shoulder pads in. This effect has been seen throughout many eras in history, beginning in the 1930s with designers such as Elsa Shiaparelli, Jean Patou and Norman Norell.
Richard Chai Love showed a boxy silhouette to be on trend for both men and women for A/W 12 in unfitted tailored blazers. Chalayan A/W 12 produced the same idea in using this silhouette in a tailored jacket but showed an extended wrap across the body and in length, creating bigger distortion.
Can you help us improve this page? Send us your contribution on dictionary@catwalkyourself.com, we will update this page and give you proper attribution!
---