Biker Boots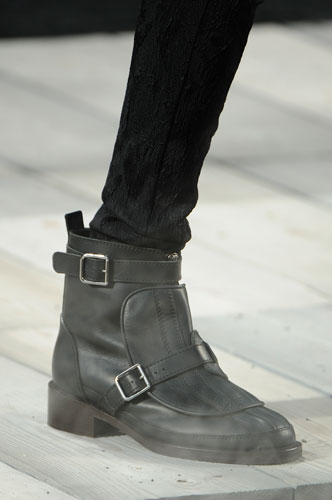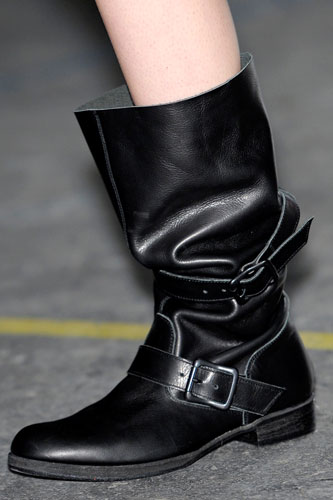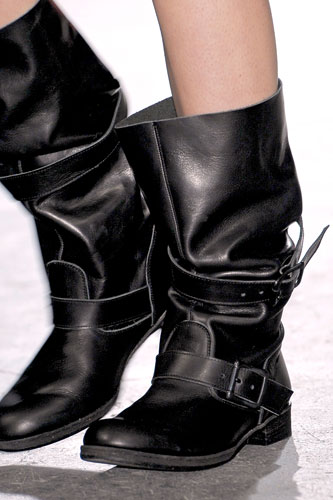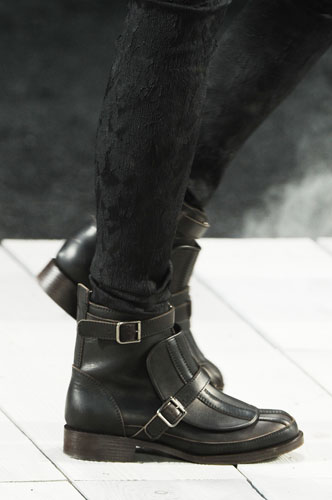 Biker boots usually cover the foot and extend up the leg and come in a variety of styles and heights. Traditionally most boots have a slight heel and made of leather and rubber although today many boots come in a variety of materials ad fabrics. Biker boots are used to protect your body for safety when riding on a motorcycle and still are made for that purpose. Stereotypically people who ridden a bike like a Harley Davidson were rebellious biker boys that were in a gang. Although biker boots are used for safety they are very popular as a fashion piece which is worn by both men and women.
Today Biker boots are connected to many styles in the fashion world such as rock style, punk and indie although the styles are linked to music, people that wear them are creating their own style and keeping up with the trend of the rocker, rock chick, punk, indie girl and boy styles, which wear them to gigs and festivals and are part of the street style. These different styles have made the biker boot a fashion statement and have always created a rebellious and care free image. Both genders wear these boots creating different styles and trends throughout. Biker boots are not only used for a certain style but are also used for comfort and practicality which is why they are mostly worn in the autumn / winter seasons for protecting the feet against the weather conditions.
Biker boots will always be a fashion statement, showcased in many collections like the Autumn-Winter 2011 Chanel's show where Karl Lagerfeld created a very edgy collection with a dramatic look connecting so well clothing and biker boots.
Can you help us improve this page? Send us your contribution on dictionary@catwalkyourself.com, we will update this page and give you proper attribution!
---