Belt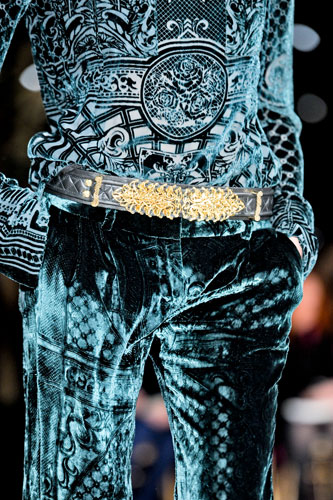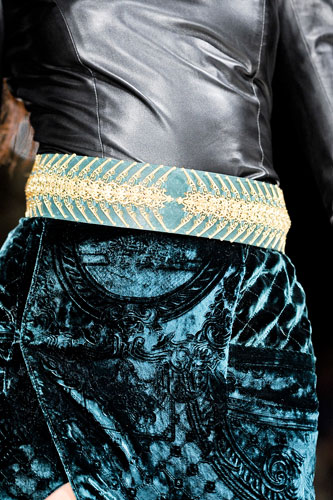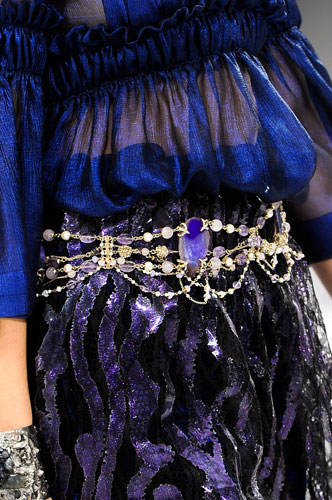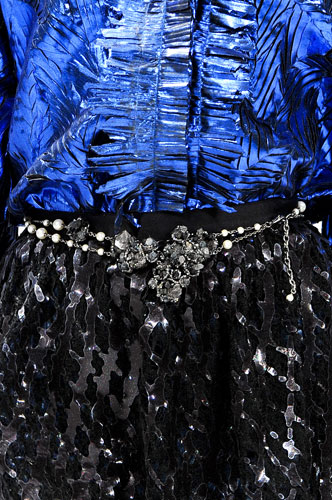 A belt is a strap, usually made of leather, which is worn around the waist and often slotted into trousers to hold them up and fix them in place. Belts can also be used on dresses to accentuate a woman's waist, create a high or low waistline, or add interest to an outfit. Variants include the studded belt worn in punk/skater/goth/metal fashion and the obi belt, which is a traditional Japanese tie to a kimono.
History of the belt
The use of the belt has been dated back as far as the Bronze Age, where they were supposedly worn by both sexes like in modern times. Belts were heavily used around the time of the First World War as part of the uniform for many officers of armed forces in Eastern European nations in particular, such as Prussia, and Tsarist Russia. These belts were worn incredibly tight in order to support weapons, but it was noticed that these tight belts encouraged the look of a smaller waist, and so the use of this in fashion began.
The belt in today's fashion
Marc Jacobs featured the Japenese Obi belt/tie heavily in its Spring/Summer 11 collection. Skinny belts came in as Fall 2011 trend and were shown on runways by designers such as Gucci, Elie Saab, and Valentino.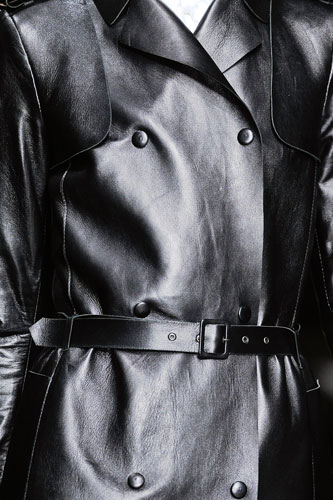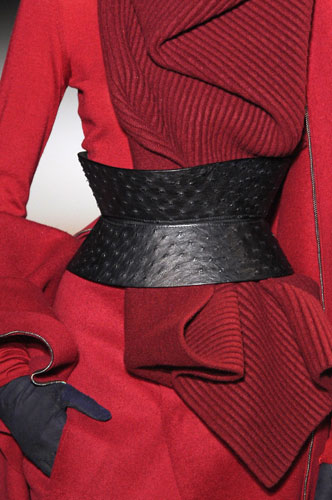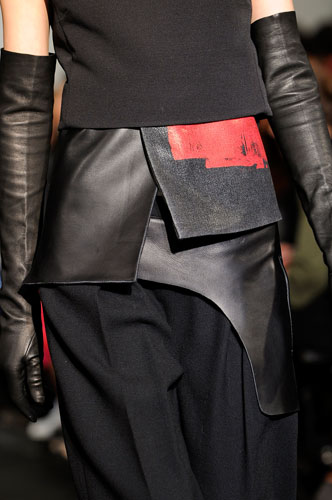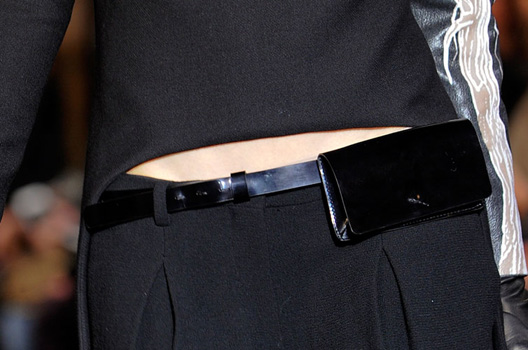 Can you help us improve this page? Send us your contribution on dictionary@catwalkyourself.com, we will update this page and give you proper attribution!
---