Ankle Boots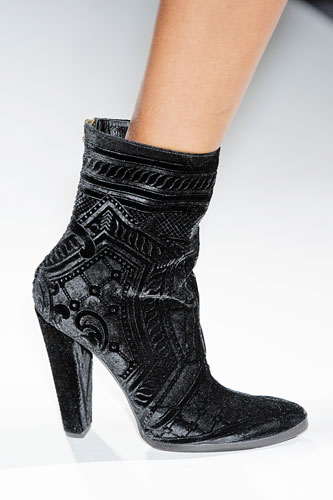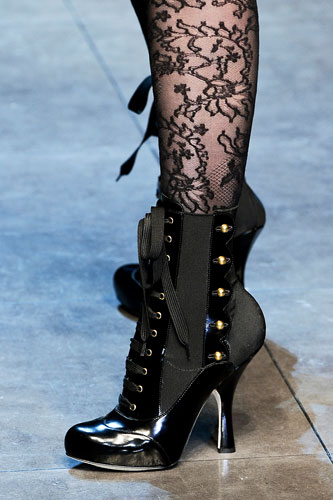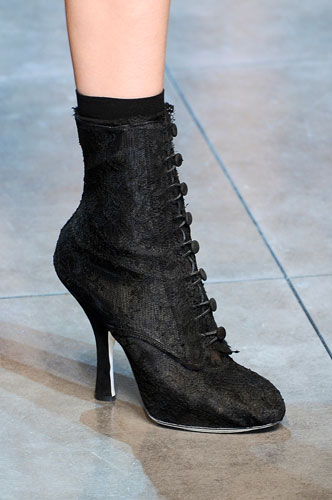 The ankle boot is a boot that covers the whole foot and reaches up to the ankle. There are many styles of ankle boots today that are open toed or closed toes and many more styles, some boots even have flat soles or heels. The ankle boot was introduced in 1804 for women's fashionable wear and even today still popular. Ankle boots were made of fragile materials such as silk and satin originally, although leather ankle boots were also becoming more fashionable. Ankle boots went out of fashion during the 1880s. The square toe became popular in about 1825 until 1870 but rounded toes were more liked by men and women.  The cuffed boots and ankle boots were mass produced in 1850s and many styles were expanding with embroidery and dying fabrics to create different coloured boots, they even started using elastic to keep the ankle boots upright.
Many styles of ankle boots were being made but it wasn't until the 20th century when many footwear styles became perfected. The ankle boot became less popular when other styles of boots were becoming popular like knee high boots but still in the 20th century and even today ankle boots are a popular fashion item coming in many different styles. Ankle boots are on trend in the autumn/winter 2012-13 catwalk shows, many designers such as Balmain and Dolce & Gabbana showcased the ankle boot in their collections.
Can you help us improve this page? Send us your contribution on dictionary@catwalkyourself.com, we will update this page and give you proper attribution!
---