Carlos Miele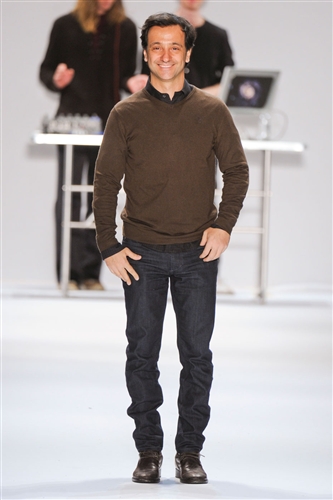 Born: Sao Paulo, Brazil
Making his fashion debut in 2002, Carlos Miele showed his first collection at London Fashion Week. The show started the Companies  global expansion.
Miele made his American debut in 2003 opening his first flagship store in the Meatpacking District of New York. The space was designed with curving seamless surfaces and featured a modernist design approach. Expansion into the rest of the US followed with Miele showing his latest collections in New York Fashion Week.
Miele expanded internationally in 2006 with his collection2 now sold in 19 countries.
In 2007 another store was opened, this time at Rue Saint-Honorz, in Paris. This was followed by store openings in London and Milan.
Miele is known not only for his clothing talents, but for his charity work. Supporting the deprived areas of Sao Paolo, Miele trains local women in artisan techniques. Adopting a handcraft style he likes, Miele buys their work.
His sexy lycra creations are popular with a wide celebrity fan base and wearers have included Eva Longoria, Jennifer Lopez, Sandra Bullock and Heidi Klum.
Vivid colours in luxurious bold dresses and vibrant slinky styles are often seen in his signature gowns alongside patchwork, crochet and leatherwork. Rich in detail, Carlos Miele's sexy style emanates from his Brazilian roots.
Carlos Miele Biography
---