Pringle of Scotland
Fondato da Robert Pringle nel 1815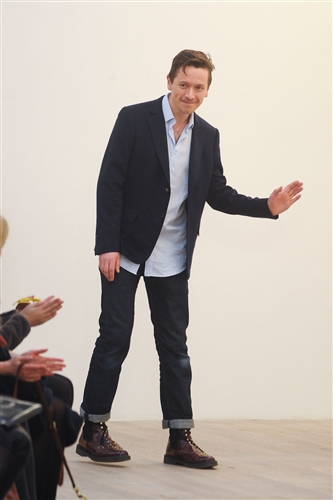 Fondata come calzetteria, Pringle of Scotland ha iniziato la produzione nei confini scozzesi ad Hawick. Nel 1870 l'azienda ha iniziato a produrre cashmere.
Nel 1905 Pringle ha introdotto capi in maglia al portfolio dei suoi prodotti e h creato la parola 'knitwear' per descrivere i suoi capi. Negli anni 20' l'azienda ha sviluppato il motivo Pringle Argyle che ora è iconico del brand.
Nel 1934 Otto Weisz è stato nominato come stilista full time da Pringle. Il twinset è stato sviluppato sotto la sua direzione.
Nel 1948 a Pringle è stato dato un ordine reale da parte della Regina Mdre. Cinque anni dopo Pringle ha aperto un bancone di cashmere da Harvey Nichols vendendo twinset.
Pringle of Scotland è stato acquistato da Joseph Dawson Limited nel 1967.
Richard Gere è apparso sulla copertina di Vogue Uomo nel 1978 indossando Pringle. Tre anni dopo è iniziata una collaborazione poi ventennale con Nick Faldo. Durante i successivi due decenni l'abbigliamento sportivo è diventato una parte essenziale del brand Pringle.
L'azienda è stata comprata da S.C Fang& Sons Company Ltd nel 2000. Con il cambio di leadership, Pringle ha intrapreso un nuovo cammino sotto la leadership del capo esecutivo Kim Winser.
La nuova stilista Clare Waight Keller ha disegnato la sua prima collezione per Pringle nel 2006. Nel 2009 David Shrigley è stato commissionato di produrre un film animato per il marchio. L'anno dopo, Pringle ha lanciato la sua prima passerella maschile alla settimana della moda di Milano.
Pringle ha collaborato con la Central Saint Martins nel 2010, per ristabilire il suo archivio di 195 anni. Lo stesso anno, Alistair Carr è stato nominato nuovo design director.
Pringle of Scotland è un marchio iconico. Famoso per la sua innovazione tecnologica nella creazione della maglieria, il motivo Argyle è stato un must per reali e modaioli. Adesso visto come marchio di lusso, Pringle offre una maglieria eccezionale e stravagante.
---