Spotlight on Sustainable Brands – Organic Basics and Where Mountains Meet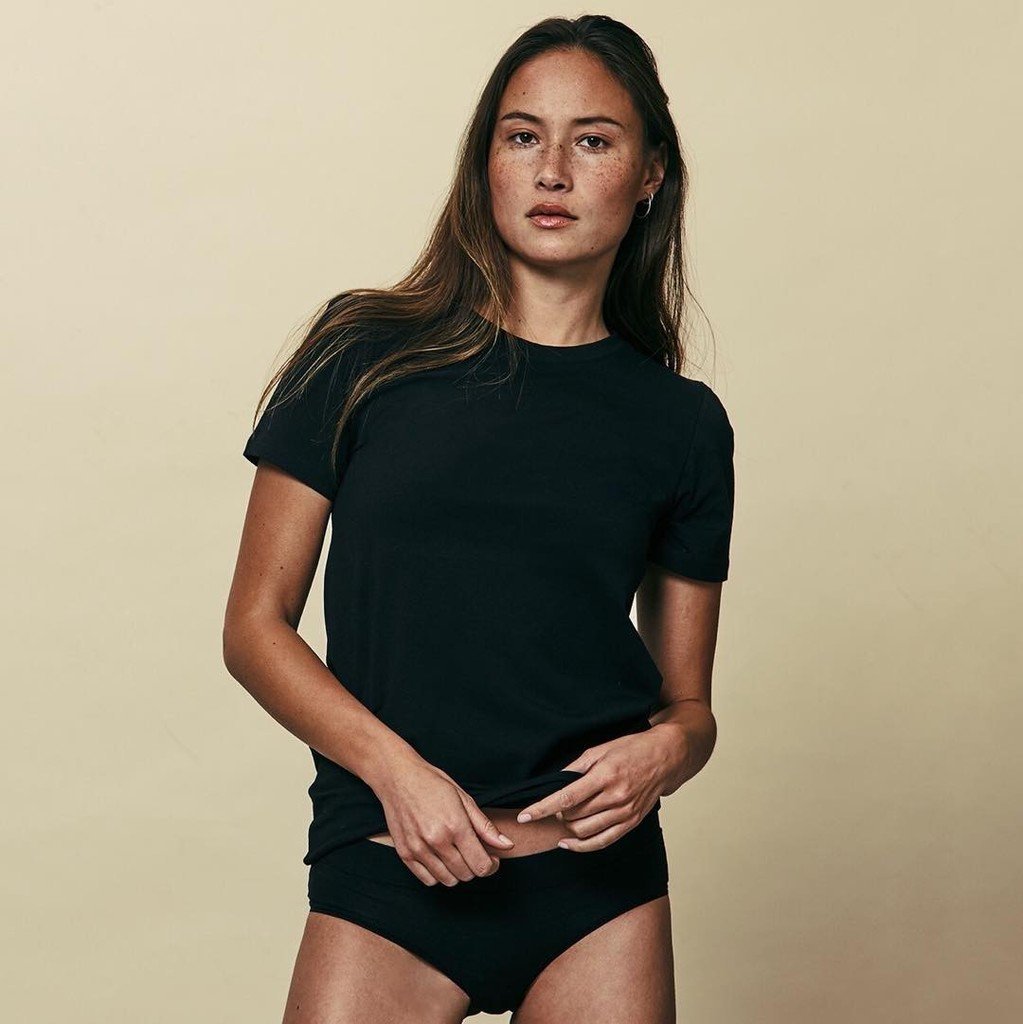 Spotlight on Sustainable Brands – Organic Basics and Where Mountains Meet
Today, many brands are currently striving for sustainability in a number of ways. Some companies are using the best technologies to provide cleaner, more ethical and longer lasting products; others source products from manufacturers who only use the best, most natural ingredients such as organic cotton. More still focus on where they source from, some focusing on obtaining only from local manufacturers, others on finding and supporting artisans in communities around the world. Organic Basics and Where Mountains Meet are two brands who each combine aspects of these different methods to create and source their designs in sustainable manners.
Organic Basics
The Denmark-based company has been lauded both in the fashion industry and out for the revolutionary products they create. Focusing on undergarments, Organic Basics offers a range of socks, underwear and t-shirts for both men and women, made from organic materials such as the cotton the source from Turkey.
In addition to that, they sew silver into their garments – yes, the metal – for the antibacterial and heat-regulating properties. So not only will your underwear be ethical, but it will also stay cleaner longer. Plus, the pieces are pretty cute – simple black and white basics set at reasonable prices, so you won't break the bank.
The company was founded by four Danish entrepreneurs – Mads Fibiger, CEO; Christoffer Immanuel, Head of Product; Alexander Christiansen, CTO; and Mags Haugsted, CMO. The inspiration for this venture was to break from the norms that were set in the industry – the, "unsustainable way the fast fashion industry produces clothes that are made to be replaced with new items at a faster and faster pace."
The company operates on the idea that sustainability is a constant process, something to continually strive for and evolve into as technologies change, not a necessarily achievable end-goal. "The fashion industry is a dirty bastard," the company website states. "We don't like it that way. We believe in setting higher standards when it comes to sustainable production. We are constantly challenging ourselves and our partners to go that extra mile; it may be painful and it may not pay off right away, but we are in this game for the long run. We want to make fashion sustainable and sustainability fashionable."
Where Mountains Meet
Founded by Genevieve Saylak and Corissa Santos in 2015, Where Mountains Meet is a New York based collection of women's clothing, according the brand's website. The designers met while attending Washington University in St. Louis, where they studied fashion design together.
The company name, which perfectly fits the romantic fit of their clothing, comes from artist and writer William Blake's quote, "Great things are done where men and mountains meet. This is not done by jostling in the street." Ranging from about $250 to about $600 this season, the collection is designed in a natural color palette with instances of brightness, in relaxed shapes that look comfortable and easy to style.
The company sources their woven textiles from the famed Garment District in New York city, and the hand-loomed and hand-knit textiles are sourced from Bolivia, Guatemala, India and Peru, which helps to provide livelihoods for international artisans. The design pair has expressed the importance of buying and working local. "People generally want to share their resources and share where their textiles are made, and where their knits are done in the artisan world," Saylak told Fashionista in an interview. "Unfortunately, the rest of the fashion industry is less so. Often designers are very secretive about who they work with."
Spotlight on Sustainable Brands – Organic Basics and Where Mountains Meet
---