Rebel Wilson and Joan Smalls Start Fashion Lines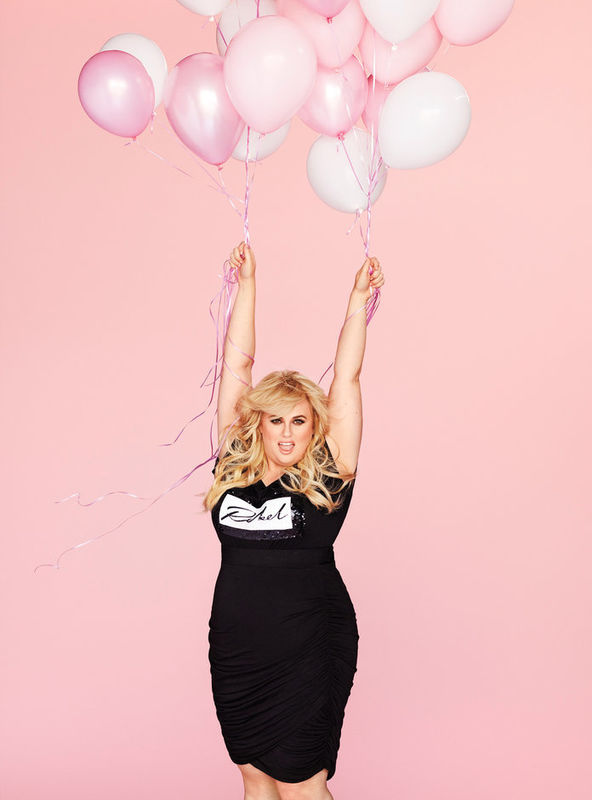 Rebel Wilson and Joan Smalls Start Fashion Lines 
Rebel Wilson confirmed that she is starting her own plus-sized fashion line. The Australian comedian and actress stated regarding the line, that "when I worked on plus-size capsule collections in the past, it was such a fun and rewarding experience that I really wanted to break out with my own line. I'm so excited that these designs will reach more people and remain available all year round."
Wilson is partnered with the Mamiye Group to produce the collection, which will be available starting July in retailers including Dia and Co, Dillards, Lord & Taylor, and Nordstroms. Ranging in price from $49 to $298,  the line is launching for Autumn/Winter 2017, and will include a leather motorcycle jacket, a sultry black dress, graphic tees, denim pieces and more.
"I know how hard it can be to find the cool, quality fashion I want to wear, even with the help of Hollywood stylists," Wilson commented on her line. "I'm so proud to be creating this collection with The Mamiye Group, and to give gorgeous ladies everywhere amazing clothes that empower them to express their confidence and chic attitude."
Model Joan Smalls is partnering with Smart & Sexy to launch a swimwear and lingerie line to debut at Walmart. The line is set to launch online and in stores Spring 2018. Featuring pieces that will sell for under $15, the line ranges in size from 32A to 46DDD, and range that reflects Joan Smalls' ambition for inclusivity in fashion.
"I fell in love with the brand and the fact that they cater to women of all sizes at affordable pricing," Smalls said of Smart & Sexy, the brand she is now collaborating with. "Ariela Balk really impressed me and I found a great admiration for her as a businesswoman. When it comes to design, we agree in many aspects and we both are super excited about the collaboration."
The the Smart & Sexy lingerie and swim line is reportedly made in the same factories that Victoria's Secret lingerie products are made, but due to the volume of product that has to be supplied to the 4,000 Walmart stores across the US, she is able to provide lower prices.
"[Smalls] has a great eye for fashion," CEO Ariela Balk told Business of Fashion. "She understands that you have to make women of all shapes look beautiful. She also shares that philosophy that you don't just make an item because it was on the runway and it's the trend item of the moment."
Rebel Wilson and Joan Smalls Start Fashion Lines 
---