Jenna Lyons to Leave J.Crew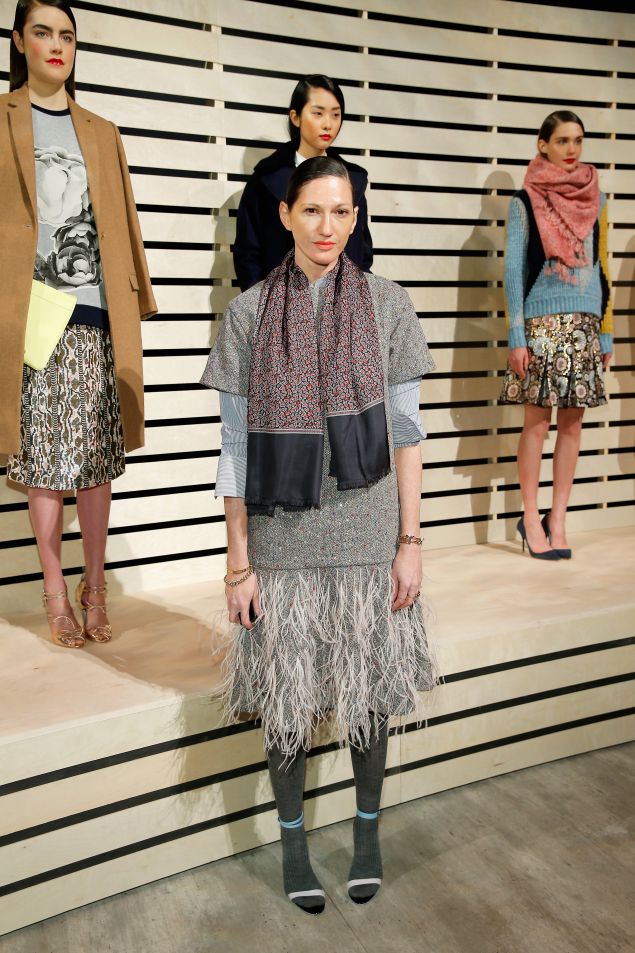 Jenna Lyons to Leave J.Crew
President and Executive Creative Director Jenna Lyons is set to leave J.Crew later this year, after 26 years at the company. Joining J.Crew in 1990, Lyons ascended through the company, becoming Creative Director in 2008 and President in 2010. Lyons' departure is attributed to the drop in profits over the last year, and that it is "time for a change" according to brand statements.
The designer has proven herself a powerhouse, her signature style becoming the aesthetic J.Crew is now known for, ushering the brand to a new level of influence, style and popularity. Let's be real – have you seen the brand's shows and styling from the last several years? If you think this has no correlation to some of your most stylish friends' looks or nifty-but-subtle street-style trends, please think again. Patterns and sequins can now be neutrals; looking cool and ready to work but also available to go wine tasting after-hours at a cool salsa bar can be rolled into one look. Collars, cuffs, shirt tails and opera gloves have each been given endless styling options. Perhaps this is not all due solely to Jenna Lyons' styling ingenuity – but she certainly has had her effect, one that has been lauded across the industry and beyond.
"It has been beyond my wildest dreams to work with such an amazing team of people at such an incredible brand and alongside Mickey [Drexler] — one of retail's most talented visionaries," Lyons said in a statement on Monday. "I am excited about the next chapter for J.Crew as well as the opportunity for other creative leaders within the organization to step up and take on new responsibilities. Having spent the better part of my life with J.Crew, I feel an immense pride and love for everyone at the company." Lyons will stay on as a creative adviser until her contract ends in December 2017.
Somsack Sikhounmuong, currently J.Crew women's head of design, has been promoted to Chief Design Officer effective immediately, overseeing men's, women's and children's design teams. "Somsack and our design teams have a deep understanding of the aesthetic and style our customers rely on us to deliver, with a proven track record of driving creative vision in-line with our brand DNA," Drexler told Business of Fashion on Monday. "We are excited to extend Somsack's vision across all design categories and look forward to the team's contributions. As always, delivering the very best product, value and brand experience across channels is our top priority."
Lyons numerous positions and responsibilities will be parcelled off between Sikhounmuong and Mickey Drexler, J.Crew's Chairman and CEO, according to Business of Fashion's article earlier this week. "It has been an absolute pleasure to work with Jenna as my trusted partner for the past 14 years," Drexler said in a statement. "She has made many significant contributions to J.Crew and has built an incredibly talented team. J.Crew is focused on continuing the progress underway as we execute on our strategic initiatives and position the Company for the long term. We have taken important steps to improve our performance and are confident that the team in place will continue these efforts."
Jenna Lyons to Leave J.Crew
---