Emerging Belgian Brand: Léo by Leonneke Derksen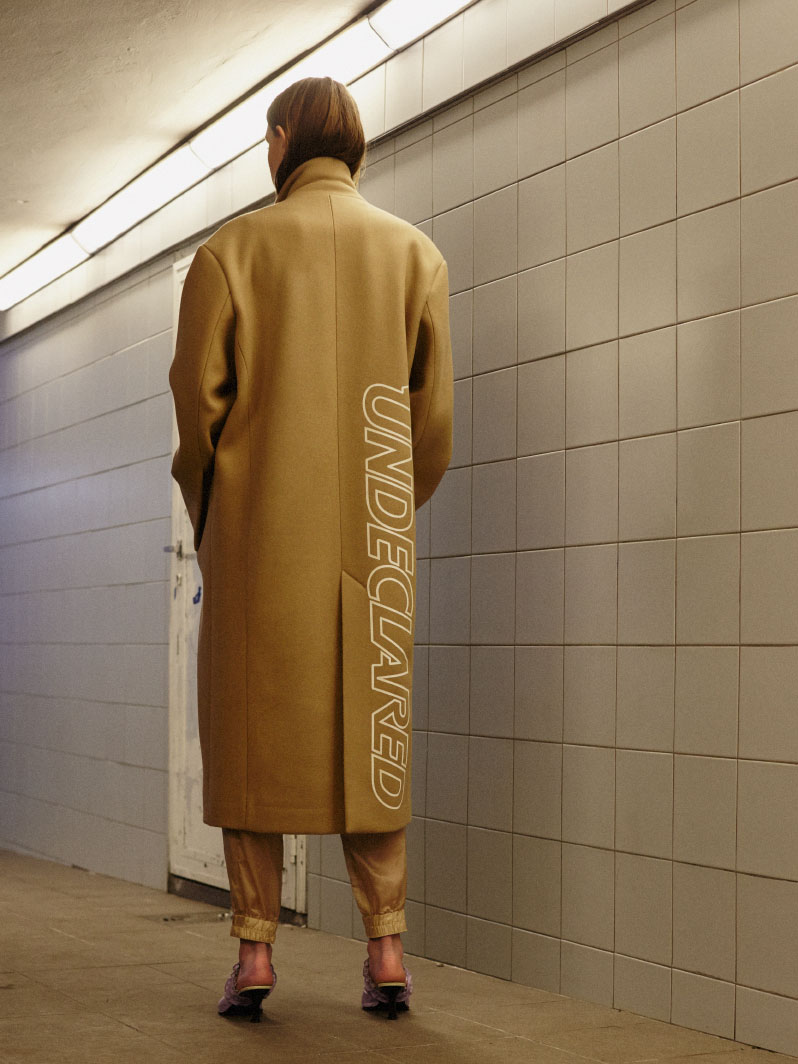 Emerging Belgian Brand: Léo by Leonneke Derksen
The Belgian brand  Léo by Leonneke Derksen is just two seasons old, but it is already gaining notice due in part to its trendy, in-the-moment style and interesting details.
Designer Leonneke Derksen attended the Antwerp Academy before working for Balenciaga, Vetements ringleader Demna Gvasalia's new stomping ground. While the two designers did not work together, the similarities between Derksen's designs and Vetement's are unmistakable.
Léo by Leo's AW 2017/2018 collection, titled "Visitor," is a load of toned-down drama inspired by airlines and travel. The looks are a mix of deconstructed pieces and the nostalgic '90's styles so popular now, such as slip dresses and tracksuit separates. Several items are emblazoned the words "leo," "undeclared," and "visitor" easily mistaken for airline logos, and feature accessories that include neck pillows that can be used as pillows or purses, and trailing belts resembling airplane seatbelts.
Strappy mules and mid-calf boots are the footwear of choice, and chain jewelry with the word "leo" dangling in letters hang from necks and waists. Tailored grunge seems to exemplify this and the previous collection, offering a combination of dressed-up relaxation pieces and downplayed formalwear.
The brand's website offers a deeper look into the inspiration, beyond the season-by-season ideas. "Léo is a belgian brand, characterized by its owners Leonneke Derksen and Matthias Medaer. The Léo girl is a creative daydreamer, a curious traveller, an awkward dancer, but most of all a friend. In every collection she takes you on a personal journey, discovering unique places, people, colors, shapes and materials."
Designed and sewn in Belgium, the brand was based in Derksen's home country even with the option to work in Paris. "I really wanted to go back to a [quieter] place where I could dedicate myself fully to the brand, and also see that the quality of the product lived up to the design," the designer told Vogue.
While the experience is there, the collections still bear a fledgeling feel that will hopefully wash off with time and a more solid grasp of the brand's essence. "Even though we have a storyline that we cling onto," Derksen told Vogue, "we also try to push it into something that is now, that people feel is going on now and that they can connect to."
Emerging Belgian Brand: Léo by Leonneke Derksen
---