Departure of Vogue Arabia Editor Deena Aljuhani Abdulaziz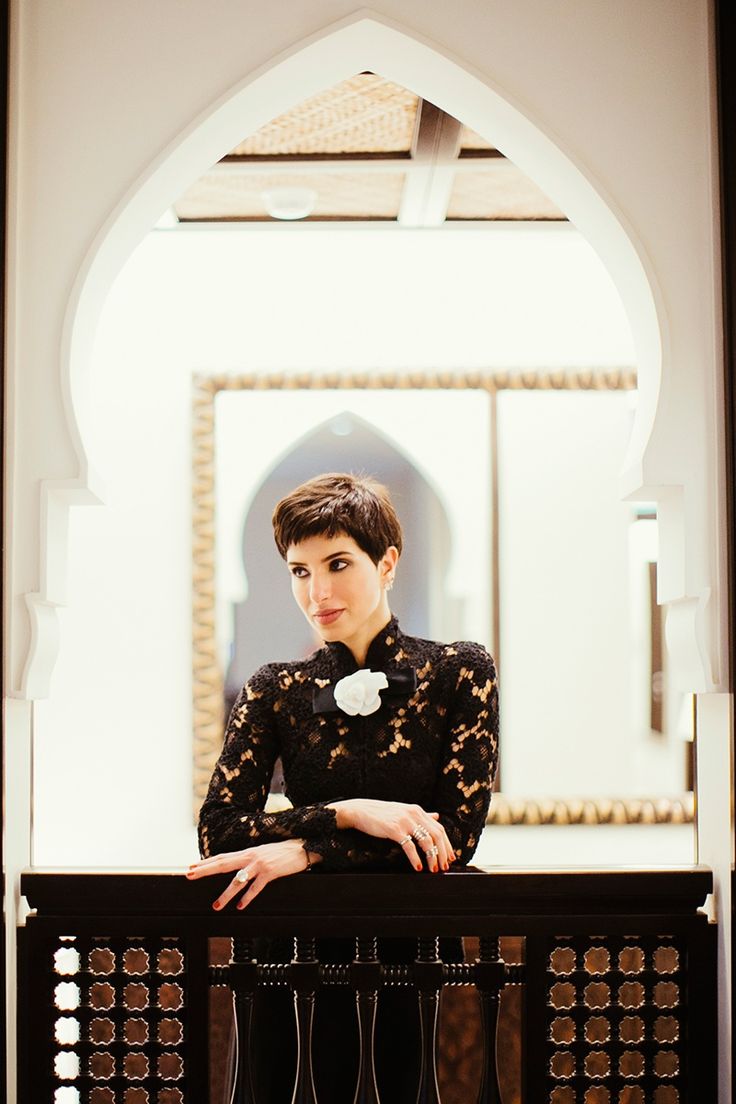 Departure of Vogue Arabia Editor Deena Aljuhani Abdulaziz
The news broke today via Business of Fashion that Vogue Arabia's editor Deena Aljuhani Abdulaziz is leaving her position, and a new editor is set to be announced shortly. The succeeding editor's name has not been made public.
Previously the co-founder and buyer for the boutique D'NA, the princess entered the Vogue family with ten years of fashion retail experience, as well as the crucial cultural knowledge to support the success of the fledgeling Vogue Arabia. Her personal style and knowledge of both international and regional designers, as well as fashion history, have been lauded for several years, especially since the announcement of her role made headlines in 2016.
She recounted to The Telegraph about having attended countless fashion shows alongside her mother, cementing designer and stylist contacts at the source, which certainly didn't hinder her ability to source for the magazine. "I want the magazine to be a love letter to Arabia," Abdulaziz exclaimed to the magazine in September 2016. "I want to give the reader aspirational images, fashion criticism, beauty, wellbeing and lifestyle. The world is saturated with information and publishing is weaker because of that but what's missing is the dream. Even advertising campaigns used to be so well done, I would cut and pin them. There needs to be distinction. I want the glamour back!" Enthusiasm from both the princess and those in the industry was not lacking.
After only two months as editor, Abdulaziz will leave the publication – according to her own account, she has been fired.
Abdulaziz issued the following statement:
"I am delighted, as Vogue Arabia's first Editor-in-Chief, to have brought a voice to women's fashion in the Arab World. I am honoured to have enabled the Vogue brand to firmly and uniquely establish itself in a way that allows a fashion magazine in the Arab World to fuse traditional values with aspirational fashion.
"I am proud of what I have been able to accomplish in such a short space of time, working alongside some of fashion's greatest talent, including the region's most influential and creative women. It had initially been my intention to build this important and groundbreaking edition of Vogue from inception to a mature magazine in line with others in the Vogue stable. Having launched Vogue Arabia with such distinction, I have a clear vision for what fashion means to today's woman.
"I stand behind my values and vision for Vogue Arabia and I refused to compromise when I felt the publisher's approach conflicted with the values which underpin our readers and the role of the Editor-in-Chief in meeting those values in a truly authentic way."
Neither Condé Nast nor Nervora Publishing, the Dubai-based publishing company Condé Nast partnered with to launch Vogue Arabia, have been vocal about Abdulaziz' departure.
Departure of Vogue Arabia Editor Deena Aljuhani Abdulaziz
---