The Death of Franca Sozzani, Legendary Editor-in-Chief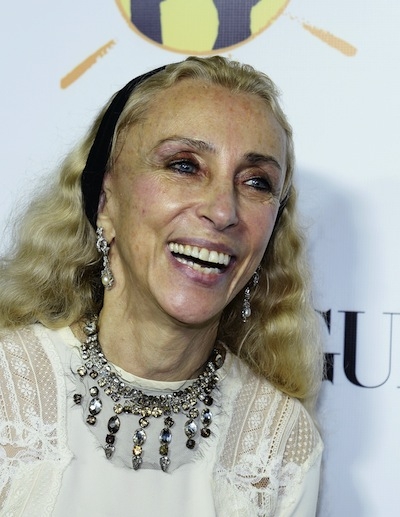 The Death of Franca Sozzani, Legendary Editor-in-Chief
The news broke today that Vogue Italia's legendary Editor-in-Chief Franca Sozzani passed away after reportedly battling illness for a year.
Sozzani spent the last 28 years as editor-in-chief at Vogue Italia, and was the Editorial Director of Condé Nast Italia for the last 22. Throughout her career, Sozzani was renowned for her work in a number of ways, from bringing up new talent into the industry, to engaging her audience in topical issues. She is credited with nurturing photographers including Paolo Roversi, Bruce Weber, Mario Testino, Steven Meisel, Herb Ritts, and Peter Lindbergh, as well as a number of designers and models.
Her reach in the industry and the loyalty she drew from colleagues was broad and renowned, and only increased over time. Her interest in photographers in particular resulted from a personal fascination with imagery, one that permeated the pages of those publications to which she dedicated her time, and influenced fashion on a global scale. "When I sent all these photos to you, I would write on the package 'personal,' " Weber wrote on a photographer that hung in Sozzani's office, "I now realize that I took them for you because you would be the only one who would understand."
One aspect of her work that drew so much acclaim was her attention to topical social issues, including race, plastic surgery, the issue of weight in the fashion industry, domestic violence, and beyond. In 2008 Sozzani produced an issue photographed completely by Steven Meisel that featured only women of color, titled The Black Issue. Today the topic of diversity is still an issue across industries, fashion more than many. Sozzani's editorial work made a statement that resonated and brought forward the issue with a heavy hand.
Sozzani was not only a fashion editor – her passions and concerns reached beyond fashion and into the world at large and to people in need. She was known to travel Africa, searching for understanding of current problems and ways to solve them. Sozzani founded Child Priority along with Jonathan Newhouse, an organisation that provides work opportunities for underprivileged children. She was appointed as a global ambassador against hunger for the United Nations World Food Programme, wherein she focused on empowerment and education for women and girls; she was also a Goodwill Ambassador for the UN's Fashion 4 Development program, focusing on areas like poverty and gender equality. In addition, she held the position of creative director of Convivo, the AIDs initiative started by Gianni Versace in 1992.
It comes as no surprise that an individual capable of such dedication and care for the world around her would inspire loyalty and reverence from those around her. "Franca and I began our careers as editors in chief at around the same time, but that didn't automatically admit us to some exclusive club where all Vogue editors are BFFs; in fact, I think for the first few years we just circled each other, quietly," Anna Wintour wrote of Sozzani today. "Gradually, however, show by show and season by season, Franca and I found ourselves falling into a friendship that I am so happy and honored to say sustained itself for 30 years. That's one thing that Franca taught me about friendship: Sometimes, you really have to earn it."
Franca Sozzani is survived by her son, Francesco Carrozzini, who over the past year directed a documentary that focused on his mother, titled, "Franca: Chaos and Creation."
The Death of Franca Sozzani, Legendary Editor-in-Chief
---