Chiara Ferragni's New Boutique; Katie Grand Moves to W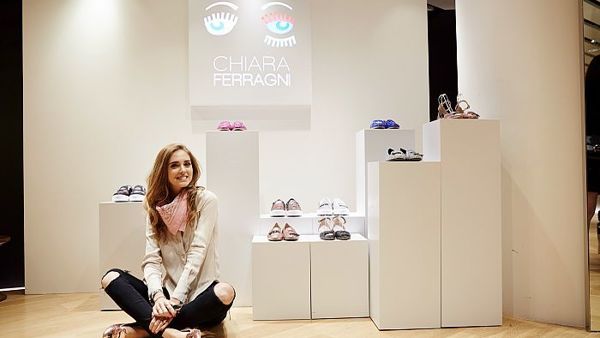 Chiara Ferragni's New Boutique; Katie Grand Moves to W
Building upon her monumental success – lifestyle blog turned website, personal styling turned fashion collection, and more – Chiara Ferragni is opening a boutique in Milan this Wednesday. The creator of The Blonde Salad plans to open a multitude of boutiques for her collection around the world over the next several years. "Of course you can find my collection in so many stores all over the world, and online, but I really wanted to have people to enter my world in real life," she told Business of Fashion. "This is the concept of the Chiara Ferragni Collection stores; the clients enter into my world physically."
Ferragni launched her solo collection in 2013, having already worked on collaborations alongside a number of brands, which currently fills her fashion and lifestyle website's e-commerce section. As well as being stocked around the world, Ferragni is among those taking full advantage of the continued rise in e-commerce popularity, and the continued fascination with social-media stars.
While many brands are shuttering stores and the demise of the shopping mall is being heralded, Ferragni's brand CEO Andrea Lorini  has outlined aggressive expansion plans. "We definitely plan to expand all over the world." The regions of interest include the Middle East, North America and Europe, as well as China – where the brand reportedly expects to have as many as 14 stores by 2019.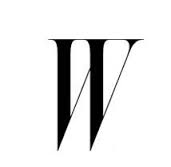 British stylist Katie Grand has been tapped as the new contributing fashion editor for W, set to start this August. "I've bought W since I first started buying magazines," Grand said of the publication. "It's a great American magazine with so much fantastic history."
Grand will take this position over from Edward Enniful, who will take over as editor-in-chief at British Vogue, but will maintain her position as editor in chief of Love Magazine. Her editorial work, from publications including Vogue Paris and Vogue Italia, to advertising with brands including Louis Vuitton and Loewe, has both recommended her for this position, and possibly held her from fully replacing Enniful. Tonchi reportedly referenced Brand's various projects to Business of Fashion in his decisions around the personnel changes, stating that "a lot of people don't want to pinned down in a specific place."
"I am delighted to welcome Katie and Sara to W, and to announce Rickie's well-deserved promotion," stated Stefano Tonchi, W's editor-in-chief. "These appointments will renew our mission of disruption and discovery, and reinforce W's role as an incubator for some of the best talent across the company and in the industry at large." Sara Moonves has been hired as style director, pushing Rickie de Sole into the position of fashion director.
Known for its incredible visuals, W Magazine appears to be pooling talent, building up a team to create the content they are known for, and that so many paper publications seem to be lagging on. This renewal of disruption and discovery, as Tonchi puts it, certainly sounds exciting.
Chiara Ferragni's New Boutique; Katie Grand Moves to W
---