Carla Fendi Dies in Rome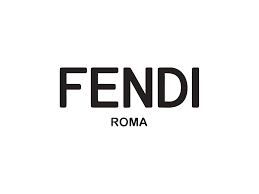 Carla Fendi Dies in Rome 
Carla Fendi, one of the five Fendi sisters, passed away in Rome on Monday. At age 79, Carla died following a long illness.
In a statement last night, the Fendi Company expressed great sadness in Carla's passing, recalling that she "never stopped to actively contribute with unchanged passion to the success of the company that continued to be a reason to live; from the first international recognitions obtained with the help of the four sisters until her last days. She was for all of us a source of inspiration and an example of dedication, work culture and sensibility for beauty. She will accompany us forever."
Carla was one of the five Fendi sisters, made up of Alda, Anna, Franca and Paola, who built up their family's fur and leather business into an internationally renowned fashion house. Initially known for its luxury furs, Fendi was established by the sisters' parents Adele and Edoardo in 1925, but has become much more. Carla was initially responsible for PR and marketing, becoming the president before the company's sale to LVMH in 1999, acting as the honorary president thereafter, up until her death.
The sisters opened their first store in Rome's historic center in 1964, hiring Karl Lagerfeld as designer in 1966, a move that helped push the dynastic brand to international fame. Carla's niece, Silvia Venturini Fendi, has been the co-creative director of the label since 1994.
Beyond her commitment to the family business, Carla was acclaimed for her passion for art and culture, a passion that she brought to focus in establishing the Carla Fendi Foundation in 2007. According the the organization's website, the aim of the foundation is to "[contribute] to the preservation of cultural heritage and values from the past, and to guarantee their continuity and future growth, primarily in the art, literature, cinema, fashion, environment and social sectors."
Carla Fendi Dies in Rome 
---