Christopher Bailey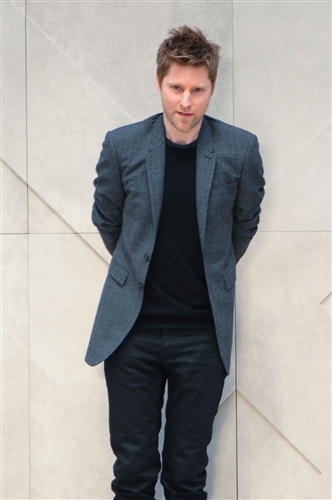 Geboren: West Yorkshire, England 1971
Christopher Bailey besuchte für sein Studium das Royal College of Art in London, an dem er den Master in Fashion 1994 absolvierte. Nach seinem Abschluss zog Bailey nach New York, wo er von 1994 bis 1996 bei Donna Karan als Womenswear-Designer arbeitete.
Darauf schlug es ihn für fünf Jahre nach Mailand zu Gucci als Senior im Womenswear- Bereich unter Tom Ford. 2001 begann Bailey, als Kreativdirektor für Burberry zu arbeiten, was den Höhepunkt seiner Karriere darstellen sollte.
Seitdem wurde Bailey mit unzähligen Preisen wie die Honorary Fellowship von dem Royal College of Art und der Designer of the Year-Award bei den British Fashion Awards ausgezeichnet.
2006 erhielt Bailey zunächst den Ehrendoktor von der University of Westminster und später den Ehrendoktor der University of Huddersfield, Yorkshire. Im Jahr 2007 und 2008 räumte er nochmals bei den British Fashion Awards in der Menswear Designer of the Year-Kategorie ab.
Ebenfalls rief Christopher Bailey mit Burberrys Geschäftsführerin Angela Ahrents die Burberry Foundation ins Leben, welche sich für junge Menschen und deren Ziele und Berufswege einsetzt. 2009 zeigte Burberry unter Baileys Einflussnahme das erste Mal auf der London Fashion Week.
Des Weiteren wurde  Bailey neuer Chef-Kreativdirektor beim britischen Traditionshaus. 2010 zeichnete die CFDA ihn mit dem International Award aus, was Bailey internationalen Rang brachte. Seit dem Beginn bei Burberry wurde Christopher Bailey das Aufleben des Hauses zugesprochen, indem er seinen eigenen, jungen Stil mit der Tradition des Labels verband durch Verwendung neuer Silhouetten und Stoffe.
Unter Christopher Baileys Feder trägt sich Londoner "Edge" in den klassischen Burberry-Kleidern der Mens- und Womenswear.
---