Street Fashion- Eccentricity
---
Posted on
Street Fashion- Eccentricity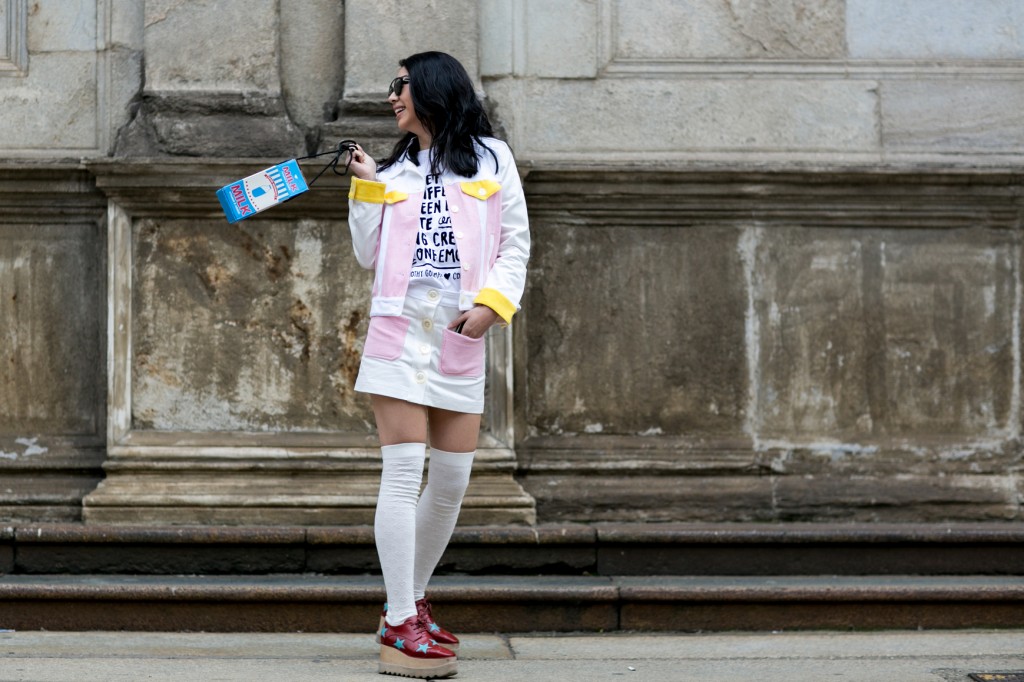 Comprised mainly of bright white garments, it's the coloured detailing and accessorising features that make this outfit quirky but cute. Keeping it simple in a plain white co-ord, pastel hems and pockets are complimented by a classic slogan tee. Finished with eccentric, star-print trainers and milk carton bag by Skinnydip.
Sporting a jumper dress emblazoned with a gangster Bugs Bunny, this look is seriously street but stylish. Wearing heeled baseball boots in a bright yellow shade, the outfit channels other hip-hop influences through the glittered backpack and heavy, gold earrings.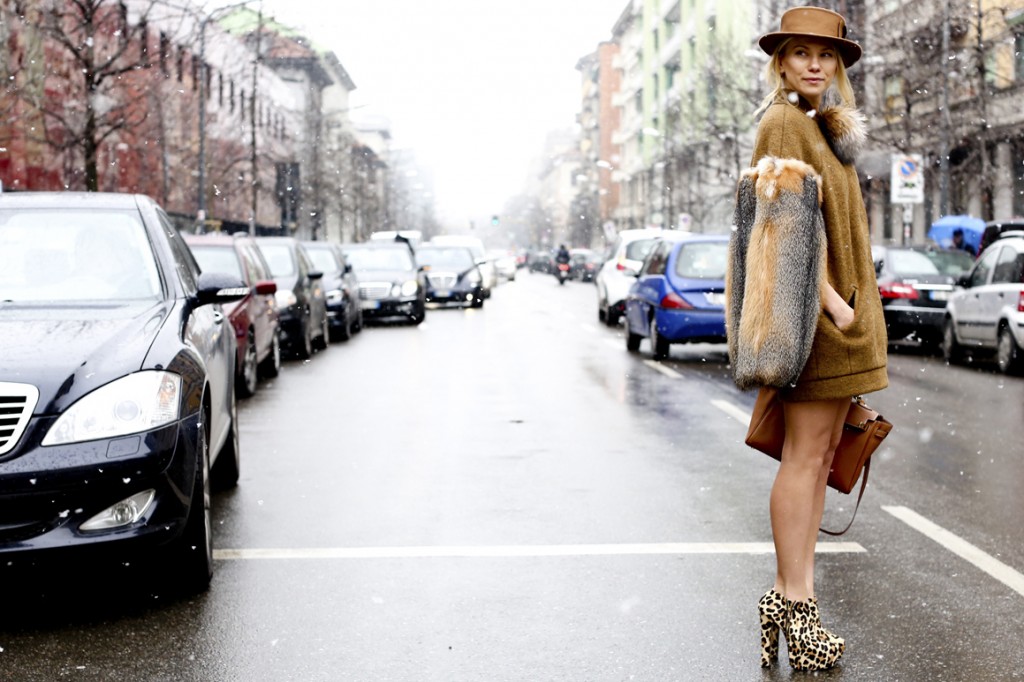 Wrapping up in earthy, tan shades, the animal print and presence of fur in this street style insinuate a sense of safari. An affluent jungle explorer theme, a deep brown bag and pork pie hat are worn against the caped coat with fur features, before being paired off with leopard print boots.
Street Fashion- Eccentricity
---