Street Fashion- All White
---
Posted on
Street Fashion- All White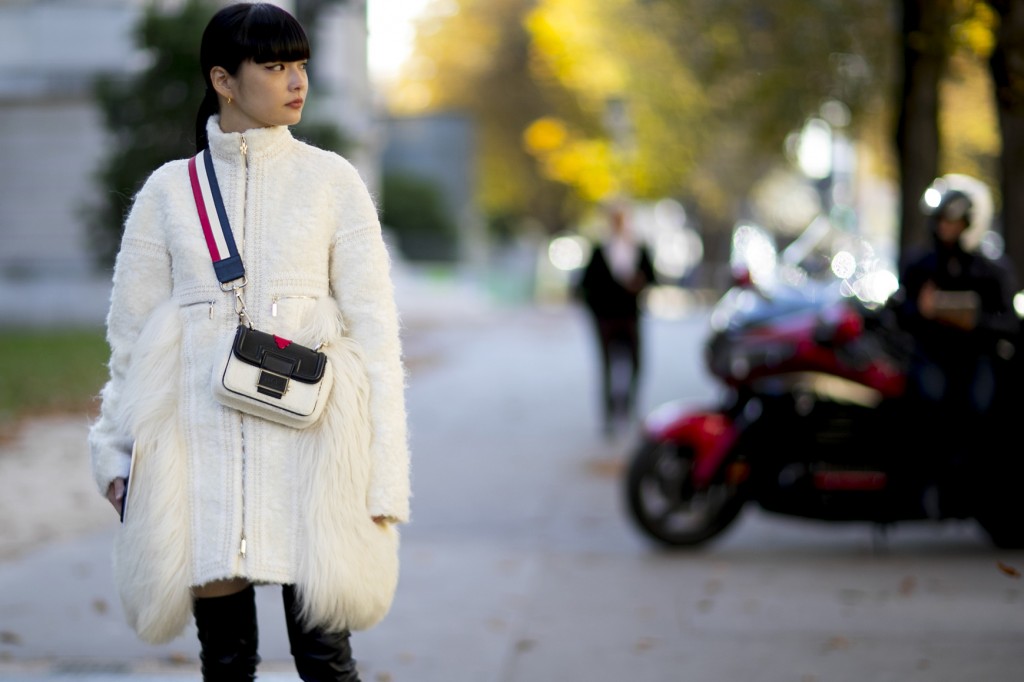 Fluffy fur panels transform this creamy white coat from simple to stand out. Incorporating the national French colours through the tri-coloured handbag strap, knee high black boots provide a typical contrasting colour.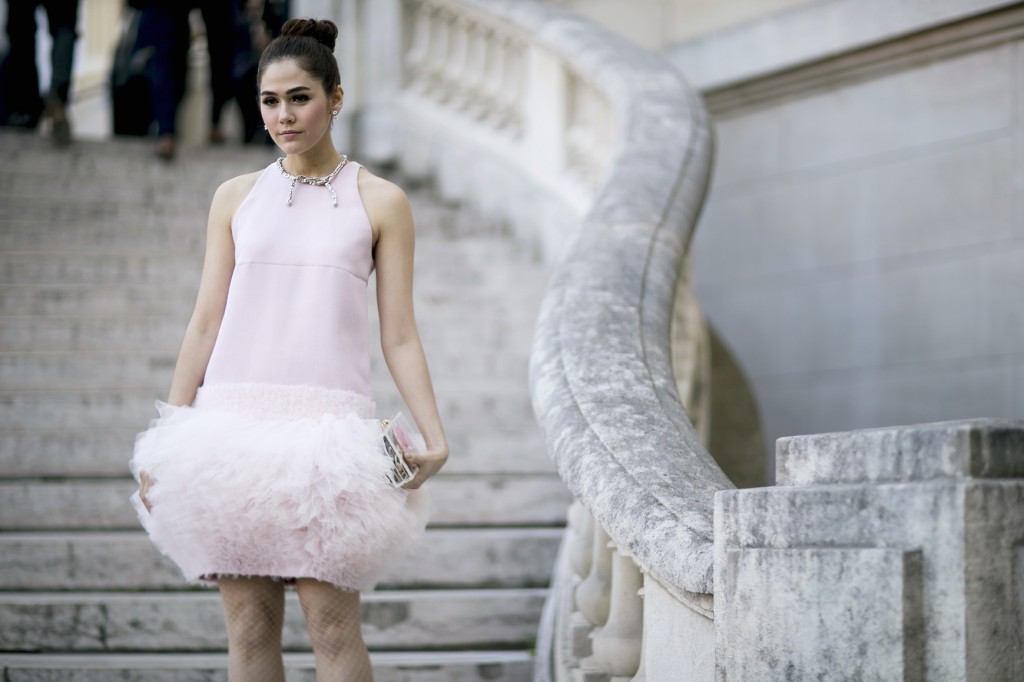 Preened and polished, the tulle hem and immaculate top knot promote prima ballerina vibes. Legs are kept bare whilst the silver necklace adds a delicate touch of sparkle.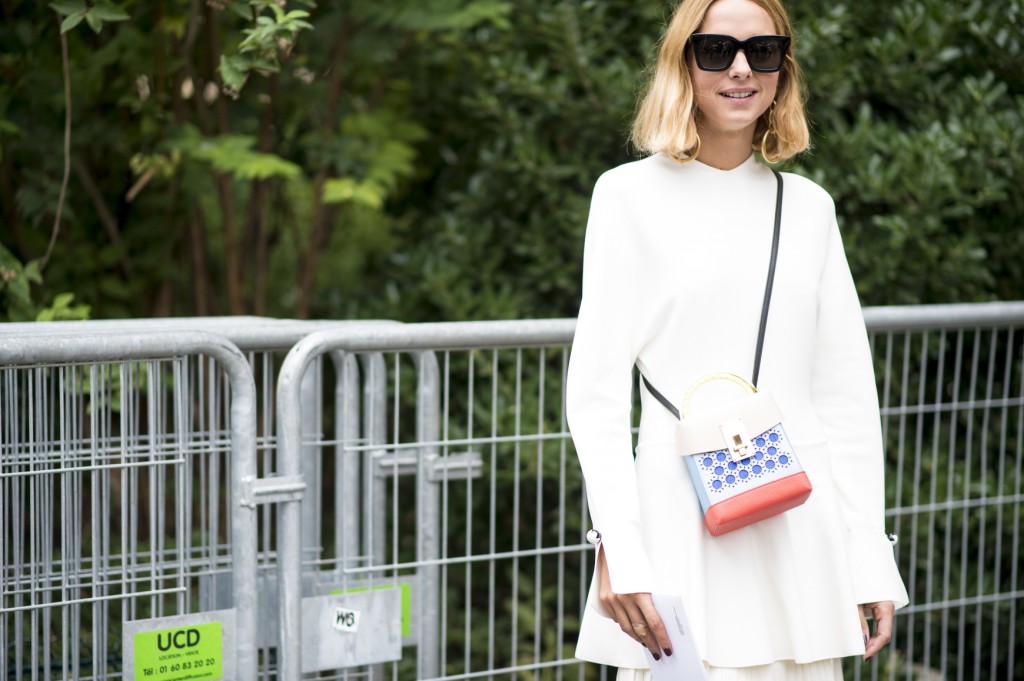 So white it's blinding, this tunic top and skirt combo is broken up through the pastel hues of the cross-body bag. Black sunglasses compliment the black strap of the bag, whilst large gold earrings make a statement.
Dressing up whilst dressing down, this sleepwear style is given a glamour queen finish through oversized Balenciaga sash. Worn with aviator sunglasses and spotless white pumps, the rainbow bag contributes some colour to the outfit.
Street Fashion- All White
---