Street Fashion – Stylish in the Snow
---
Posted on
Street Fashion – Stylish in the Snow
In the colder months of the year, finding the balance between keeping warm and maintaining our own sense of style can be difficult. However despite temperatures plummeting to -2 degrees, New Yorkers do a great job of staying glamorous against streets smothered in snow.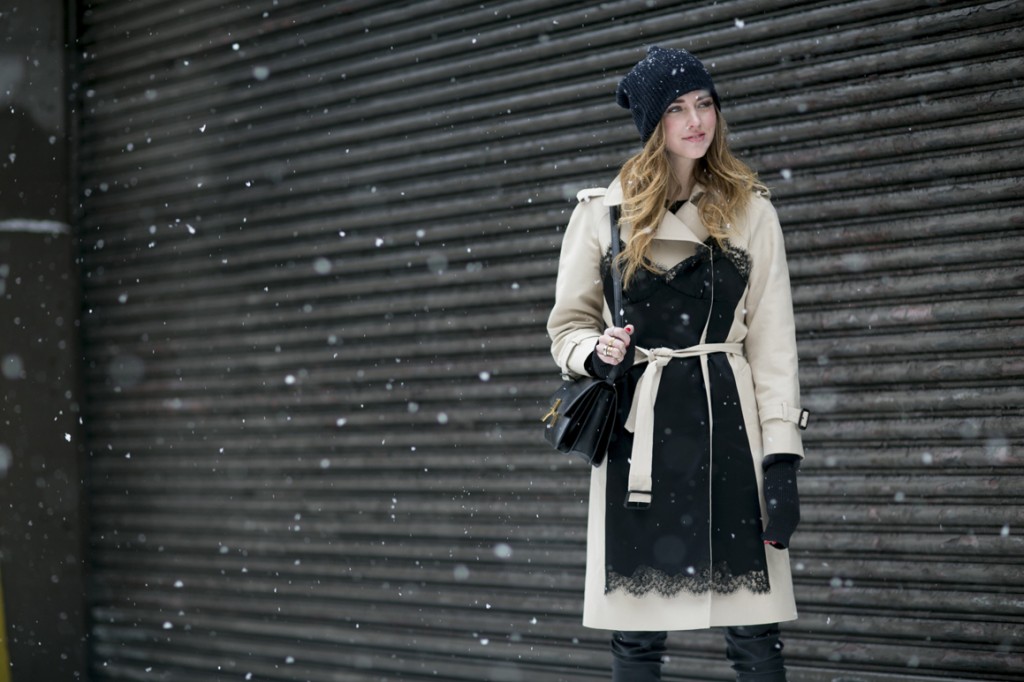 With many of us turning to them in Winter and Spring, trench coats have proven a dependable wardrobe staple. Showcasing a twist on the beloved classic, this one stands out from the rest with its lacy – and somewhat racy – overlay. Comfortably chic, this look is perfectly accompanied by leather leggings, handbag, and simple black beanie.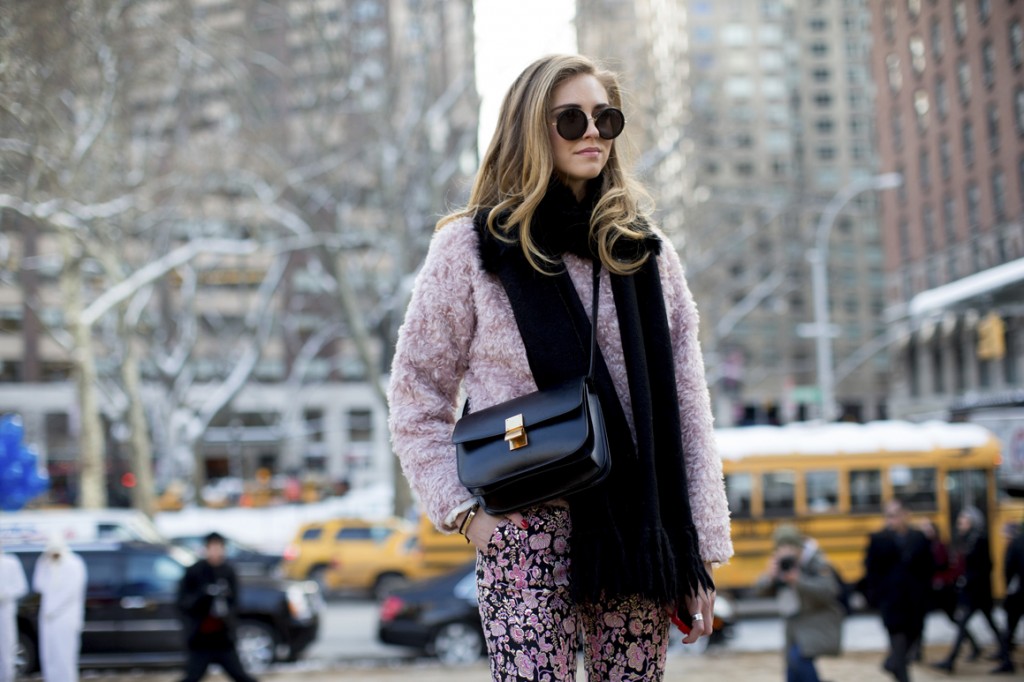 Breaking away from the usual winter wear, this look proves cold weather doesn't mean shying away from Spring time pastels and patterns. Softening the vibrancy of the floral trousers, the pink sheepskin jumper and draped black scarf are ideal for gloomier days whilst these on-trend sunglasses provide much needed protection from the occasional spot of sunshine.
With the Seventies taking over as the leading style for Summer-Spring, this look is on trend. Ideal for a day of strolling around the city, this layered look confidently mixes being casual with being comfortable. Giving this style its defining Seventies chic, the graphic scarf is well pieced against the fur-collar of the coat.
Street Fashion – Stylish in the Snow
---