Street Fashion- Snow Queens
---
Posted on
Street Fashion- Snow Queens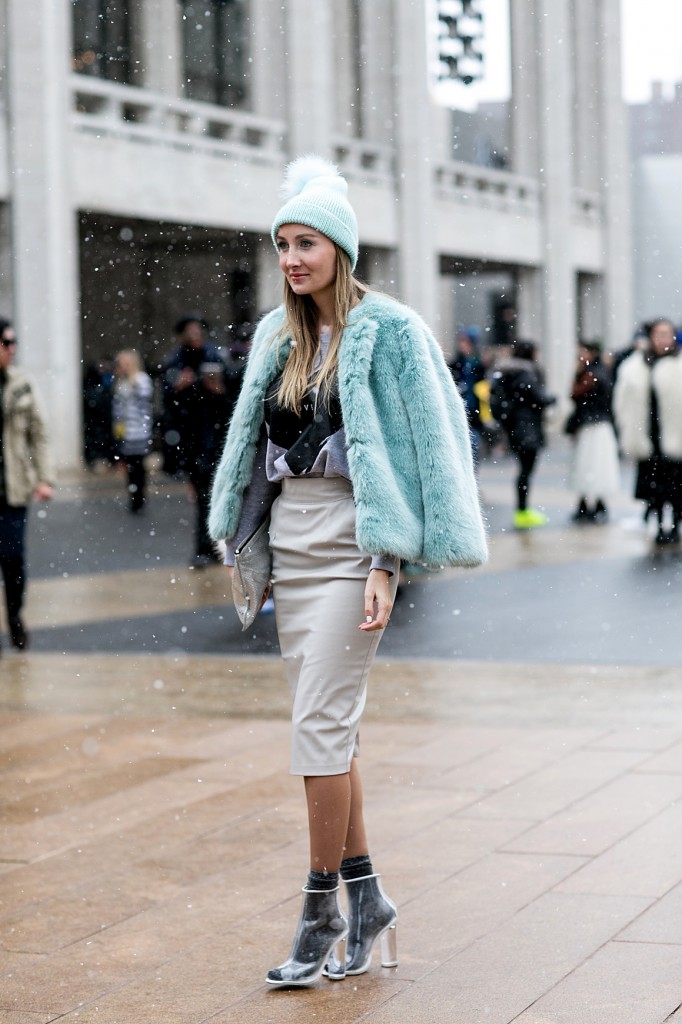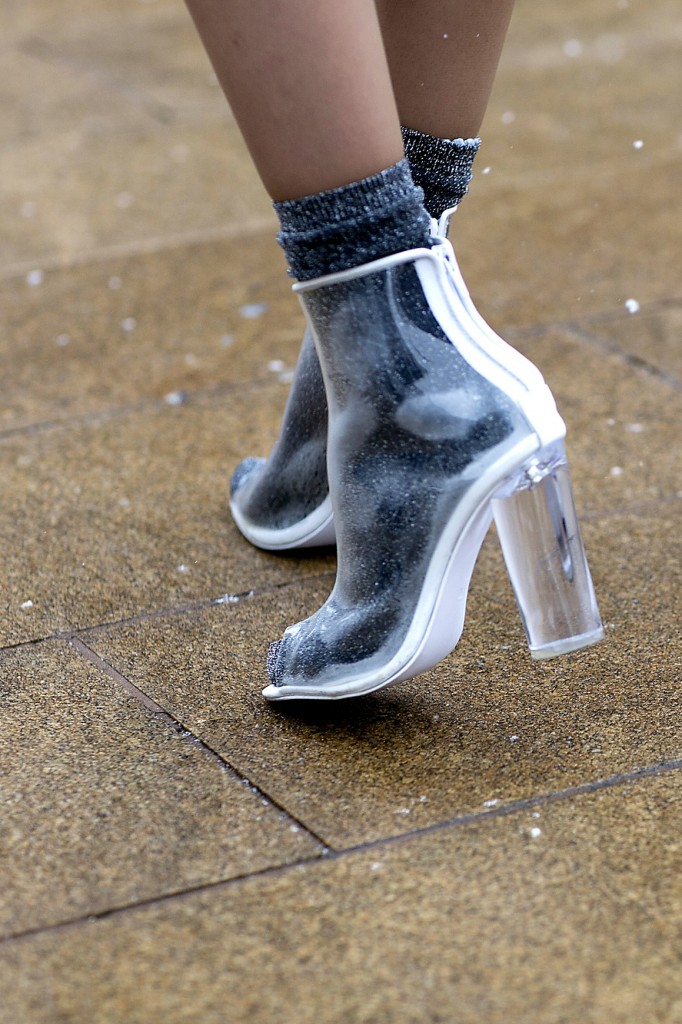 Autumn and Winter are about being practical and the right choice of material will ensure you're both chic and cosy. Opting for luxury by pairing a silk skirt with a heavier fur coat in duck egg blue, warmth and practicality are considered with the accompanying bobbled beanie hat and grey jumper. Worn with a pair of glittered socks, the opaque heeled boots give a stylish nod to Cinderella.
Bringing a touch of Europe to the streets of New York, this monochrome-hued ensemble gains character through this Russian style hat. Paired with blacked out sunglasses and a touch of red lipstick, sophistication continues through the multiple gold rings and red leather clutch bag.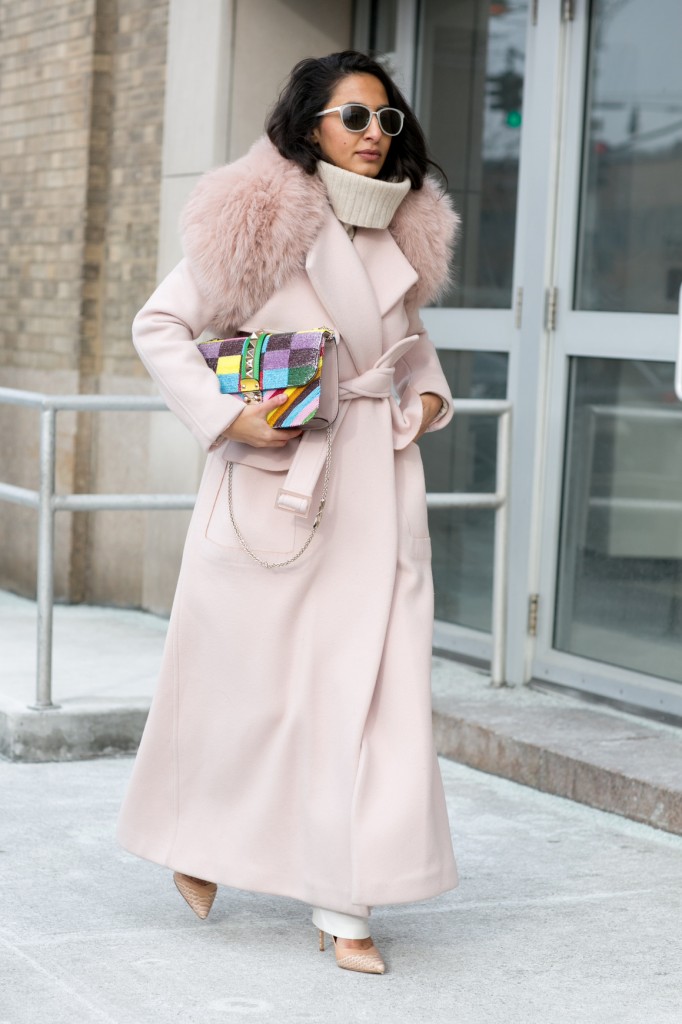 High necked, long in length and lined with fur, this outfit is rose tinted and regal. With the oversized polo neck jumper and tie-waist coat providing optimum warmth in winter, their soft powder pink colour promote femininity and quality material. Contrasting the pink and introducing a spectrum of colour to the outfit, the colourful bag provides a finishing contrast against the overall muted palette.
A shining example of the snow queen theme, the main attraction of this outfit is its beautiful gold fascinator. Contrasting against the soft fur jacket and underlying leathers, the intricate design of the headband is sure to warrant attention. Escalating the theme to a whole other level, modernity sees a golden clutch bag take the place of the traditional Sovereign's Orb.
Street Fashion- Snow Queens
---