Street Fashion- Sleek Smartwear
---
Posted on
Street Fashion- Sleek Smartwear
A white shirt and black trousers combination has never looked so cool. With oversized sleeves, the collar worn up and the trousers made with zips up the leg, a red side bag gives a pop of colour.
As warmer weather graces itself upon us, bright whites and florals push their way to the front of our winter wardrobes. Using a denim jacket to dress down the white ensemble, electric blue socks and black platforms introduces eccentricity.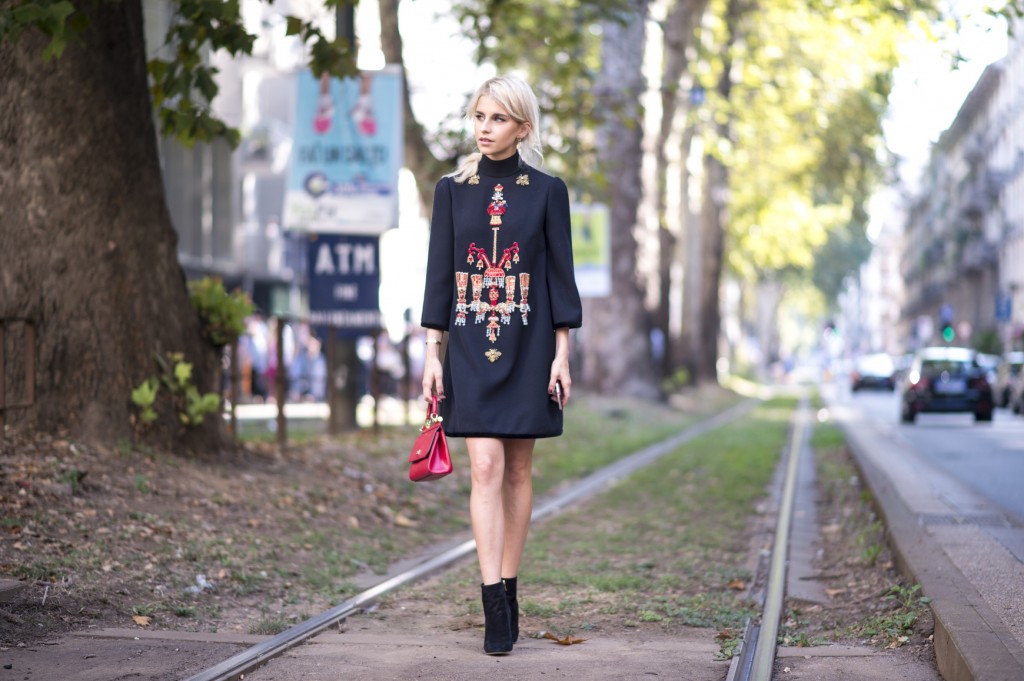 Delicate embroidery transforms this black smock by introducing an Asian style edge. Black suede boots and the side pony gives it a Sixties sheen.
Black two piece suits have been a long time favourite among girls in rock, with Karen O and Patti Smith championing the trend. Maintaining femininity with the cute ruffle hems, the Gucci bag and ruffled shirt keeps it formal but fun.
Street Fashion- Sleek Smartwear
---