Street Fashion – Seventies Style
---
Posted on
Street Fashion – Seventies Style
Give your work wear a retro twist by swapping tight suit trousers for bell bottomed ones. Worn with a moss green pea coat, the outfit is kept professional through the clean white shirt before being dressed up with a red rose tie.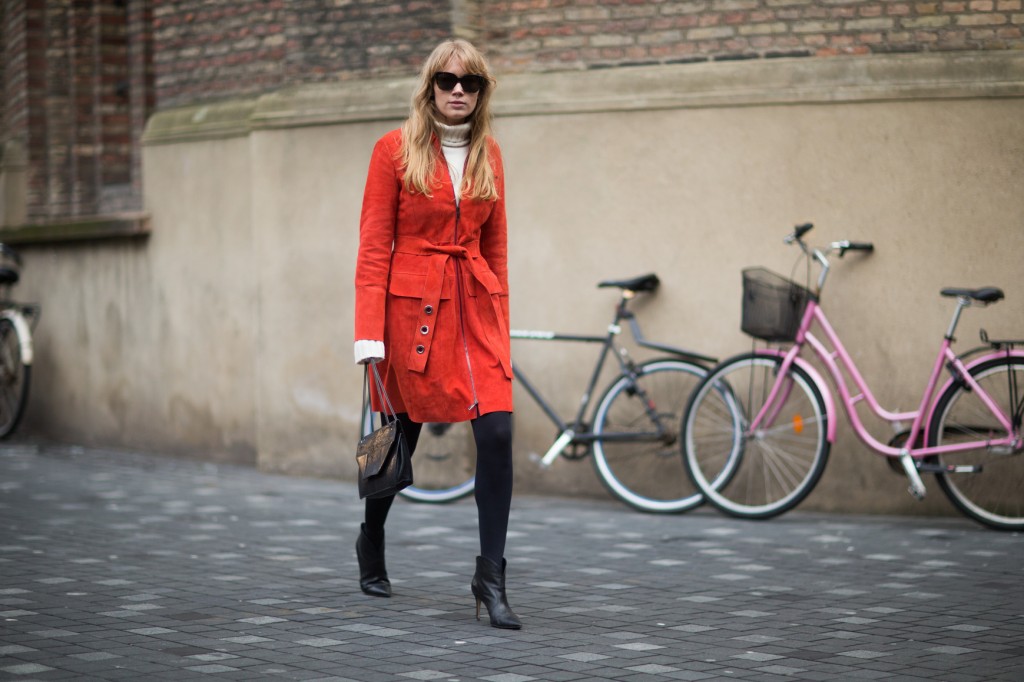 Worn over a thick cream jumper, this burnt orange coat channels this season's love of Seventies suede. On trend, the coat is styled with dark sunglasses and some era-inspired boots.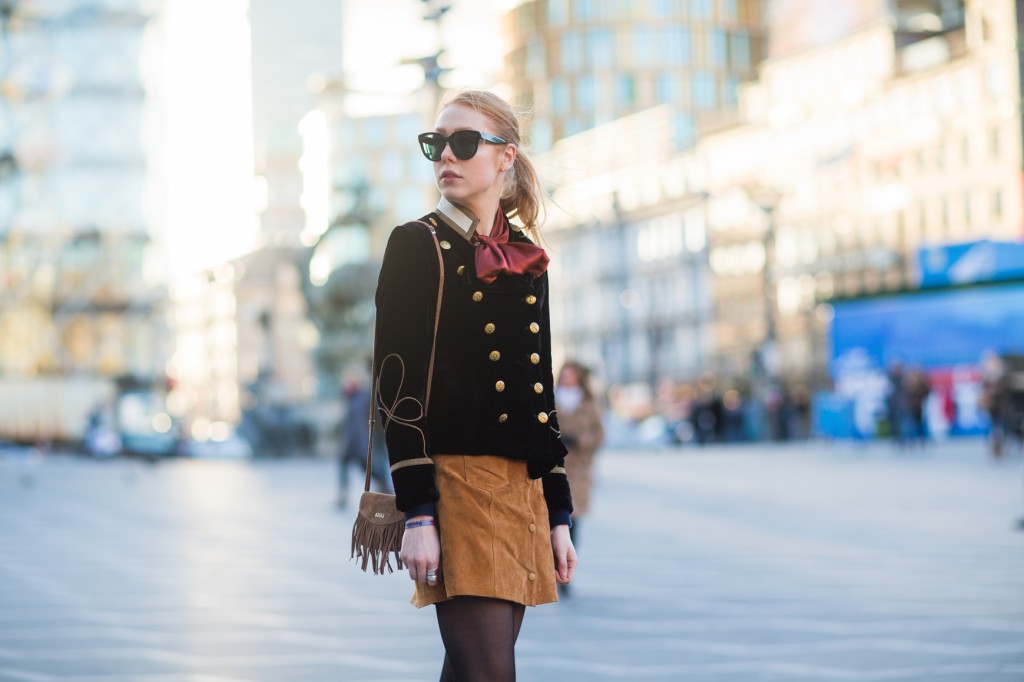 Button front is the skirt of the season and this one is styled to Seventies perfection. Crafted in the colour of the moment – Tan – the skirt is pieced with a Military button jacket. Finishing it all off, Seventies themes continue through the tassel bag and silk bow accessories.
Street Fashion – Seventies Style
---